Famous Celebrity Siblings – Winners and Losers
Emilio Estevez and Charlie Sheen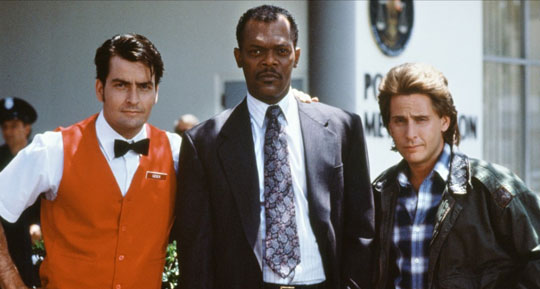 About Emilio
As the oldest child of Martin Sheen, Estevez found early success as a member of the Brat Pack.  During these years he starred in The Breakfast Club, St. Elmo's Fire, The Outsiders, and Young Guns. In the early 90s he co-starred in Men at Work with his brother Charlie. In 1992, he took one of his most iconic roles, playing former hockey player, turned alcoholic lawyer, turned Peewee hockey coach, Gordon Bombay, in The Mighty Ducks. The film didn't get much critical praise, but was hugely successful for Disney, and has become a staple of Generation Y pop culture.  Emilio's star as an actor began to fade in the 90s, and has since turned his focus to directing. Recently in 2010 he directed his father in the film The Way.
About Charlie
Charlie Sheen's first major role was in the 1984 film, Red Dawn, which was followed by a small role in Ferris Bueller's Day Off. His first major role came about after his brother, Emilio, dropped out of Platoon, leaving Charlie to take over the role. After Platoon, Charlie took a leading role alongside Michael Douglas in Oliver Stone's Wall Street.  In 1989 he created a franchise character, Ricky "Wild Thing" Vaughn in the Major League series.  In the early 90s he joined his brother in both Men at Work and Young Guns, before going on to star in a number of spoof films, including the Hot Shots series. Sheen's biggest success to date is his sitcom Two and a Half Men. Unfortunately, Sheen had a very public mental breakdown which ended with him being fired from the production.
Who is the winner?
NO ONE
Charlie Sheen has famously described himself as "winning", albeit in a completely different context, but let's be honest, he's losing.  He may be rich from his sitcom, but he's taking a public beating in the press. He's widely regarded as a joke, and despite having some comedic chops, is going to have trouble finding work in an honest cast anytime soon.  Emilio has stayed under the radar, but so much that his most popular film is a critically panned children's film from 1992. His film, The Way, received fair critical praise, but he has yet to follow it up with anything.