Famous Celebrity Siblings – Winners and Losers
Mary-Kate, Ashley, and Elizabeth Olsen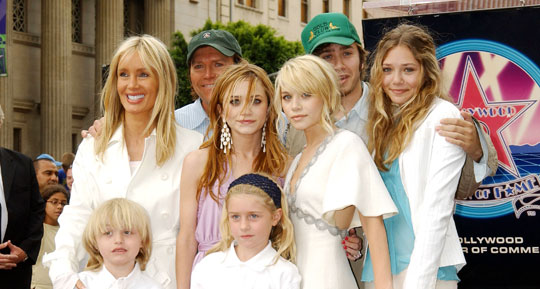 About Mary-Kate and Ashley
I should probably talk about them individually, but to me they've always been the same person. My girlfriend, who was obsessed with them as a child, will probably gasp upon reading this.  However, with a net worth combined of over a quarter of a billion dollars, I don't think they'll care. The twins (fraternal, not identical, as I recently learned) found their initial success playing Michelle Tanner on the popular 90s television series, Full House.  By 1992 the two began to create a brand that featured movies, tv shows, books, and more. By the time they hit their teens they were multimillionaires.  Their last film together was 2004's New York Minute, which turned out to be Ashley's last acting role. Mary-Kate continues to take roles here and there. The two still are part of several large companies which have kept them on the Forbes Celebrity Top 100 for over a decade.
About Elizabeth
There are a lot of people who probably don't even realize that the Olsen twins have a younger sister. These people might want to stand up and take notice.  Elizabeth Olsen made her major film debut in 2011 with Martha Marcy May Marlene, and was instantly declared a breakout star.  She hasn't found a lot of commercial success yet, but she's one of the hottest emerging talents currently working in Hollywood. All signs point to her being a highly sought after leading lady within the next decade.
Who is the winner?
MARY-KATE & ASHLEY – For now…
You don't have a whole franchise in your image without having some star power. The Olsen Twins as a brand were one of the biggest pop culture successes of the 90s. Every girl in their age group adored them. They could do no wrong, but growing up super rich has it's consequences. The two have become kind of odd in their adulthood, and have pulled away from the spotlight.  This has allowed for their younger, less famous sister, to start taking some of the spotlight. I've only seen her in Martha Marcy May Marlene and Liberal Arts, but she was spectacular in both. Give her another decade of film credits, and she'll at least beat her sisters in terms of critical success. It will be hard for her to ever match them financially.