Famous Celebrity Siblings – Winners and Losers
Dakota and Elle Fanning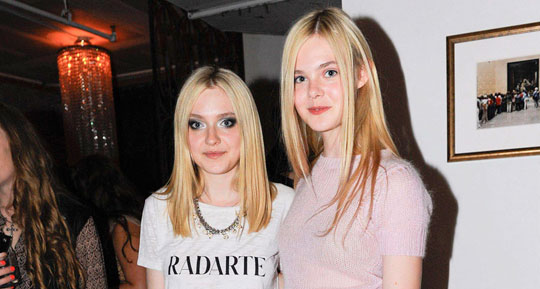 About Dakota
It's hard to believe but little Dakota Fanning has spent over 2/3rd of her life in Hollywood. Making a splash alongside Sean Penn in 2001's I Am Sam, where she gave a much more graceful performance than the Oscar winning actor. Since then she's kept extremely busy appearing in hits such as Sweet Home Alabama, The Cat in the Hat, Man on Fire, War of the Worlds, The Twilight Saga, Coraline, The Runaways, and more. She is consistently one of hardest working young actors, and continues to take challenging roles.  She hasn't been the top billing on a film in a while, but 2013 has her starring in two films, Effie and Very Good Girls. So far, Very Good Girls has been critically panned, but she could take some praise with Effie.
About Elle
Taking challenging roles along with big features, Elle Fanning has followed in the footsteps of her sister.  She's had small roles in critically acclaimed films such as, The Door in the Floor, Reservation Road, The Curious Case of Benjamin Button, Super 8, and We Bought a Zoo.  In 2012 she headlined the film Ginger & Rosa for which she received a fair amount of critical praise. Coming soon she has roles in Disney's Maleficent and Olive's Ocean. Her star continues to rise in Hollywood, and could put her on even footing with her sister.
Who is the winner?
DAKOTA
Dakota has the stronger filmography, and more leading roles. Elle is getting more work, and in ten years could easily surpass her older sister. Both look like they've set themselves up for long term success in Hollywood. Both have fantastic range for their age. Dakota has the special spark that led to her being one of the most popular child actors ever. The fact that she's not yet fallen into a scandal at age 19 shows that she might be the real deal. This is another one where only time will tell, but Vegas odds say Dakota has the stronger career.