Famous Celebrity Siblings – Winners and Losers
Emily and Zooey Deschanel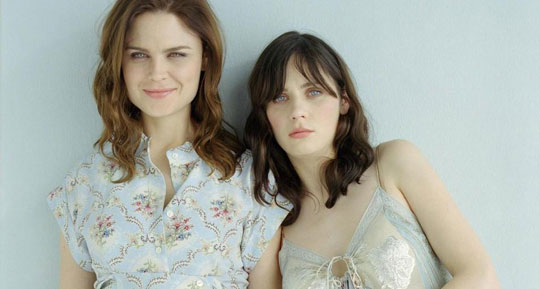 About Emily
Emily Deschanel had a string of roles in the early 2000s, the most impressive of which was her role in Cold Mountain. She's had solid performances in the film roles she's had, but didn't find any major success until playing Dr. Temperence Brennan on Fox's Bones.  The series, which has been running since 2005, has continually been one of Fox's top rated shows, and has contributed to the success of her and her co-star David Boreanez.
About Zooey
Zooey Deschanel started her career with small turns in Mumford and Cameron Crowe's Almost Famous. She continued to get a lot of work as a supporting actor until 2003 when she broke out in the Will Ferrell comedy, Elf. Since then she has been one of Hollywood's most sought after female actresses. She's made her niche into playing manic pixie dreamgirls, much like the one plays in (500) Days of Summer, in which she plays the title character.  Currently she is starring on Fox's hit comedy New Girl. In addition to her acting work, she has also had considerable success in the music industry with her band She & Him.
Winner:
ZOOEY
Once again, another one that is no contest. Both sisters have popular shows on Fox. Emily has the longer running show, but Zooey has had a string of hit films while Emily was raking in the steady paycheck of a serialized TV show. Zooey has a pop culture status that her sister lacks. When you compare the two's filmography's and then add on top Zooey's music career, it's a no contest win for Zooey. She's got an odd brand, but it works.