Famous Celebrity Siblings – Winners and Losers
Jake and Maggie Gyllenhaal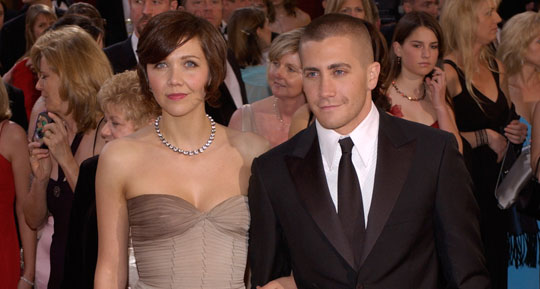 About Jake
Jake Gyllenhaal made his debut as the son of Billy Crystal in the comedy City Slickers. Throughout the 90s he appeared in smaller roles before landing the lead in 1999's October Sky.  His second starring role, Donnie Darko, was a box office bust, but later found cult status when released on DVD.  Jake almost found major success as Spider-man when Tobey Maguire encountered health issues, but Maguire stayed in the role. He later appeared in the blockbuster, The Day After Tomorrow, which gave him his first box office success.  In 2005, Jake had a breakout year that included Jarhead, Proof, and most importantly Brokeback Mountain. Alongside Heath Ledger, Gyllenhaal pushed boundaries of popular film, and it earned him a Best Supporting Actor nomination at that year's Academy Awards. Since then Gyllenhaal has starred in mostly dark dramas and thrillers such as David Fincher's Zodiac, Rendition, Brothers, and End of Watch. He's also tried his hand at action thrillers such as Prince of Persia and Source Code.  So far, Gyllenhaal has carved himself an impressive career.
About Maggie
Older sister of Jake, Maggie Gyllenhaal made her film debut in her father's film Waterland in 1994, and for close to a decade had a string of strong supporting roles. Her breakout role was in 2002's Secretary in which she played a submissive secretary alongside James Spader. She's found just as much critical success as her brother, garnering awards for her roles in Stranger Than Fiction, Sherrybaby, Away We Go, and Crazy Heart. Her biggest commercial success was in The Dark Knight, in which she replaced Katie Holmes in the character of Rachel Dawes. She received her first Academy Award nomination with 2009's Crazy Heart.
Who is the winner?
TOO CLOSE TO CALL
Yup, both Jake and Maggie have found an incredible amount of success in the past decade. Both have had critical and commercial successes. It's rare when you see siblings that have similar success levels. The rest of the list is filled with one sibling who overshadows the other in extreme ways, but this is about as even of a call as you will get. One might find more success down the road, but both have legitimate shots at being future Academy Award winners.