Famous Celebrity Siblings – Winners and Losers
Luke and Owen Wilson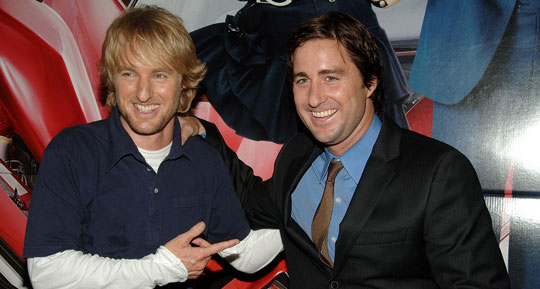 About Luke
Luke Wilson jumped onto the scene with the Wes Anderson directed, Owen Wilson scripted Bottle Rocket. Bottle Rocket was originally a short film which was later turned into a feature length film, also starring Luke.  Luke  starred in Home Fries where he met long-time girlfriend Drew Barrymore, and cemented himself as a romantic comedy star. This eventually led to him being the male lead in the successful Legally Blond series. His most commercially popular role today is in Old School, where he plays the lead alongside Will Ferrell and Vince Vaughn. Critically he has achieved success by playing major roles in Royal Tennenbaums and Rushmore, once again collaborations of Wes Anderson and his brother, Owen. He continues to find steady work, but hasn't achieved much box office success in recent years.
About Owen
Owen Wilson and long-time collaborator Wes Anderson took the indie world by storm with Bottle Rocket, which eventually landed him early roles in films like The Cable Guy, Armageddon, and Anaconda. His first big hit was alongside Jackie Chan in the action comedy, Shanghai Noon, which did well enough to warrant a sequel called Shanghai Knights. He's had a number of very successful comedies with pal Ben Stiller, including Zoolander, Meet the Fockers, Starsky & Hutch, and the Night at the Museum series. He also found major success with Wedding Crashers, one of the most successful R-rated comedies of all time.  Wilson was nominated for an Oscar for Best Original Screenplay for The Royal Tennenbaums, and has found success outside of his normal collaborators with the recent, Midnight in Paris, a Woody Allen film.  Next up is a reunion with Wedding Crashers co-star, Vince Vaughn, for the comedy The Internship.
Who is the winner?
OWEN
Luke came out the gate stronger, but quickly faded. Owen is the more talented of the two brothers (three brothers if you count their older brother, actor Andrew Wilson), and has an Oscar nomination to show for it, along with a string of successful box office performances. Despite a rough year in 2007 following a suicide attempt, Owen has continued to be a good box office draw and gets favorable reviews from press and movie going audiences alike.  Don't expect this one to change any time soon. Wilson is a fixture in Hollywood these days, and will have a string of memorable films to hang his hat on.