16 Incredible Cartoon Movie Posters – Batman Returns, Aliens, The Fifth Element and More
Deep Blue Sea (1999)
If you think about it, Samuel L. Jackson has had some really bad luck with animals. He's taken on dinosaurs… he would eventually go on to battle snakes… but this time around, sharks are his enemy.
Deep Blue Sea is the story of scientists studying sharks at a remote research facility to find a cure for Alzheimer's disease.  Unfortunately a side effect of increasing the sharks' brain mass was that they got smarter, and grew tired of being held captive for experiments.
Below is the poster, which is somewhat simple but very effective. I like the blue tones, which are always easy one the eyes. The reflections in the water are well drawn, and the look of concern on Saffron Burrows' character's face is priceless.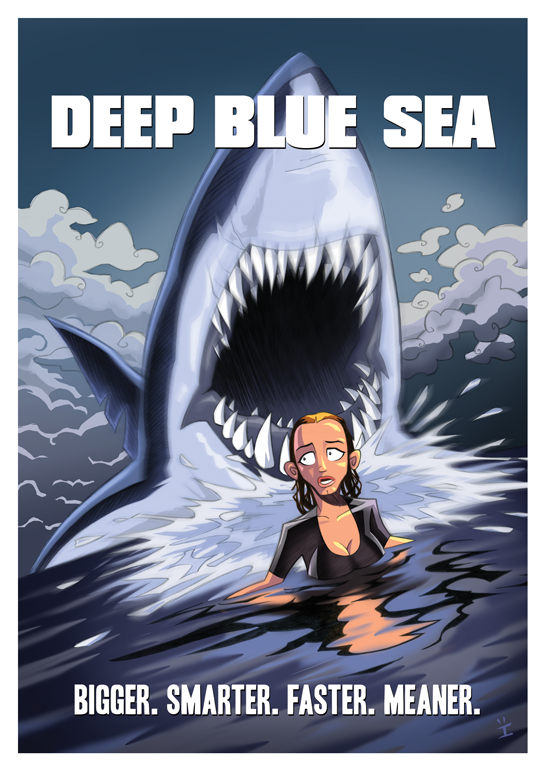 The Rocky Horror Picture Show (1975)
I have been to The Rocky Horror Picture Show on several occasions, and would highly recommend it if you haven't been. It is one of the most fun times you will have at a theater, with the singalongs and audience interaction.
The cartoon poster does a great job capturing the look and feel of the original. Bastrash version of Tim Curry is pretty much spot on, down to every little detail. The contrast between the red and black pops even more than it did with the original, and really stands out in a good way. It looks so natural in cartoon form, it is hard to believe that they never tried to make it into one.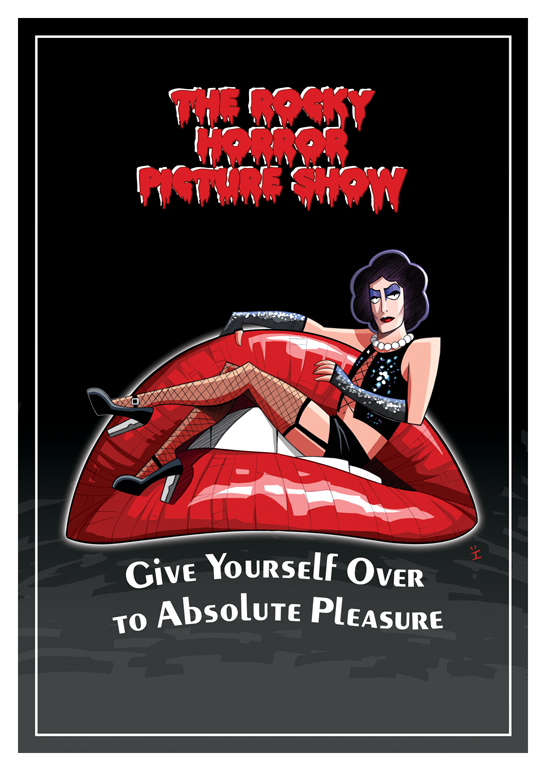 Next: Blade Runner and Raiders of the Lost Arc.