16 Incredible Cartoon Movie Posters – Batman Returns, Aliens, The Fifth Element and More
Child's Play 2 (1990)
Who wasn't creeped out by this little guy as a kid? I know I sure was.
This poster captures everything that is evil, sinister and downright scary about Chucky. There is just something about the idea of a little doll running around killing people that freaks me out – call me crazy. The original Child's Play spawned three more sequels: Child's Play 2, Child's Play 3 and Bride of Chucky. There is actually a reboot in development right now that is planned for 2014.
I particularly like the shading and the shadows on this poster. It gives it that realistic look, while still having that unique cartoon look. That jack in the box looks absolutely terrified… I don't blame him.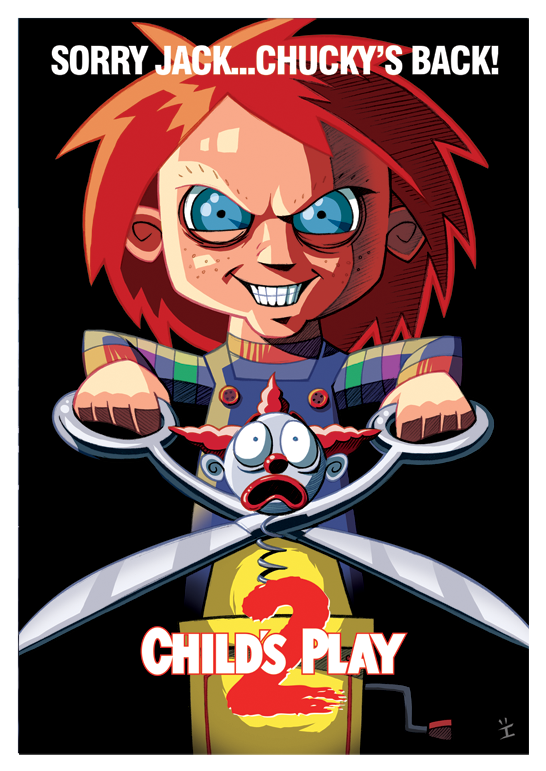 Creature from the Black Lagoon (1954)
While we are talking horror, travel back to 1954 at the peak of the monster movie – and you have Creature from the Black Lagoon. The film was actually filmed in 3D, believe it or not, requiring audiences to wear polarized glasses. Director Jack Arnold did the same thing with his previous film, It Came from Outer Space, which warranted more 3D movies to be made. Creature had two sequels;  Revenge of the Creature and The Creature Walks Among Us.
I love how Bastrash kept the retro look of the poster, while keeping with his usual same cartoon style. It somehow looks old, yet new. I really like the color; the images pop off of the page and look fantastic. This is one I wouldn't mind having framed in my movie room, right next to the Batman Returns poster.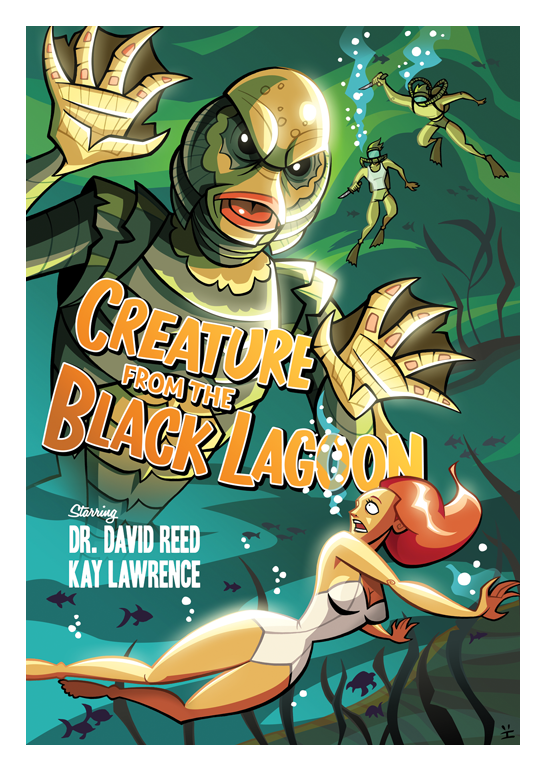 Next: Aliens and Alien Resurrection.