16 Incredible Cartoon Movie Posters – Batman Returns, Aliens, The Fifth Element and More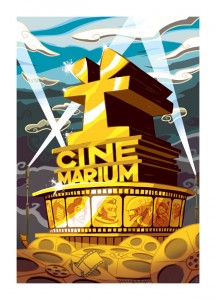 Fan made art on the internet can be hit or miss. Often times before a movie comes out, amateur Photoshop artists will try and throw together what they think is a masterpiece before the studio releases the real deal. But for every 100 of those sketchy creations, there is a diamond in the rough out there somewhere.
Lately the trend has been retro posters; talented artists will take a modern film poster and turn it into something that looks vintage – in a very stylish way. The result can be really neat. Click here for some examples of retro posters.
Artist Ïve Bastrash has put his own spin on the poster modification game. He has re-created several famous posters, most of which are from classic action/adventure or sci-fi films, putting them into his unique cartoon style. He calls it his "Cinémarium" series. His art is simple, yet detailed, and extremely eye catching. Here are 20 of his incredible cartoon movie poster creations:
Batman Returns (1992)
This is one of my favorites, being a huge Batman fan. This is the Dark Knight that I grew up with, so there will always be a special place in my heart for the Michael Keaton films. Plus, Tim Burton did an incredible job bringing the comics to life. He really captured the dark and serious side of Gotham that we see in Frank Miller's The Dark Knight Returns and Alan Moore's The Killing Joke. This was after the bright and colorful television series starring Adam West and Burt Ward, so these films were a complete 180.
Batman Returns was the sequel to Burton's successful 1989 film Batman, which brought in over $251 million domestic (that equals more than $506.7 million adjusted for inflation). Although the sequel didn't perform quite as well at the box office, bringing in $162.8 million domestic, it was received with both critical audience praise. It will always be one of the classics.
Bastrash's poster reminds me a bit of Batman: The Animated Series, but with more realistic qualities. You can definitely tell that is Michael Keaton behind the mask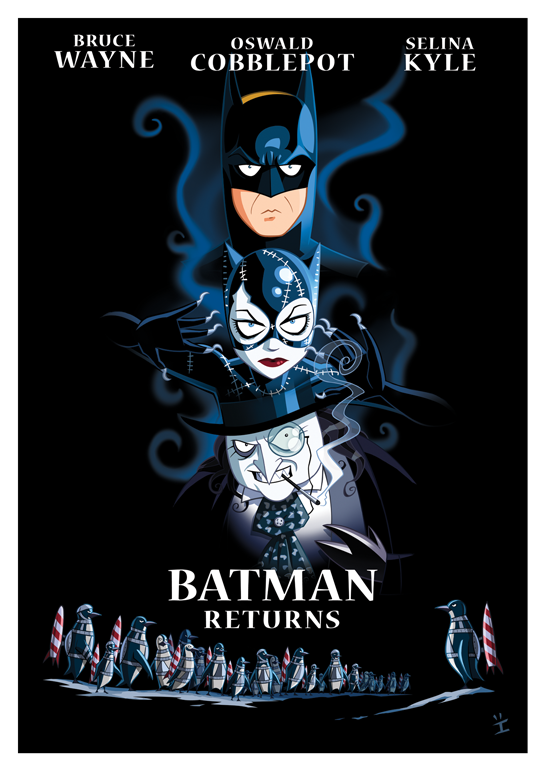 Beetlejuice (1988)
While we are on the subject of Tim Burton and Michael Keaton, here is the cartoon version of Beetlejuice. This is another one that is hard for me not to get nostalgic about. The film starred Keaton as Beetlejuice,  Alec Baldwin and Geena Davis as the couple that ends up saying his name three times to release him, as well as Winona Ryder, Catherine O'Hara and Jeffrey Jones.
Beetlejuice brought in $73 million domestic for Warner Brothers, which was a huge success with its $15 million budget.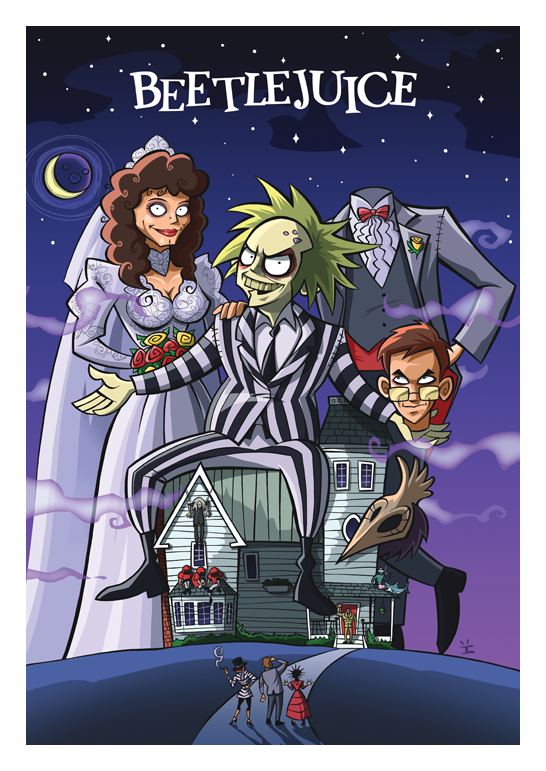 Next: Child's Play and The Creature from the Black Lagoon.