16 Incredible Cartoon Movie Posters – Batman Returns, Aliens, The Fifth Element and More
Freddy vs. Jason (2003)
Two of the most iconic characters in horror are Wes Craven's Freddy Krueger (Nightmare on Elm Street) and Jason Voorhees (Friday the 13th). So how could a film that puts the two of them in the same universe go wrong? Well, it did. But that doesn't mean that the poster can't be epic.
The simplistic poster comprised of both the title characters on a black background is converted to cartoon form in a way that makes me wish they could create an animated version of the showdown. Once again, even more detail shows through on this version – with both Freddy and Jason. The lens flare on Krueger's blades and the glare on Voorhees' knives are both there.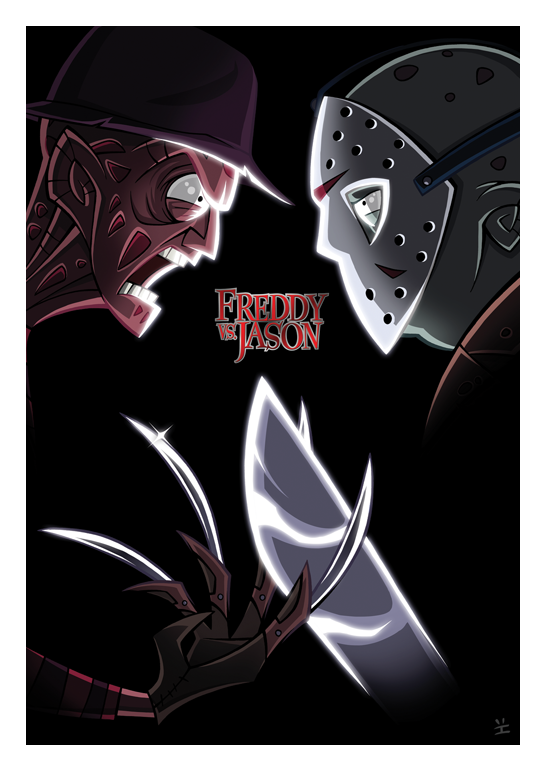 Planet of the Apes (1968)
The poster for Planet of the Apes has always been a good one. The "damn you all to hell" scene with Carlton Heston on the beach at the end of the film is iconic, and the poster is intriguing if you've yet to watch it. I really think the artist captured the sinister look of Cornelius, played by Roddy McDowall, in his cartoon version. The images are so crisp and clean in this version, as well as detailed with all of the shading going on.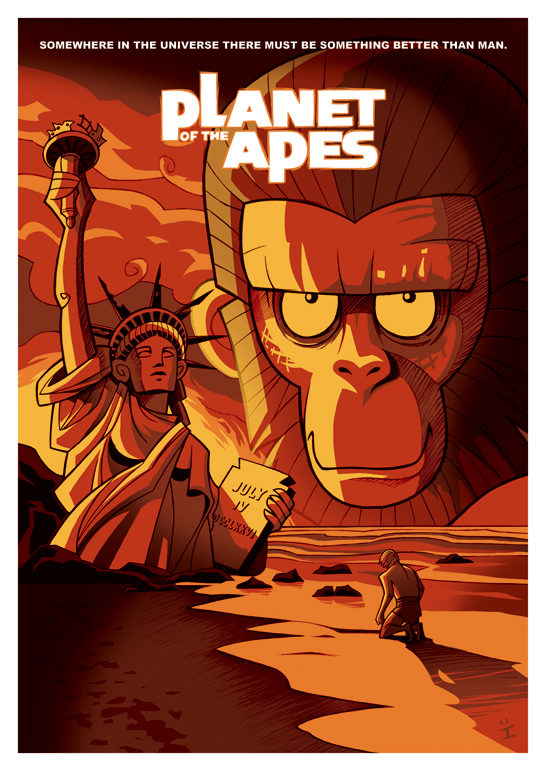 Next: Sleepy Hollow and The Fifth Element.