16 Incredible Cartoon Movie Posters – Batman Returns, Aliens, The Fifth Element and More
The Terminator (1984)
One of my favorite sci-fi movies of all time is The Terminator. Terminator 2: Judgement Day is right up there too. I'm a big fan of time travel movies, and the idea of sending back cybernetic organisms to change the future is pretty cool. Also, Arnold doesn't get much cooler than he does in these movies. Maybe in Predator, but other than that…
This version of the original Terminator poster is fantastic. I always thought that this would be another one to hang in the basement, and the cartoon version is even better. There are actually a couple of different versions of the original poster; one where Arnold looks like a human, and the other where it shows half of his body in cyborg form (like we see in Bastrash's version. I tend to prefer this one, as it says more about the character and what is going on in the movie.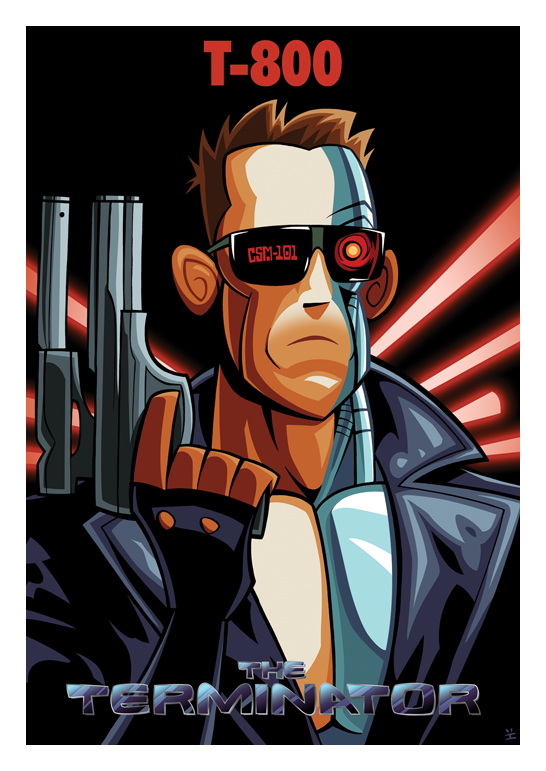 Hellboy (2004)
I never read the comics, but I did enjoy Guillermo del Toro's Hellboy. The casting of Ron Perlman in the lead role was great, and is one of my favorite movies that he's in. If you are into action / adventure and comic book movies, this is one to definitely give a shot.
This film has a dark tone to it, and so does the original poster. It's another one that benefits from additional detail in the cartoon makeover like Aliens.  I can definitely see both Ron Pearlman and Selma Blair in there. As far as "Fishstick" Abe Sapien, the fish-like creature that shares the poster with the other two, I think the design is spot on.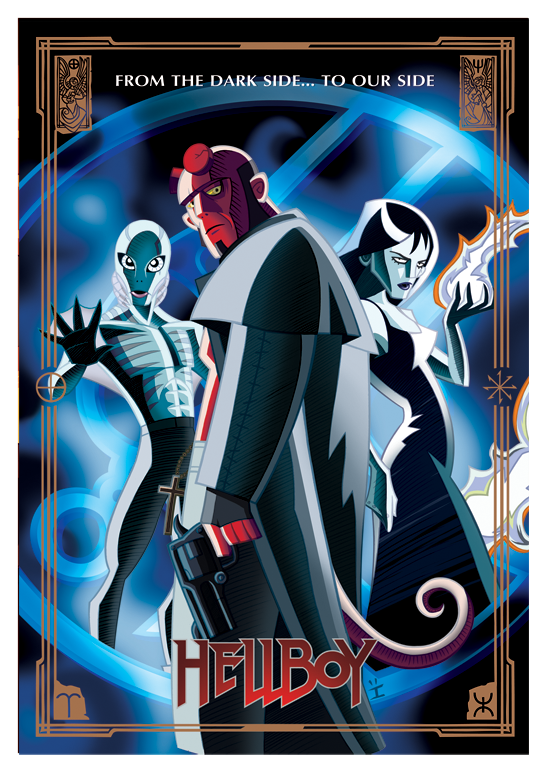 Next: Freddy vs. Jason and Planet of the Apes.