16 Incredible Cartoon Movie Posters – Batman Returns, Aliens, The Fifth Element and More
Sleepy Hollow (1999)
I've been a fan of the story of Ichabod Crane and Sleepy Hollow for a long time, ever since I watched the Disney cartoon from 1949 (yes, the movie that was pared with The Wind and the Willows). Being a fan of Tim Burton's work, and Johnny Depp, I enjoyed his take on the classic story.
I really like that Bastrash kept his version true to the original's dark tone. I also thought he was spot on with his version of both Johnny Depp and Christina Ricci. I am a bit surprised that he didn't go with the "Heads Will Roll" tagline that was all over the marketing for the film. But overall, it's another great conversion.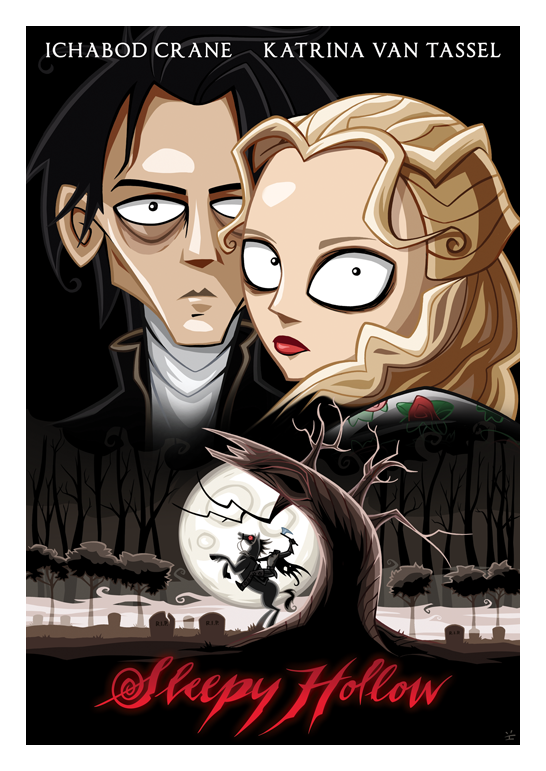 The Fifth Element (1997)
This last poster is probably my favorite of the entire collection. I don't know if it has anything to do with my love for Luc Besson's fantastic film, or the color scheme and imagery. But something about it just jumps out at me. Plus, the Bruce Willis is perfect – is it not?
I love pretty much everything about The Fifth Element. Willis is fantastic in the lead, Gary Oldman is a superb villain as always (as he was in Besson's Léon: The Professional), and Milla Jovovich plays the beautiful and intriguing Leeloo. Not to mention the special effects were amazing for the time. The film used a combination of digital effects and models that came together in perfect harmony.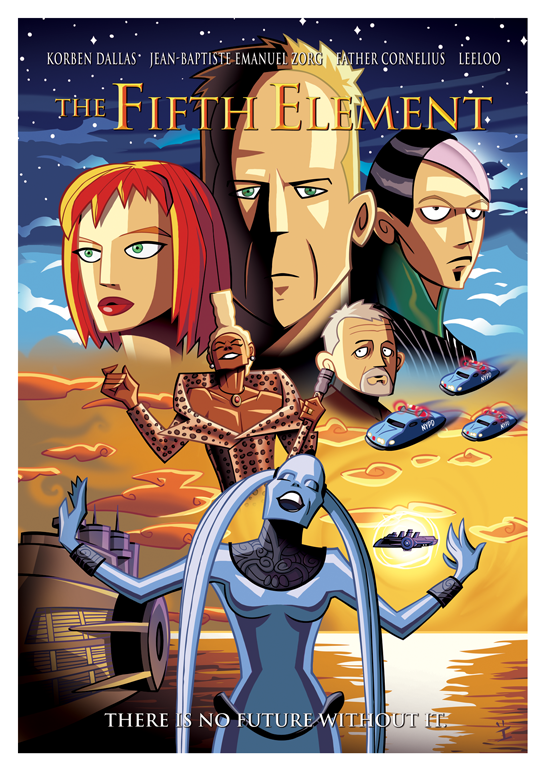 Which posters are your favorites? Tell us in the comments below!
---
About the artist, Ïve Bastrash
My name is Ïve Bastrash and I have been drawing for all my life. I'm very fond of movies, running and cakes. I design playing cards as a hobby and I'm currently the Game Artist for a massive zombie game called "Please Stay Calm". Give it a try on your iPhone/iPod, it's free!
For more of Ïve's work, visit his website at inkjava.com.