16 Incredible Cartoon Movie Posters – Batman Returns, Aliens, The Fifth Element and More
The next set of posters is a Harrison Ford double feature.
Blade Runner (1982)
One of the most revered sci-fi movies of all time is Blade Runner, directed once again by Ridley Scott. The film stars Harrison Ford as a "blade runner" who is forced out of retirement to track down and terminate four replicants who have commited crimes.
I really like the detail on the poster, mainly the cityscape with all of the lights on the buildings. The replication is spot on, down to every little last detail. This one is another one of my favorites in the collection.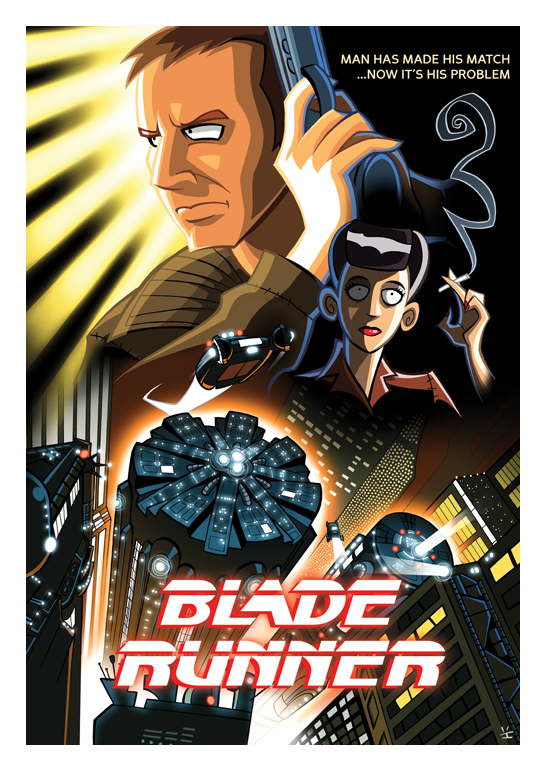 Raiders of the Lost Arc (1981)
Again, with his Raiders of the Lost Arc poster, Bastrash pays a lot of attention to detail. This is one of the busiest posters that he converts into the cartoon world, but he pulls it off without a hitch. There is so much going on, with so many different characters, yet it actually comes off a lot cleaner than the original. The real poster has a lot of texture drawn into it, and although very well – it is a lot to take in.
I think the representation of Harrison Ford was better captured in the Blade Runner poster above, but there is no doubt of who the character is at first glance. I really would like to see what he does with the other films in the series.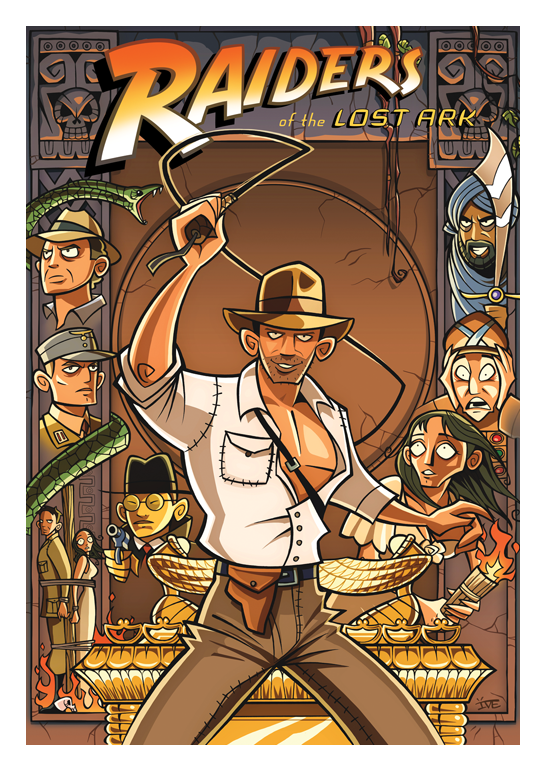 Next: The Terminator and Hellboy.