Interview: Jason Mewes on 20 Years of Jay and Silent Bob, and the 'Super Groovy Cartoon Movie' in St. Louis May 18
In the 'The Super Groovy Cartoon Movie,' Jay and Silent Bob win the lottery, and actually become Bluntman and Chronic. What would you do if you won the lottery?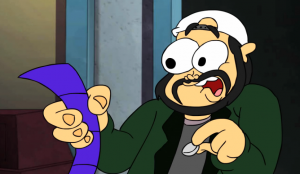 Oh, I mean I don't know. I would definitely say I'd just fix up my house to where it was perfect the way I want it. And I think I'd try and give some money to my family, who lives in Jersey. You know, they got stuck with Hurricane Sandy, and their struggling a little bit. I'd throw them some money. And you know, just try to figure out what would be the wisest move with it.
One of the things I noticed in the trailer was the throwback to Mallrats, with the blueprint. I have to say that is probably my favorite Kevin Smith movie.  Do you have a favorite of his you have worked on?
Mine is definitely Mallrats. And it's Mallrats because, 1 – being a part of all those movies, it was the most surreal moment ever. Again, me going from working a 9 to 5 roofing job that was very hard work that really picked up at 7 and could go longer… I lived with two of my buddies, and next thing you know I'm at a hotel in Minnesota, getting to do dances and getting to hang out with Monkeys. All this stuff, it was so surreal and huge, that I won't ever forget it.
Going back and even watching it, to me it's that type of movie that I used to love watching. You know, the goofy kids at the mall, comic books… You've got Stan Lee, and everything else. So mine is definitely Mallrats too.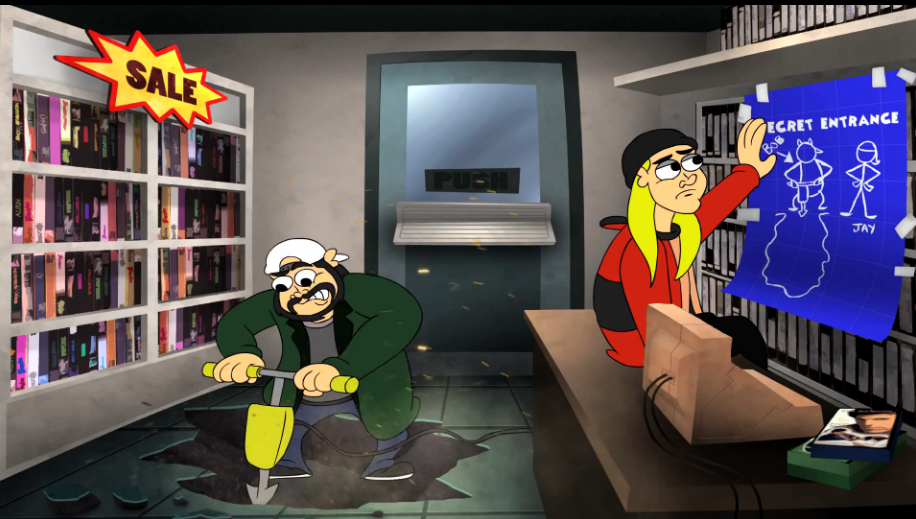 You and Kevin Smith are bringing the groovy movie to the Pageant in St. Louis on May 18. Have you been to St. Louis Before?
I believe I have, but I definitely haven't got to explore, which is a bummer. Every time we go anywhere I try to get at least a free day – a full free day – where I get to go around and explore. It's one of the benefits and things I love about the podcast "Jay and Silent Bob Get Old." And the touring we do, and movies in different places… like Canada, Australia, London, Scotland. So, I like to try and explore each city I go to and try and see all the cool places… so hopefully I'll get to explore this time. 
You mentioned going to Australia. Both Red State and Jay and Silent Bob Go Under are available to stream on Netflix. Do you have any plans to release the 'Groovy Movie' on Netflix?
You know what, that hasn't been decided. I know after we get done touring with it, we want to get it out there even more -hope to give people the option to watch it who we didn't get to go to their city.
The cool thing is besides us getting to sit down and watch the movie with the audience, with the tour we're going to show the movie – and afterwards were doing a Q&A / podcast if you will. We interact with the audience, and they come up on stage and play a game… we have our format that we bring, so the audience is part of the show – and gets to be involved and ask questions that they want to ask.
That's what people are going to see while on the road. They get to see the cartoon movie, and be part of the show and ask questions and everything. But I definitely want, for people who don't get to go to the live screening / podcast, to be able to check it out, you know? And six months after that, and a year after that. I'm not sure where we're going to try and do it exactly, but definitely somewhere.