'Skyfall' Director Sam Mendes Will NOT Direct Bond 24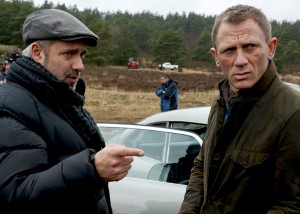 Skyfall is enjoying some of the best critical praise ever heaped on a Bond film.  Not to mention the fact that the film is getting praise outside of just being a Bond film, as evidenced by Roger Deakins nomination for Best Cinematography for Skyfall.  Most assumed that due to its financial and critical success that director Sam Mendes would be back to direct the 24th film of the franchise. Today Mendes put such rumors to rest saying:
It has been a very difficult decision not to accept Michael and Barbara's very generous offer to direct the next Bond movie. Directing SKYFALL was one of the best experiences of my professional life, but I have theatre and other commitments, including productions of Charlie And The Chocolate Factory and King Lear, that need my complete focus over the next year and beyond.
Mendes has said from the beginning that he only wanted to do one Bond film, and it appears despite the success, he is sticking to that. Mendes has been a solid director for well over a decade crafting stories such as American Beauty, Road to Perdition, Revolutionary Road, and Away We Go, but Skyfall was his first commercial success in a while.  That success enables him to pick and choose projects in a way he might not have been able to over the past few years.  Mendes is a talented director who will make a compelling project, even if it isn't in the Bond series.
This leaves the door open for a new director. Who would be your choice? Let us know in the comments below!