Wizard World St. Louis Comic Con: A Weekend in Review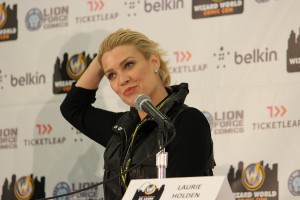 Another highlight of the show was the panels I attended.  The first was with Laurie Holden (Andrea from AMC's The Walking Dead). As we sat there awaiting her arrival, the fans in attendance were told that due to some restrictions from AMC, fans were not allowed to ask any questions about anything related to The Walking Dead.  A collective groan echoed throughout the hall, and people began to leave.  I will give the moderator (Jesse "Blaze" Snider) mad props for bringing up some of Laurie's other roles as a buffer.  Finally, Laurie made it to the stage.  After dodging a few questions about the show, she looked around and asked for the cameras to be turned off.  Wizard World security did so.  She then said: "Let 'em rip."  She was entertaining and very well spoken.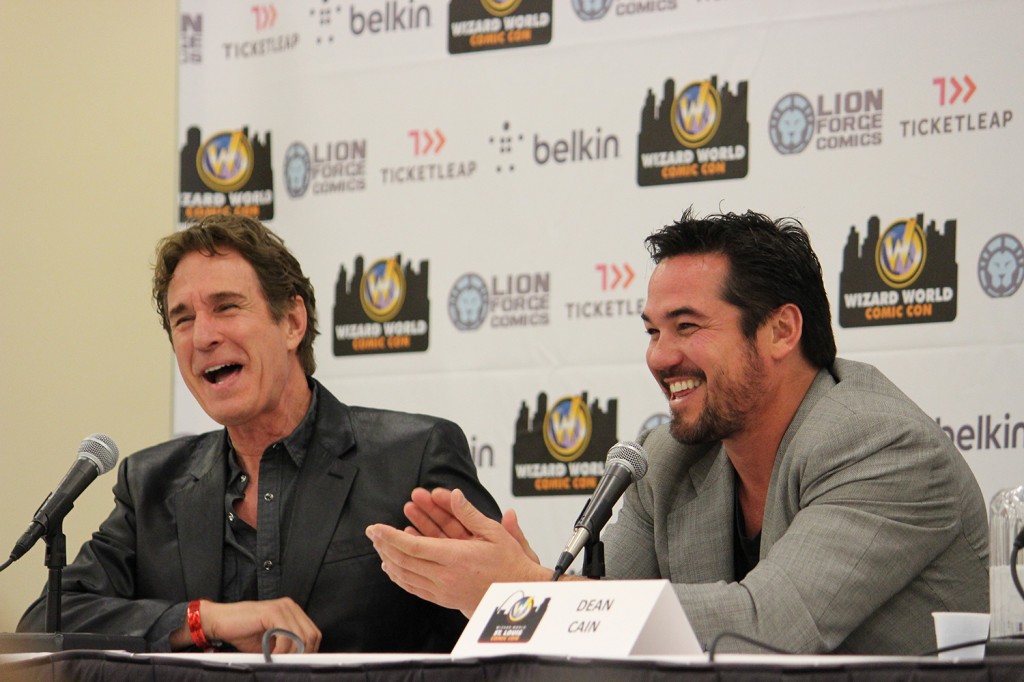 I was also able to see the Lois & Clark reunion with John Shea (Lex Luthor) and Dean Cain (Clark Kent/Superman).  That was a really good panel.  Both men look exactly like they did in 1994 and answered every question asked and even gave a little insight into the making of the show.  Dean Cain mentioned that the role of Clark/Superman came down to Kevin Sorbo and himself (good call, ABC).
The panel everyone came to see, though, was with Stan "The Man" Lee.  It was an honor and privilege to be able to see Stan in action.  Even though he's 90 years old, the man is as sharp as a tack, quick with a joke or a story about working with some of the greatest artists of his era.  The highlight of the Q&A was when some ass clown decided to openly accuse Stan of plagiarism.  I won't get into what the dickhead said, but Stan brushed it off and the crowd let the guy have it.  The best part was when Stan did a call back joke later in the panel.  Someone asked him where he came up with the idea of the X-Men, and without missing a beat, Stan said, "I just read that book."  It was treat to be able to see Stan Lee in person.  Cross that off my bucket list.