Movie Review: 'G.I. Joe: Retaliation' Starring Channing Tatum, Dwayne Johnson, Bruce Willis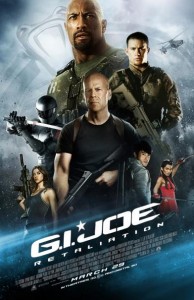 I knew I was in trouble when there was 20-minutes of trailers before the film began. Sorry, G.I. Joe fans, but G.I. Joe: Retaliation is a jumbled up, 3-D mess.
From the get-go, this film seemed doomed. It's no secret that this film was due out over the summer, but due to Channing Tatum blowing up and becoming a household name, parts of the film had to be re-shot. It was pretty easy to tell in the movie that one of the scenes that were added was a scene of Tatum and Dwayne Johnson playing video games and joking with each other about Johnson's family.  It was pretty obvious the director, John Chu, was trying to get as much face time out of his doomed star. So, with Tatum, who plays Duke, we get a few quick scenes, some terrible dialogue and then he is killed by a sneaky attack by the Cobra.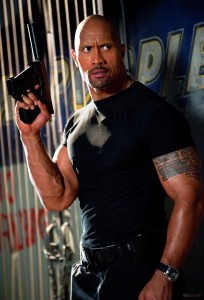 Johnson, who plays Roadblock, tries his best to carry the film, but ultimately, even he does not have enough muscle to overcome the heavily edited action scenes and poor dialogue.
Just when you think things couldn't get any more ridiculous, Bruce Willis shows up as the original Joe. He does his best John McClain impression from Die Hard, shooting up bad guys and blowing stuff up, but he too can't overcome a poor script and poor direction.
With a film like G.I. Joe: Retaliation, the thing that should sell tickets is the action. The action in this film is way too hard to follow. The action scenes are so quickly edited; they are very confusing to watch. I found myself feeling like I had A.D.D. at times. And, to make matters worse, the 3-D just makes the film that much more ridiculous to sit through. But, don't worry, if you missed the most important action scenes in the movie, they are replayed during the credits, which is just plain annoying and unnecessary.
Overall, G.I. Joe was just a big disappointment. With a star-studded cast of Tatum, Johnson, and Willis, the testosterone is at an all-time high, but in the end, the film does not rise to the occasion.