Wizard World St. Louis Comic Con: A Weekend in Review
As I write this, I'm still in a euphoric state.  Not because I was finally able to get my hands on a few key issues and fill some major holes in my collection.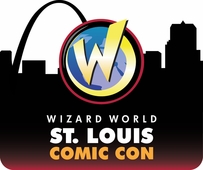 Not because I was able to get an amazing custom sketch from Chris Samnee.  Not because I was able to see a Q & A with Stan Lee (though that's high on the list).  No, I'm in a state of euphoria, because we showed Wizard World and the pop culture community that St. Louis can be a power house in the pop culture community.  With a truly astounding turnout (yes, even Sunday after the terrible snow), patrons and retailers alike turned out in droves to the very first Wizard World Comic and Pop Culture convention in St. Louis.  I was blown away by the people who came to the show, and I'm even more excited to say that Wizard World will be coming back next year (April 4th-6th, 2014).
When the con was announced, I was really skeptical.  No one had tried to put on a show this size in St. Louis before.  I had no idea what the turn out was going to be or if there was a market for the show here in town.  I felt like the comic community was pretty small in our area, and I didn't think we could support the show.  Man, was I wrong.  When I walked into The America's Center, I was greeted by a line that went almost all the way to the back of the building.  As I made my way into the building, I was greeted with the sight of cosplayers and fans of every "geek culture" genre.  I felt overjoyed.  We did it.  We made this work.  We showed that St. Louis can be a powerhouse on the convention circuit.