'The Wolverine' Domestic and International Trailer – X-Men Spinoff Starring Hugh Jackman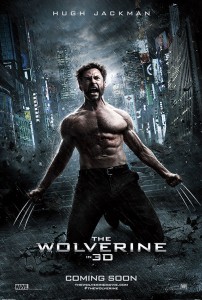 X-Men Origins: Wolverine wasn't a complete failure. The film grossed almost $375 million worldwide, which is nothing to sniff at. However, had the film been good, it could have easily doubled that. Instead the film was critically panned, and hated by just about every fan of the source material. It wasn't Hugh Jackman's fault, but more because of the rushed special effects, and shoddy story. It was a quick cash grab that worked, but since then a number of large superhero films have gone onto even bigger box office grosses, and it looks like the property is getting a bit more care this time.
The Wolverine takes place after X-Men: The Last Stand (another film we'd like to forget about), and has Logan searching for more meaning in his life. The majority of the film takes place in Japan, which despite sounding like an excuse to work martial arts into the film, actually fits up with background of the character.  People are likely to be skeptical after the last film, but right off the bat, this one looks a bit more impressive.
Synopsis:
The forthcoming flick takes Wolverine, the most iconic character of the X-Men universe, to modern day Japan. Out of his depth in an unknown world, he will face a host of unexpected and deadly opponents in a life-or-death battle that will leave him forever changed. Vulnerable for the first time and pushed to his physical and emotional limits, he confronts not only lethal samurai steel but also his inner struggle against his own immortality.
Cast: Hugh Jackman, Will Yun Lee, Hiroyuki Sanada, Hal Yamanouchi, Tao Okamoto, Rila Fukushima, Brian Tee
Director: James Mangold
Release Date: July 24, 2013
Domestic Trailer
International Trailer