Will Ferrell to Star in Indie 'Everything Must Go'
Will Ferrell in an indie comedy? Sign me up. I don't think this is an indie film that will push Ferrell's comedy further, but hopefully it will take him out of his comfort zone enough that he gives us another Stranger Than Fiction like performance. I was just having a discussion with someone the other day that I thought Ferrell had much more range than what is given to him. Hopefully, he won't prove me wrong.
From Variety.com
---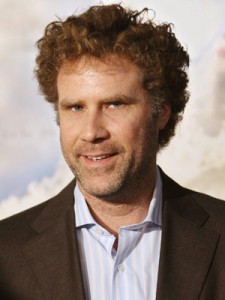 Will Ferrell will star in "Everything Must Go," an independently financed film that marks the feature directorial debut of commercials director Dan Rush.
Production will start in March. Film will cost under $10 million, a decided departure from Ferrell's recent big-ticket studio comedies "Land of the Lost" and "The Other Guys," the latter of which is shooting at Columbia Pictures.
Rush wrote the script, based on a Raymond Carver short story. Ferrell will play a guy who loses his job and gets locked out of the house by his wife. She deposits his belongings on the front lawn, and he spends the next four days trying to sell his possessions.
Marty Bowen and Wyck Godfrey will produce through their Temple Hill Prods. banner, and IM Global's Stuart Ford will sell foreign territories.
Rush is known for directing commercials with a humorous bent, and while he has been offered movie development deals, he turned them down and instead tried to write a film for himself to direct. "Everything Must Go," his first screenplay, was featured on the Black List, and it got him meetings with numerous leading men who liked the script. Ferrell was impressed by his meetings with Rush and signed on for a project that will be funded with private equity and presales.
"Will is one of the best at making an audience sympathize with a character's ordeal, and the blending and comedy in this script will show a side of him that we haven't really seen before," Bowen said.
Temple Hill has completed the "Twilight" sequel "New Moon" and "Dear John," is in production on "Eclipse," and is five weeks from starting production on the Clark Johnson-directed Halle Berry starrer "Dark Tide."
Ferrell is repped by CAA and Mosaic, Rush by ICM and Management 360.
---
The premise sounds funny. I also like the integrity of director Dan Rush. It is admirable that he was waiting for a chance to shoot one of his own stories rather than one a studio had set up for him. I'm pretty sure working with Ferrell will guarantee him some success. Very smart play on his part. I'd like to know the time frame on this one, when it is to be produced and released. Hopefully we'll see it within the next year or two.