Top 10 Reasons To Buy Sony's PlayStation 4 Over Microsoft's Xbox One
5. You get a mono headset with a microphone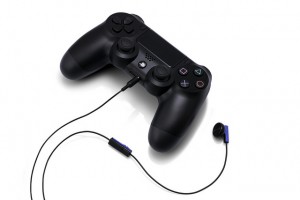 The PS4 will ship with a mono headset with an attached microphone so you can party chat with friends or engage in smack talking online. The Xbox One despite being $100 more does not include a headset, that's extra. Your Xbox 360 headset will not work with the Xbox One, either. But hey, you get to use the all-seeing-eye of the Kinect for that. Good times.
6. The PS4 is faster on paper
While the real-world effects are yet to be seen, from a technical standpoint, the PS4 has faster memory and more access to it. At given time the PS4 can use 7GB of its 8GB GDDR5 memory for games. The Xbox One only has access to 5GB of its 8GB of GDDR3 for games (the remaining 3GB is reserved for those 3 fancy OSs).