Star Wars Celebration, The Weekend You've Been Looking For (2017 Recap)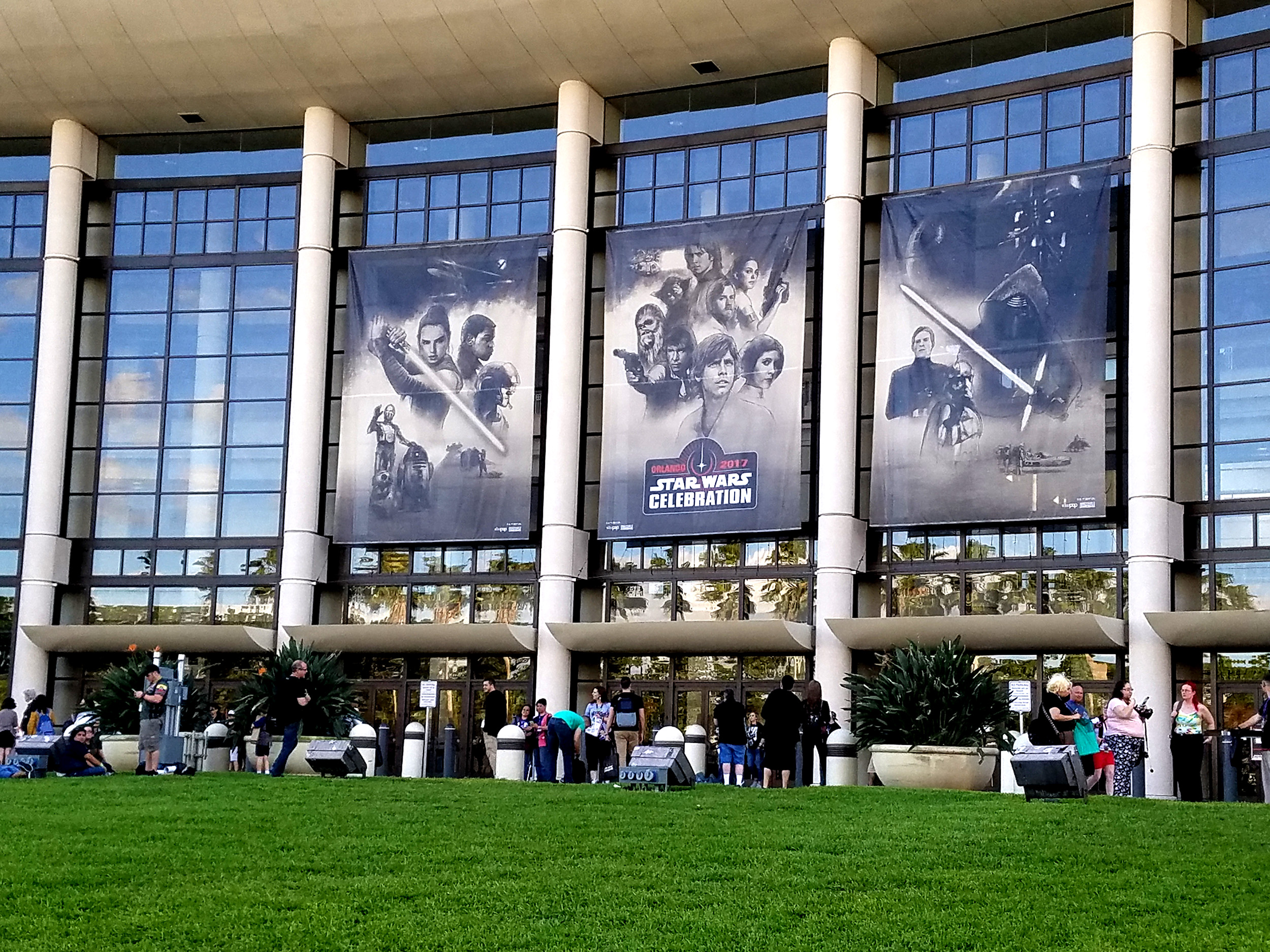 It's the one place in the galaxy where you will find Wookiees and Jedi, Hutts and Mandalorians, all gathered together in harmonious celebration. No, it's not Mos Eisley cantina. It's… Orlando, Florida??! I "sith" you not!
From April 13-16, the sunshine state played host to Star Wars Celebration, Lucasfilm's official convention commemorating the iconic sci-fi franchise. Tens of thousands of fans – many in costume – converged on the Orange County Convention Center, hoping to see new footage from upcoming Star Wars films, catch a glimpse of some of their favorite actors, collect exclusive merchandise, or simply soak in the sights and sounds of this enduring pop culture phenomenon.
Click here to view our Star Wars Celebration photo gallery.
Already possessing fond memories of two previously attended Celebrations (in 2010 and 2005), I couldn't wait to reunite with the Star Wars community. Little did I know what surprises were in store and what memories would be made.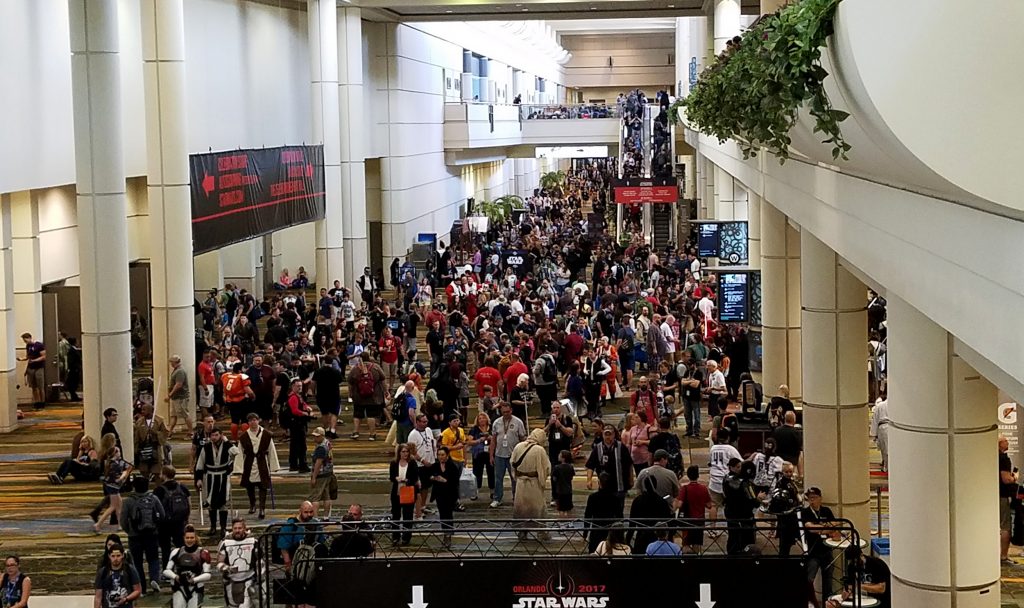 Thursday, April 13
The first day of Star Wars Celebration kicked off with its grandest event: a star-studded panel celebrating the series' 40th anniversary. Host Warwick Davis (Wicket the Ewok) interviewed an array of talent spanning Star Wars' past, present, and future. While many of the celebrity guests had been announced in the days leading up to the convention, a surprise visit by creator George Lucas and Han Solo himself, Harrison Ford, had fans cheering the loudest. Although the panel took a serious and reflective turn during the presentation of a tribute video to the late Carrie Fisher (Princess Leia), it ended on a literal high note with a live musical performance by legendary composer John Williams.
While many people were obviously excited to see the 40th anniversary panel, personally I couldn't wait to attend "Star Wars 365: Fact & Fiction" hosted by Industrial Light & Magic (ILM) Visual Effects Supervisor John Knoll. Knoll, the co-creator of Photoshop, is responsible for some of the most photorealistic visual effects in movie history. He also came up with the initial story idea for Rogue One. In this panel, Knoll shared with us behind-the-scenes photos from the original trilogy, as well as never-before-seen archival footage from A New Hope. Knoll explained that Lucasfilm granted him access to the clips (which centered on Grand Moff Tarkin and various Rebel pilots), to aid in his team's research for Rogue One. Particularly amusing was an outtake of Gold Leader dropping an F-bomb!
I spent the rest of the first day getting familiar with my surroundings. My friend Tim and I got our picture taken in front of a life-size snowspeeder and a massive AT-AT model. We also walked through a costume and prop display by the 501st Legion cosplayers, which included photo-ops in a Tatooine market and the Emperor's throne room. It constantly astounds me just how much detail and effort are put into these fan creations. In general, at this convention more than any other, I took time out to simply admire people's handiwork and take pictures of their costumes.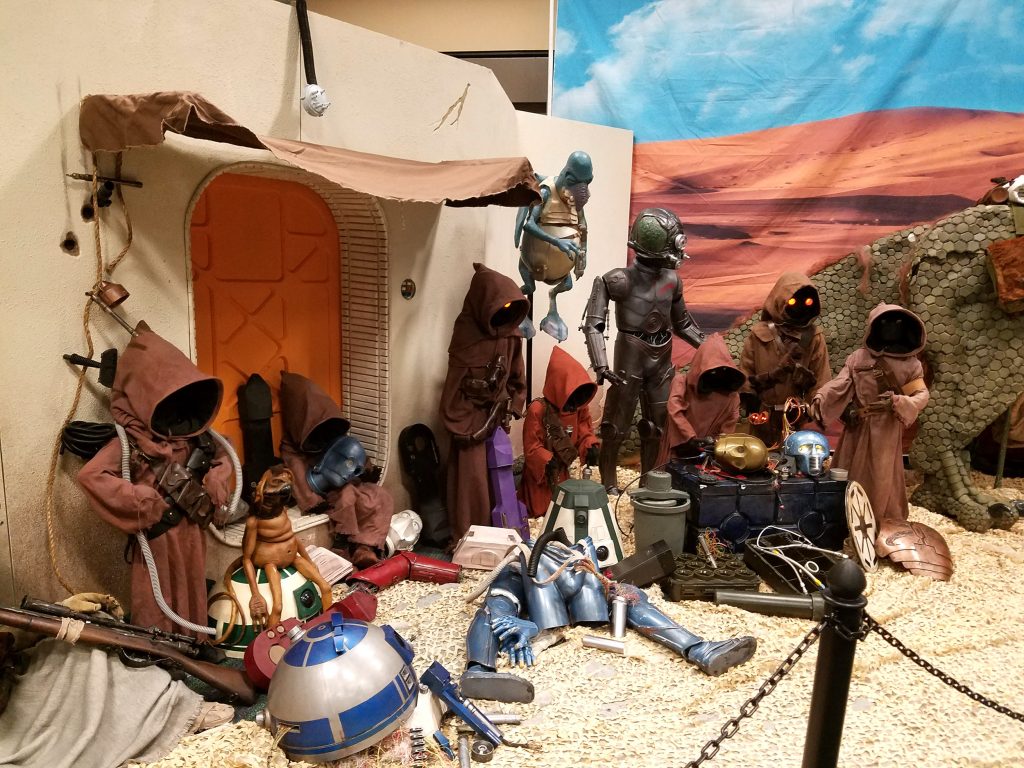 Next up: Friday