Redbox to Release Warner Bros Titles Later As Well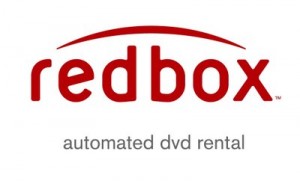 In the beginning of January it was announced that rental giant Netflix had backed down to Warner Bros. demands, and that it would be releasing WB new release titles only after 28 days had passed. It seems there is now another casualty of that war, and it is Redbox. Redbox has also agreed to hold WB new releases for 28 days so that WB may capitalize new release DVD sales.
Apparently RedBox had been holding out, but worried that it might lose all access to WB's large film catalog, it submitted. WB is chalking this up as a win win for everyone, but consumers seem to be the ones getting the shaft here. WB does not understand that things like this is what is driving piracy rates these days. If people are granted three options they are always going to choose the cheapest and easiest one of the bunch. People who rent aren't going to buy something all of the sudden because you changed the rules. They will either wait it out, never watch it, or find another method to watch it.
I'm consistently baffled by the moves that corporate companies make. They make short term moves that may benefit them slightly at first, but in the long run damages their brand. Despite what people think, many people have long memories, and bad moves can poison a brand for a long time. In a constantly changing entertainment market, this seems like one of the least savvy things I've seen in a while.
Read our original article: Netflix Holding Back WB Titles 28 Days
Press Release from RedBox:
WARNER BROS. HOME ENTERTAINMENT AND REDBOX ANNOUNCE A MULTI-YEAR DISTRIBUTION AGREEMENT
Companies Agree to 28-Day Window for DVD and Blu-ray Titles
BURBANK, Calif. And OAKBROOK TERRACE, Ill, February 16, 2010 – Warner Bros. Home Entertainment Group and redbox today announced a new multi-year distribution agreement that will make Warner Bros. new release DVD and Blu-ray titles available to redbox customers after a 28-day window. The agreement also marks the end of the lawsuit that redbox filed against Warner Home Video in August 2009.
"We are very pleased to have had the opportunity to sit down with redbox and negotiate an arrangement that benefits both parties and allows us to continue making our films available to redbox customers," said Kevin Tsujihara, president, Warner Bros. Home Entertainment Group. "The 28-day window enables us to get the most from the sales potential of our titles and maximize VOD usage."
The new arrangement provides redbox with reduced product costs, sufficient quantities of product and optimal stock levels four weeks after street date as well as extends redbox's access to Blu-ray titles, which redbox is currently testing in select markets. The agreement also provides Warner Bros. the opportunity to maximize the sales of new release titles as well as video on demand and other forms of digital distribution.
"This agreement enables redbox to fulfill our commitment to providing consumers affordable and convenient home entertainment," said Mitch Lowe, president, redbox. "By agreeing to a delayed release date, redbox can now acquire Warner Home Video titles at a reduced product cost, preserving value for our consumers and increasing customer access to Warner titles at redbox locations nationwide."
Warner Home Video and redbox will be implementing delayed availability during the month of March and will reach a four-week window by March 23 with the release of The Blind Side. The new agreement will run through January 31, 2012. Redbox has also agreed to destroy Warner Home Video content following its lifespan in kiosks.
"The 28-day window for redbox balances the economics of our relationship while continuing to offer great value to their customers," said Ron Sanders, president, Warner Home Video. "This accord establishes a mutually beneficial relationship that will foster an ongoing and productive partnership."
Warner Bros. is currently a leader in many home video categories including total video (DVD and Blu-ray combined), Theatrical Catalog video, TV on DVD, and Blu-ray and will ensure the DVD rental company access to sufficient quantities of Warner Home Video titles including The Time Traveler's Wife, The Box, The Informant!, Where the Wild Things Are, The Blind Side, and Sherlock Holmes.
About Warner Bros. Home Entertainment Group
Warner Bros. Home Entertainment Group (WBHEG) brings together Warner Bros. Entertainment's home video, digital distribution, interactive entertainment, technical operations and anti-piracy businesses in order to maximize current and next-generation distribution scenarios. An industry leader since its inception, WBHEG oversees the global distribution of content through packaged goods (Blu-ray Disc and DVD) and digital media in the form of electronic sell-through and video-on-demand via cable, satellite, online and mobile channels, and is a significant developer and publisher for console and online video game titles worldwide. WBHEG distributes its product through third party retail partners and licensees, as well as directly to consumers through WBShop.com.
About Redbox
Redbox Automated Retail, LLC, a wholly-owned subsidiary of Coinstar, Inc., offers new release DVD rentals through its network of conveniently located, self-service kiosks. Redbox has rented more than 500 million DVDs and is available at more than 20,200 locations nationwide, including select McDonald's restaurants, leading grocery and convenience stores, and Walmart and Walgreens locations in select markets. For more information, visit www.redbox.com http://www.redbox.com.