Doug Liman is Directing "Attica"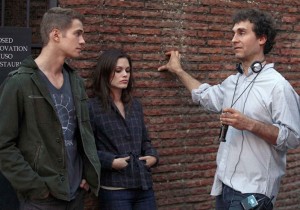 You might know director Doug Liman best from directing the first Bourne film, The Bourne Identity, or maybe Mr. and Mrs. Smith. Needless to say he makes pretty decent popcorn flicks. So, I was a bit surprised when it was announced that he is teaming up with Precious screenwriter Geoffrey Fletcher to take on the Attica prison uprising in 1971.
In 1971 at Attica Correctional Facility in Attica, New York prisoners rioted against guards because of substandard living conditions. Almost a thousand of the prisoners took thirty three guards hostage to demand better living conditions. The state began negotiating with prisoners, and conditions did improve after. The conflict was violent and ended in the deaths of 39 people, ten of which were correctional officers working at the prison.
To say this material is a little heavy compared to Liman's normal work would be an understatement, whose darkest movie to date is The Bourne Identity. He does have a personal connection to the whole situation. Liman's father, Arthur Liman, was a New York lawyer who served as chief counsel to the New York State Special Commission on the Attica Prison riot.
Sounds like a fascinating movie, but not a type of film that has broad appeal. It will be interesting to see how he portrays both sides of the conflict. What do you think? Let us know at MyReviewSTL!