Netflix Holding Back WB Titles 28 Days
Well, this is a move that is sure to make some people angry.  In order to "maximize sales potential" WB has signed an agreement with Netflix to withhold all new WB titles for four weeks. When will movie studios ever learn? They are only going to be hurting themselves. People who rent aren't going to go out and buy it just because you held its rental release. It amazes me that they wonder why piracy has gotten so rampant.
Here is the press release: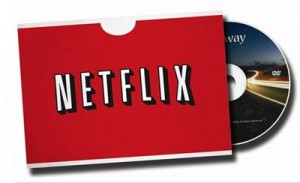 Warner Bros. Home Entertainment Group and Netflix, Inc. today announced new agreements that will continue to make Warner Bros. new release DVD and Blu-ray titles available to Netflix members while adding to the selection of direct to video titles and Catalog movies available to be streamed instantly to TVs and computers.
New release titles on DVD and Blu-ray will be made available to Netflix members after a 28-day window, giving Warner Bros. the opportunity to maximize the sales potential of those titles and Netflix the benefits of reduced product costs and significantly more units and better in-stock levels four weeks after street date. At the same time, a renewed and expanded license for Warner Bros. streaming content will allow Netflix to offer its members more movies they can watch instantly.
"These new agreements build upon the strong relationship we have had with Netflix for nearly 10 years," said Ron Sanders, president, Warner Home Video. "The 28-day window allows us to continue making our most popular films available to Netflix subscribers while supporting our sell-through product."
"We've been discussing new approaches with Warner Bros. for some time now and believe we've come up with a creative solution that is a 'win-win' all around," said Ted Sarandos, chief content officer for Netflix. "We're able to help an important business partner meet its objectives while improving service levels for our members by acquiring substantially more units than in the past after a relatively short sell-through window. At the same time, we're able to extend the range of choices available to be streamed to our members."
The agreement covering DVD and Blu-ray provides a means for Warner Bros. to continue to directly supply Netflix with new titles while establishing a schedule that allows Warner Bros. to get the most from the sales potential of those titles (75 percent of sell-through occurs in the first four weeks) and maximize VOD usage. Netflix benefits from reduced product costs and better availability of new releases. New releases from all suppliers account for about 30 percent of Netflix shipments.