Artie Lang Stabs Himself 9 Times in Suicide Attempt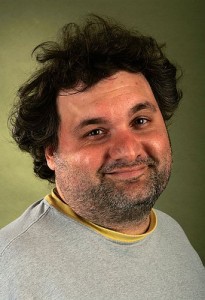 The notorious comedian made famous by the Howard Stern show has attempted suicide by stabbing. According to Page 6 Artie was was hospitalized with 9 stab wounds, 6 of them being hesitation wounds, and the rest being deep plunges.  No confirmed reports at the moment on if he is in the clear, but apparently if he had done 2 or 3 more deep plunges it would have been over. His mother found him in his apartment, and called paramedics in time. She was apparently bringing her son food, and had no idea the state she would find him in.
The comedian has had a history with drug problems and weight problems (stemming from overeating), but continually made light of it on the Howard Stern show. This isn't the first report of Artie being hospitalized, but it is by far the worst.
Howard Stern discussed the article on air this morning, and said he had not talked to Artie lately, but other members of his staff had. Apparently, Lange was unraveling much more than people around him thought.
Lange has been slipping more and more lately (remember his appearance on Joe Buck's show?), and the signs were probably there. In a situation with someone who battles with addiction it must be hard to read the signs correctly. Artie is a funny guy, if a bit over the top. I hope he gets better soon.