'Avatar' Makes the Jump to Number 2 All-Time Grosser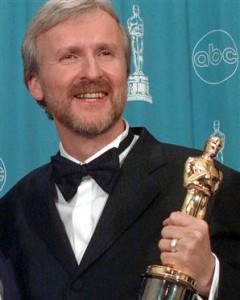 James Cameron has movies that occupy both the number one and two spot on the all time worldwide grossing list. The numbers of course are unadjusted for inflation, but the total is impressive none the less. Currently Avatar sits at number two just passing up Lord of the Rings: Return of the King with $1,131.8 billion dollars. The most impressive thing about this is its international total of $757.3 million. Add in an impressive (and still growing) domestic total of $374.5 million and you get record breaking totals.
I'm amazed by the business that Avatar is pulling in. I expected it to make over a billion dollars worldwide, but by the end of its run, not 20 days in. There is a very good chance that Avatar might end up nearing closer to the all time record holder James Cameron's Titanic which currently sits at $1,842.9.  Although Avatar has a ways to go. It's total both domestic and foreign is still almost a hundred million less than the just the international take of Titanic.
Looks like I am going to end up owing my friend twenty dollars. I made the bet that it wouldn't gross more than $1.4 billion. Looks like I will most likely be wrong. However, if it ends between the $1.3 and $1.4 range we both drop twenty down and use it for a night of drinks. So, let's hope it stays in that range.