Martin Scorsese's "Shutter Island" Pushed Back to February From Original October Release Date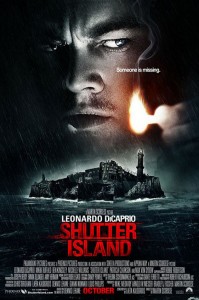 It was announced yesterday by the AP that Paramount Pictures is pushing back the release of Martin Scorsese's latest movie, "Shutter Island." The film, starring Leonardo DiCaprio, was originally set to release this October before the push to a new release date of February 2010.
This film will be the fourth time that Scorsese and DiCaprio team up for a movie since "Gangs of New York" in 2002. Since then, Leonardo DiCaprio has starred in the Scorsese films "The Aviator" and "The Departed" as well.
Paramount chairman and CEO Brad Grey blames the move on the economy. "This is a situation facing every single studio as we all work through the financial pressures associated with the broader downturn." Grey says that the economy was much different when they originally chose October 2, 2009 for the theatrical release date.
Grey said the original decision to release the film as part of Paramount's 2009 slate was made during "a very different economic climate" and as a result the company must "adapt to a changing environment." Paramount is a division of Viacom Inc. He says that the studio is counting on the talents of both Scorsese and DiCaprio to help boost ticket sales early in 2010.
Shutter Island is the story of two U.S. marshals, Teddy Daniels (Leonardo DiCaprio) and Chuck Aule (Mark Ruffalo), who are summoned to a remote and barren island off the coast of Massachusetts to investigate the mysterious disappearance of a murderess from the island's fortress-like hospital for the criminally insane.
Watch the trailer for Martin Scorsese's "Shutter Island," starring Leonardo DiCaprio