"Iron Man 2" IMAX Experience HD Trailer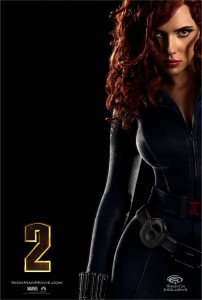 Nothing really new in this trailer. It is just a condensed version of the other trailers. (See the links at the bottom) There are a few new things in this trailer, but I wouldn't expect too much from it. I'd look at our other coverage.
Synopsis:
The world is aware that billionaire inventor Tony Stark (Robert Downey Jr.) is the armored Super Hero Iron Man. Under pressure from the government, the press and the public to share his technology with the military, Tony is unwilling to divulge the secrets behind the Iron Man armor because he fears the information will slip into the wrong hands. With Pepper Potts (Gwyneth Paltrow), and James "Rhodey" Rhodes (Don Cheadle) at his side, Tony forges new alliances and confronts powerful new forces.
Cast: Robert Downey, Jr., Gwyneth Paltrow, Don Cheadle, Mickey Rourke, Sam Rockwell, Scarlett Johansson, Samuel L. Jackson
Director: Jon Favreau
Genres: Superhero Film, Sci-Fi Action, Action
Release Date: May 7, 2010
Watch the original trailer here.
Watch the Iron Man 2 AC/DC Video.
Watch the LATEST trailer here.
Watch a clip of Iron Man at the Stark Expo.