Best Canceled TV Shows
3. Freaks and Geeks
This show launched the careers of many Hollywood elites, such as Seth Rogen, James Franco, and Jason Segel. After being on a show this good, they all deserve the success they have had. Centered around a brother and sister in a Detroit high school in the 80s, Freaks and Geeks showed teenagers just trying to fit it. It sounds boring when you put it like that, but it was so well executed that you can't help but love it.  The characters feel real and fully developed, and the growth that occurs in the first season is great. It is a show that was definitely canceled before it reached it's full potential.
What Happened? Once again, it's feeling pretty familiar by now, ratings due to mismanagement by the network. Critical praise was off the chart with this one, but it didn't translate into audience due to scheduling changes. Much of the same stuff happened to Apatow's next project, Undeclared. Undeclared brought over a lot of the same staff from Freaks and Geeks but it ultimately failed too. Luckily, Apatow and crew found fame with 40 Year Old Virgin a few years later and have been riding a wave of sucess ever since then.
2. Arrested Development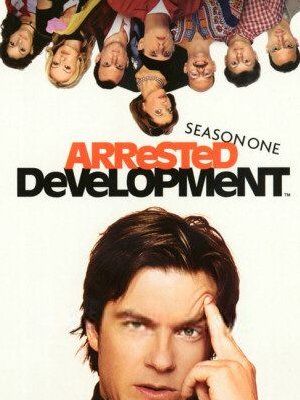 Following the arrest of his father George Bluth, Michael Bluth is put in charge of running the family business and the family. Everything about this series was great. It is a show that you can watch multiple times and still laugh every time. The cast has to be one of the most perfect comedic casts of all time. There isn't a single weak link in the series. Not your normal sitcom, it used a single camera variant with no laughtrack to great effect. Instead of a laughtrack we get Ron Howard narrating the story for us.
What Happened? Once again, poor ratings. FOX actually stuck with it longer than anticipated probably due to such great critical reception and loyal fan base. Many critics thought the show was not properly marketed and was doomed to failure because of it. Since it's season 3 cancellation it has done very well on DVD. In fact, just recently, a movie was greenlit so we can continue to enjoy the Bluth charcters for another hour or two.