Best Canceled TV Shows
8. Angel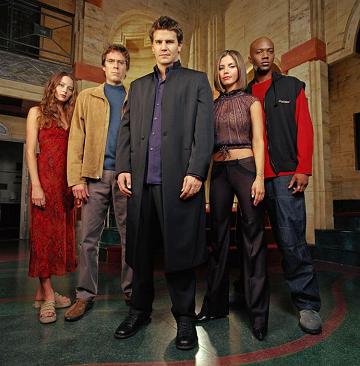 Ahh, one of my favorites, and the longest running show of this list. Angel was cancelled after 5 seasons. Which may sound like a lot, but unfortunately the show had it's best season on it's last. Fresh off of Buffy and Firefly, Angel's creator Joss Whedon, came back to the show and you could really tell the difference.  By Angel's fifth season he had joined his nemesis, the evil law firm Wolfram & Hart. Trying to turn things around from within the evil corporation we see all new sides to Angel and his crew. Unfortunately, Whedon was not informed soon enough of the cancellation and it ends on a major cliffhanger. The apocalypse to be exact….
What Happened? Despite being on of the WB's highest rated programs at the time, it was canceled. Many people were surprised about it, most of all people involved with the show. The current season had enjoyed it's critical best, and things were starting to pick up. Head writer at the time believes that because they asked for an early pick up they were dropped. Luckily there is hope in some form. While David Boreanaz has moved over to "Bones", he can still exist the same way in comic book form. Last year Angel: After the Fall came out in comic book form. It is an official continuation of Angel and uses the plot Season 6 would have had.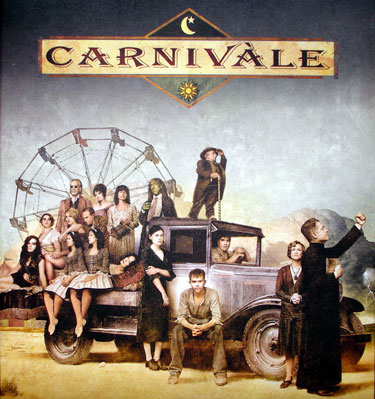 7. Carnivale
A classic good vs. evil story. Carnivale focused on two main characters, Ben Hawkins, a person who possess unexplained abilities to heal. The other main character, is a Methodist preacher named Justin Crowe who has the ability control people and turn their sins against them in terrifying manners. Taking place in the Dust Bowl era, we are shown the life of Ben Hawkins in the traveling Carnival he joins. The show was known for its sweeping mythology. It was a show that was much more than it appeared.
What Happened? Well, it was expensive. HBO couldn't justify the costs anymore, even though it had good ratings for an HBO show. Offers were made, but lowering the budget with such a large cast and a period setting was just not doable. The viewership was very loyal and ran a huge campaign to the network, but to no avail. Much of the story was left open ended. Creator, Daniel Knauf, has come out and revealed details of the mythology to satisfy viewers who were left hanging.
6.Dead Like Me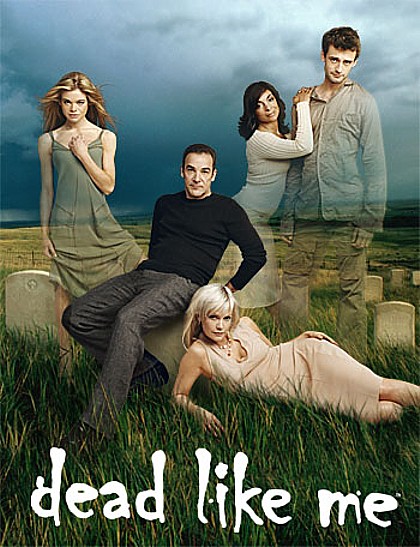 Don't you hate it when you are killed by a flaming toilet seat from a space station? George Lass did, however it did give her full-time employment as a Reaper. Dead Like Me's apathetic George is made to interview for a job by her over-bearing mother. When outside she is killed by a toilet seat from the heavens. She is then given a new body (sort of) and becomes of a Reaper. Her job is to take a soul before they die, so they don't have to suffer. The cast was great all around and the chemistry between Mandy Patinkin's Rube and Ellen Muth's George is great. It's filled with many rich characters and for a show about death, really fun to watch.
What Happened? Bryan Fuller, the brains behind the show, left early in the first season due to disagreements with the studio. He set up a decent guideline to start from, but without his influence there is a bit of a drop in the second season. Despite rumors that the show was doing very well in viewers, Showtime canned it. They have recently come out with a DVD that continued the arc of the show. However, one of the main characters is missing, and the other is replaced by another actress. It was fun to see the show again, but it didn't feel the same.