5 Comics That Should Be Movies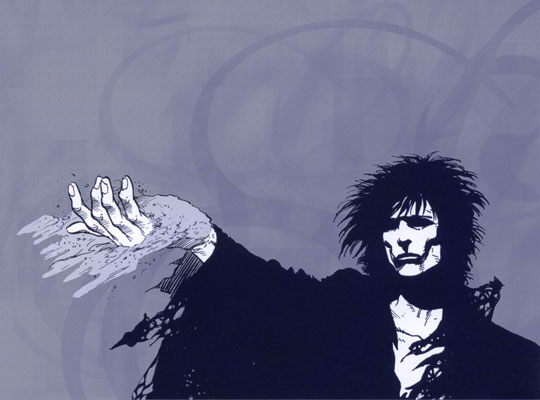 The series that carried the Vertigo imprint for the longest time, is easily it's most celebrated. The series cemented Neil Gaiman as one of the most popular fantasy writers of all time.  The series has won 26 Eisner awards, and ushered in many spin-offs.  Gaiman re-wrote The Sandman, a character originally created by Jack Kirby, and evolved it into a fantastic look at the Lord of Dreams. Morpheus, after being imprisoned for years, must change his ways and rebuild his kingdom.
The series is an extensive fantasy series that rivals fantasy stories such as The Lord of the Rings in the amount of backstory it encompasses. It is because of this that it could easily be adapted into a fully realized world.  The hitch is that the story is so mired in fantasy that it would require a lot of effort and production dollars to make it a quality production.
Outlook – EVENTUALLY
DC has known for a while that they have a serious franchise on their hands, which is why they tried to develop the series into a set of films in the 90s. At one point there appeared to be a script for a potential film, but a clash with the writers and Jon Peters, caused the project to come to a screeching halt.  Since then a few more attempts have been made, one of which caused Gaiman to say, "not only the worst Sandman script I've ever seen, but quite easily the worst script I've ever read."
In 2010 the focus switched from making a film to using the material as a TV series. The project was tossed around at HBO, but was eventually passed on by the network.  The last news was that Supernatural creator Eric Kripke was tied to the production, but was later announced that he was not right for the project.
The amount of interest shown in the project shows that it has a great chance of eventually getting made. It isn't an easy series to adapt, but recent fantasy epics have shown source material like The Sandman can be turned into successful films.
Dream Director – Guillermo Del Toro
Del Toro has extensive history with comic book adaptation dating back to Blade II, and continued it with Hellboy and Hellboy II. The incredible world he built for Pan's Labyrinth is evidence that his style would be a match made in heaven for the series.  His downfall is that he dropped out of a lot of projects in recent years only to step into a production role.  He also has at number of projects in the works that would make it difficult to adapt the series any time soon.
Dream Lead Actor – Benedict Cumberbatch
C'mon, as soon as you look at him, you can see him playing Dream. He has the right look, and through his other roles it's apparent he can pull off the right attitude for the character. After this summer's Star Trek: Into Darkness, you can expect him to be a much bigger name in Hollywood. He's an actor who is poised to breakout beyond his already found critical success, and directly into worldwide mainstream success.
If Del Toro were to direct or produce the film, he'd already have experience with Cumberbatch, as both already have experience with each other during The Hobbit, in which Cumberbatch plays multiple roles and Del Toro produced.
Think we missed a few? We have another one coming shortly, of comics that should be TV series. Let us know what you think should be in here!