Wizard World St. Louis Comic Con 2017: A Weekend in Review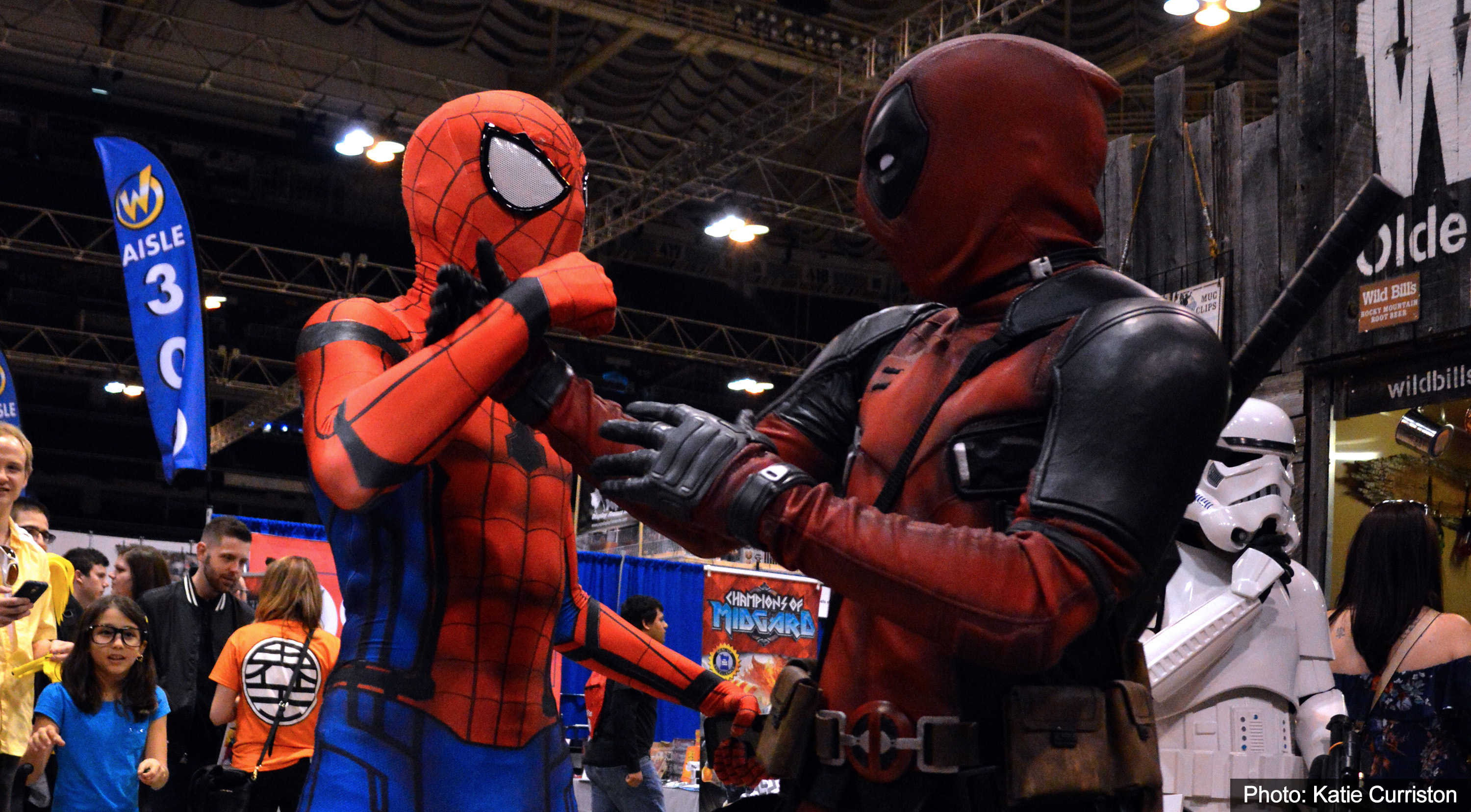 Saint Louis plays host to several entertainment conventions a year, yet none of them draw the same kind of turnout as Wizard World. People come from all over to take part in the biggest gathering of nerdkind the city has ever seen. Although there were a few guest cancellations, Wizard World was able to add several great guests back into the show – making this year's Comic Con another success!
I knew going into the con that it would be different than my previous experiences. After photographing cosplayers the past three years (friends included), I decided to suit up and jump into the fray. Here is how the weekend went.
Friday
Being the first day, it's usually best to take it slow. And since it was my first year cosplaying, I decided to test the waters without the suit. No costume or camera would make it easy to move about the crowd, and see everything in about an hour… or at least that's what I thought on the way in.
Wizard World St. Louis has been increasing each year since 2013, and last year was bigger than I could have hoped for. At first glance, 2017's event looked a bit underwhelming. But after meeting up with friends and getting my bearings, we scanned the floor with renewed zeal. We found plenty of familiar sights that picked up our spirits: cosplayers, authors, games, charities, and celebrities!
The setup for the autograph section was much different this year. Instead of each celebrity getting a booth for both autographs and photo ops, the signing tables were set up in the middle of the floor with plenty of room for eager onlookers. This made it much easier for people to at least see their heroes, even if they couldn't afford an autograph.
Of course our first goal was to hit the vendors. It's a good idea for any con-goer to do this first, especially before the Saturday rush. The priority: comics and graphic novels. Like Marines on mission, we stopped for a good forty minutes to peruse the collections.
Several piles of books and a trip to the car later, we visited the rest of the booths on the floor. I was pleased to cross paths with several artists and cosplayers I'd met at the past few cons, as well as meet plenty of new people… including both Michael Rooker AND Sean Gunn! I ran into each of them on their way out of the building, away from their tables on the show floor. By the end of the day, any doubts had subsided. Maybe a smaller con wasn't such a bad thing.