Weekly T.V. Recap and Cut List: 9/26 through 10/2
What do Dinosaurs, Ghost, Scientist, A Diner, and Women have in common?
The answer to that question is that they were all a part of this past week of Television and man was it a good week.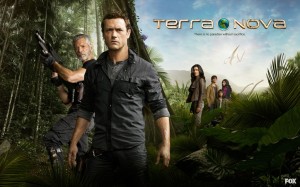 I'll start off with the shows that premiered this week which were Terra Nova and How To Be A Gentleman. Terra Nova started off with a two hour episode that opened the eyes as to where the show will be going this season. It gave a great background of how the characters got to the point where they are at. It's set in 2149 and follows the Shannon family as they make their way from the corrupt world into a world 85 million years in the past, that is dominated by dinosaurs. I felt the writing for the show was pretty good but the acting was definitely not that good. How To Be A Gentleman also premiered and after one week CBS already has it on the cancellation chopping block….so there's how good that show is. The premise just isn't well written and the actors don't seem to fit the roles that they were put in.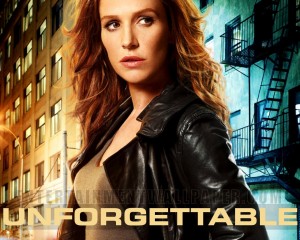 As for the week in Drama…I thought the majority of the Dramas had kind of a down week from last week. Revenge and The Secret Circle still held very strong in my eyes. I was actually pleasantly surprised with Ringer, which I had written off. Pan Am didn't have half as good of a story behind it as it did in the first week. Which really upset me because I liked where the show was going. A Gifted Man is still a hit or miss show for me. It has moments that are entertaining but most of the time I'm kind of freaked out by the interactions between the lead character Michael and his dead wife Anna…but it's on CBS' chopping block so you can expect it go by Christmas. Unforgettable and Person of Interest are still intriguing shows to me because the writing is pretty good on both. And then we've got the seasons first casualty, which is The Playboy Club. I've come to the conclusion that if I like a drama then it will be getting the ax very quickly. Playboy Club was right up there with Revenge and The Secret Circle as being one of my favorite dramas from this season and it only got three weeks before NBC Cancelled it. I'll still feature it on next weeks Weekly Recap and in The Cut List, until it is completely Cut.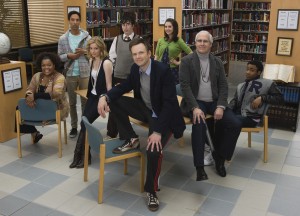 When it comes to the world of Comedy…I thought that the Sitcoms had another very strong week…actually maybe better than last week. I hate to say it but I think the strongest show so far this season has got to be the Emmy's favorite Comedy (In every category!!!), which is Modern Family. I don't hate the show but everybody praises this show like it's the best show of all time and I just feel that there are a lot of shows on television that deserve that type of praise. My personal favorites are NBC darlings Community and Parks and Recreation, which I feel have also had very good seasons so far. New Comedies Whitney, The New Girl, Up All Night, and 2 Broke Girls all held strong in their second weeks on the air, if not got better. Mike and Molly, which I watched for the first time, had a very solid premiere. The Office, Raising Hope, and How I Met Your Mother continue to be very solid from week to week and I felt like Two and a Half Men was a real let down from the premiere that they gave us. Premiering this week we had Happy Endings, which I loved, and Suburgatory. I feel like ABC has a lock on the smartest Comedies on TV with their Wednesday Night lineup. Happy Endings continues to impress with their clever jokes and I felt like Suburgatory had a very good and smart episode. Throw Modern Family and The Middle in there and that makes for one very good Wednesday Night…Second place would have go to NBC's Thursday Night…and Third goes to CBS' Monday Night…I guess FOX has Tuesdays locked up. Basically I think each network has a lock on the Comedy for one night of the week….aside from CBS throwing The Big Bang Theory at you and dominating Thursday's 7 o'clock time spot.
If you're looking at the world of Reality then both Survivor and The Amazing Race have both been very good this season so far. This week I give the edge to Amazing Race based off of the double elimination that they had. Both shows are extremely exciting.
At this point I would like to apologize to my readers because I have been way behind on these Weekly Recaps. I meant to post them each and every Monday but that just hasn't been happening so there's my apology for that. I will try my hardest to see to it that both the Weekly Recap and My Cut List get posted on Monday Mornings for now on. I hope this hasn't stopped you from reading my articles and I will continue to deliver Recaps all Season long.
Here's My Cut List (9-29 thru 10-2)
I've decided that my first Cut Week will be in two weeks (October 10-16). That way I've given all the shows a month to establish themselves before I start eliminating them.
Drama
Ratings have been the killer for some of my favorites. Like I said before The Playboy Club has been cancelled and you can only expect it on this list with points generators for one more week. I really like CW's The Secret Circle but the networks ratings have completely killed it on the Cut List. Really if it wasn't for the ratings then both The Secret Circle and The Playboy Club (both are Top 5 in Entertainment Scores) would be towards the Top on the Cut List. Now the top Dramas have started to pull away from the field, with the multipier coming in as a factor this week. Revenge held the number one spot for the second consecutive week and Ringer felt the ratings the most on stayed on bottom of the list.

Comedy
Ratings didn't play as big of a factor when it comes to Comedies. The majority of the Top Five remained. The only show falling out of the Top Five was How I Met Your Mother, which also fell out of the Top Ten. Parks and Rec entered the Top Five as a result. Community had a huge jump thanks to down weeks from 2.5 Men and The Office. Other shows benefiting where Whitney and Raising Hope, who both entered the Top Ten after sitting just on the outside last week. Like I mentioned before HIMYM, 2.5 Men, and The Office all three had terrible falls after debuting in the Top Ten. Modern Family climbed from number four to number one this week and How To Be A Gentleman debuted at the very bottom of the list.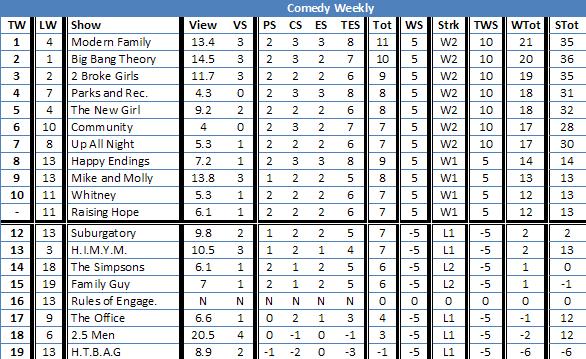 Reality
Ratings have not played a factor at all in these shows. The Amazing Race and Survivor: South Pacific have went back and forth in the first two weeks. The multiplier coming into play this week really helped The Amazing Race pull away in the early run of this season.

The Big Bang Theory Remains on Top of the Overall list but it is not pulling away from the field. This is a very close race with three shows (The Amazing Race, Modern Family, and 2 Broke Girls) all within a point of Big Bang, and don't count Revenge out either because it continues to rack up the points and it is only two points away from the lead.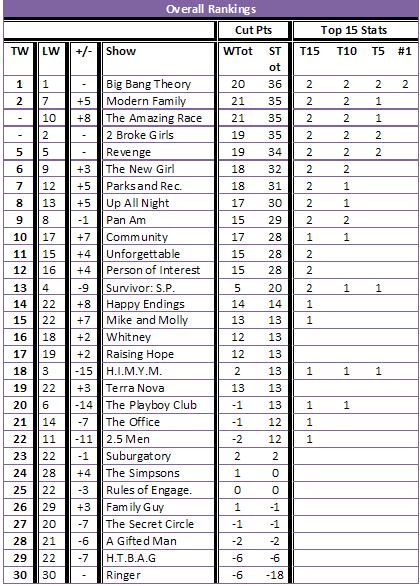 In the second week of the Cut List I am incorporating Quality Points (QP) to the Overall List. Basically for every point you go up or down from week to week the show receives/losses two points. If the show doesn't change positions then it receives no points. Shows will receive 5 points for being in the Top 15, 10 points for being in the Top 10, 15 points for being in the Top 5 and 20 points for being number one Overall Show. For Example if a show is Number one then it would receive at least 50 points, but it could receive more if it moved from a different position Quality Points are just for fun and don't affect the overall score.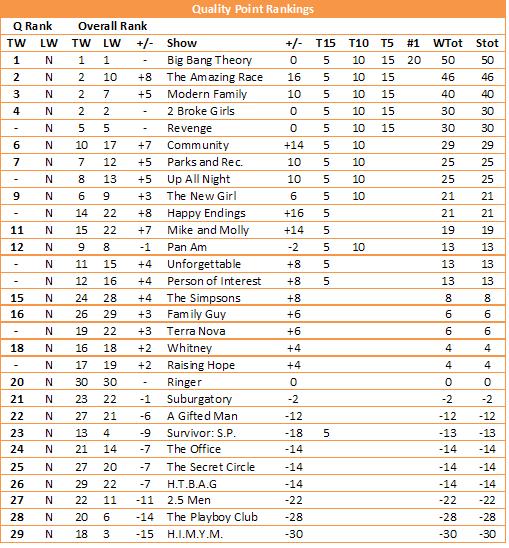 For A breakdown of the points scale see my first Cut List Here