Brad's Top Ten Films of 2017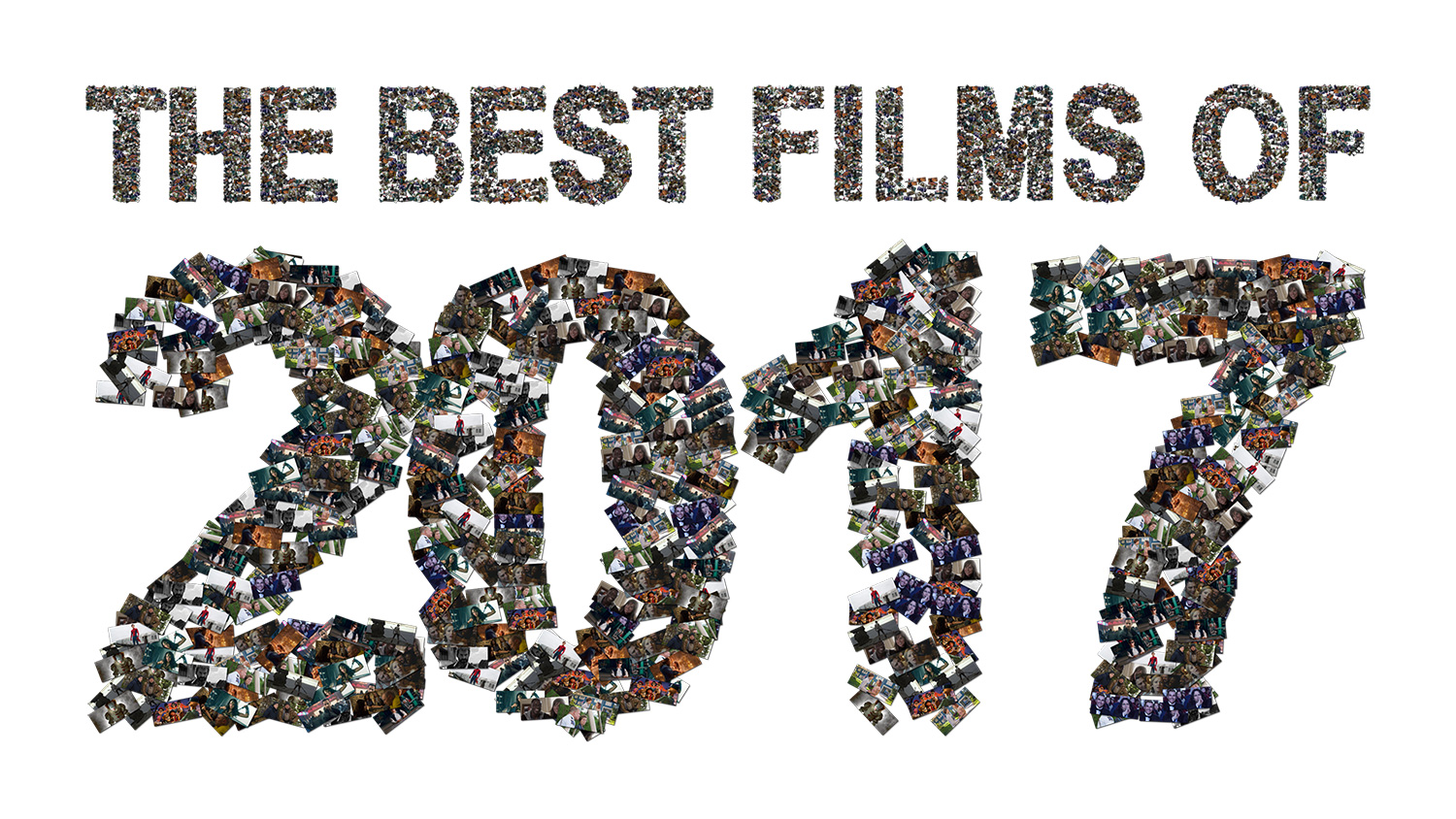 Wind River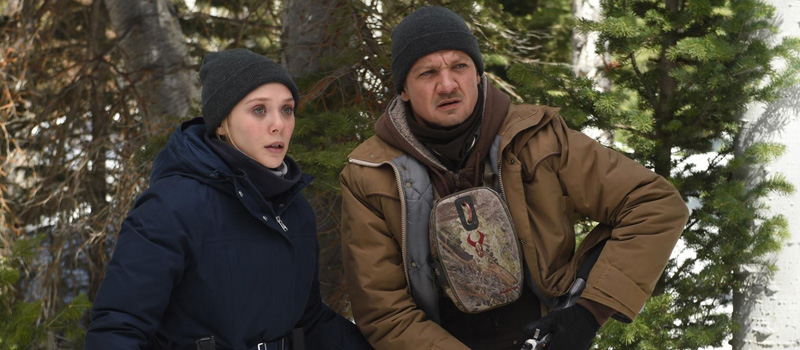 Despite having tripled ts $11 million budget domestically over its four month theatrical run, I still feel like Wind River flew under a lot of people's radar. Having already penned films such as Sicario and Hell or High Water, Taylor Sheridan returns with another masterful screenplay and his directorial debut with Wind River and does not disappoint. Led by fantastic performances by Elizabeth Olsen and Jeremy Renner especially, the film revolves around the mysterious death of a young girl on a Native American Reservation in the harsh winter and will leave the viewers speechless by its climactic final act.
Blade Runner 2049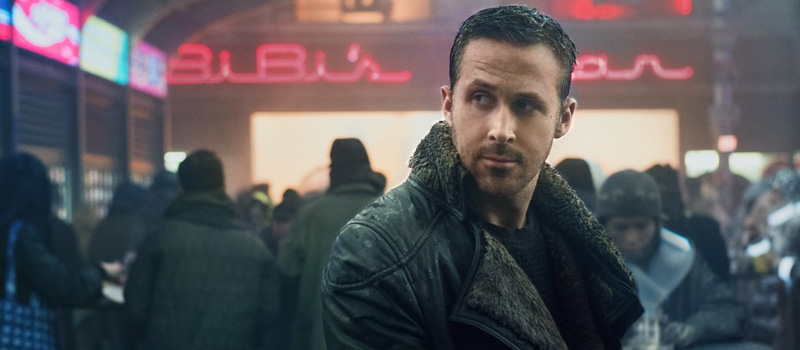 If you're looking for the most beautiful film of the year, look no further than Blade Runner 2049. Not to say he wasn't deserving before, but Roger Deakins certainly deserves the Academy Award for Best Cinematography this year after an astounding 13 past nominations and no wins (8 of those being in the last decade). Director Denis Villeneuve (Arrival) took the neo-noir world of Ridley Scott's 1982 cult classic, Blade Runner, and expanded it gracefully with his biggest film yet (and longest at 164 minutes). While the film might at times feel its length for some, it can be overlooked by its beauty and the incredibly gripping story led by Ryan Gosling's "K" as he investigates a secret kept buried for thirty years and learns even more about himself and replicants alike. Blade Runner 2049 didn't do as well as it should have at the box office, but neither did it's predecessor in 1982 before becoming a cult-classic. 2049 is the superior film in my opinion, but neither should be overlooked.
The Disaster Artist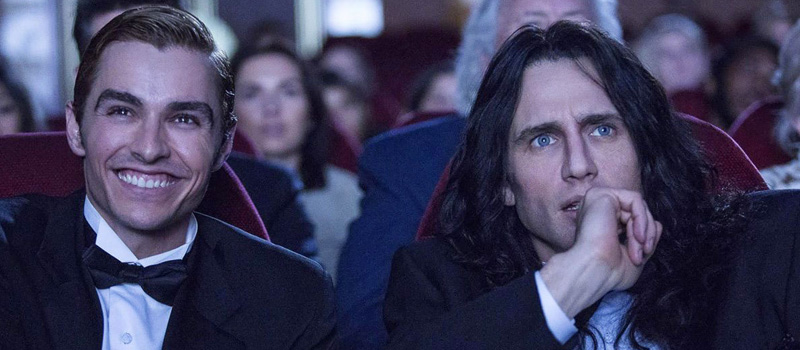 The Disaster Artist is adapted from a book of the same name written by Greg Sestero, describing his time as an actor on the set of 2003's The Room. Have you heard of it? If you haven't, all you need to know is it's widely regarded as the Citizen Kane of bad films. After not catching any breaks from Hollywood, actor Tommy Wiseau put on many caps to write, produce, direct and even star in what he believed to be a masterpiece – but reactions to its one-theater premiere were not what he expected. The Disaster Artist, on the other hand, is an endearing and often hilarious look at the lives of Greg and Tommy from their introduction through the making of The Room. James Franco directs and stars as Tommy (much like Tommy did for The Room) and encapsulates Wiseau brilliantly, capturing all of mannerisms and quirky dialogue and speech patterns. The chemistry between he and Greg is very apparent on screen as well, much to the great casting of his brother Dave Franco in the role. Though it's not required to see The Room beforehand, I highly recommend it not only for how hilariously bad it truly is, but to grasp the full appreciation of such a wonderful film that is The Disaster Artist.
Logan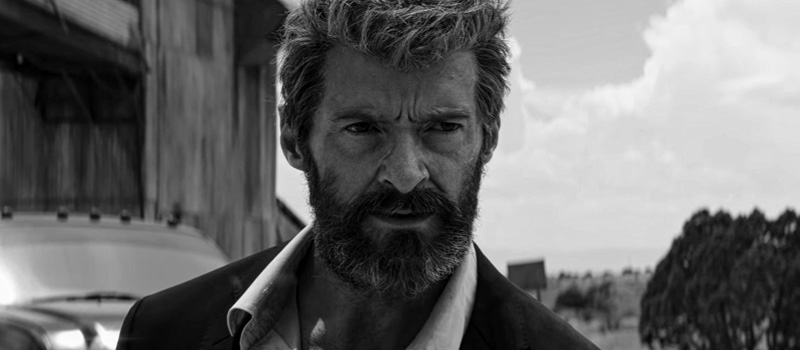 After seventeen years and eight X-Men films (nine, if you include Deadpool), the fans of the franchise finally get the Wolverine film they deserve – an R-rated, no holds barred, action-packed bloodbath of a film. This is James Mangold's second straight Wolverine film, and in my opinion, the best addition to the franchise to date. Hugh Jackman, of course, reprises his role as Logan/Wolverine for possibly the very last time and gives everything he has – and it's incredible watching him do so. We find Logan old in his age making just enough money to get by as he is secretly taking care of a mentally-deteriorating Charles Xavier (Patrick Stewart). He's presented with an opportunity for a lot of cash fast to escort a child named Laura (Dafne Keen) across the country to safety. It's gripping. It's violent. It's everything I wanted in a Wolverine film.  (Review)
Lady Bird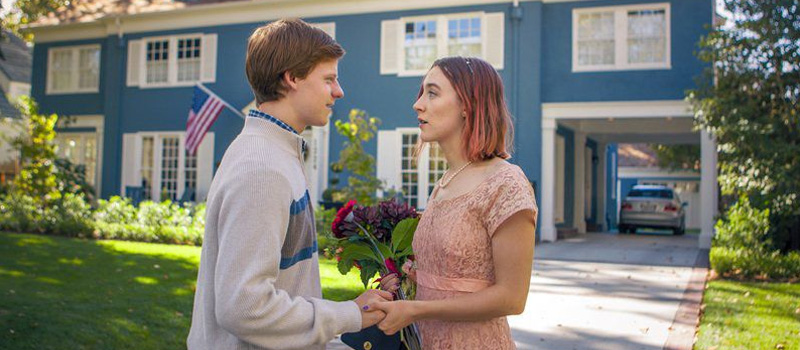 Lady Bird is one of those films that pop-up out of nowhere and resonates with the viewer for quite some time. I was pleased after having seen it nearly two weeks ago, but recently I've been thinking more and more about the film and what I liked about it and have a lingering desire to see it again. Greta Gerwig is masterful behind the screenplay and camera in her debut and succeeds in making every line and every moment of this film feel so authentically real. Lori Metcalf and Saoirse Ronan give incredible performances and it should be of no surprise when both of them will likely be recognized during the awards circuit this year. Every interaction between the Metcalf's overbearing mother and Ronan's free-spirit, desperate-to-get-away daughter has the viewer sympathizing with both sides in this coming of age tale of Lady Bird and it's a film that should not be overlooked.