Brad's Top 10 Films of 2018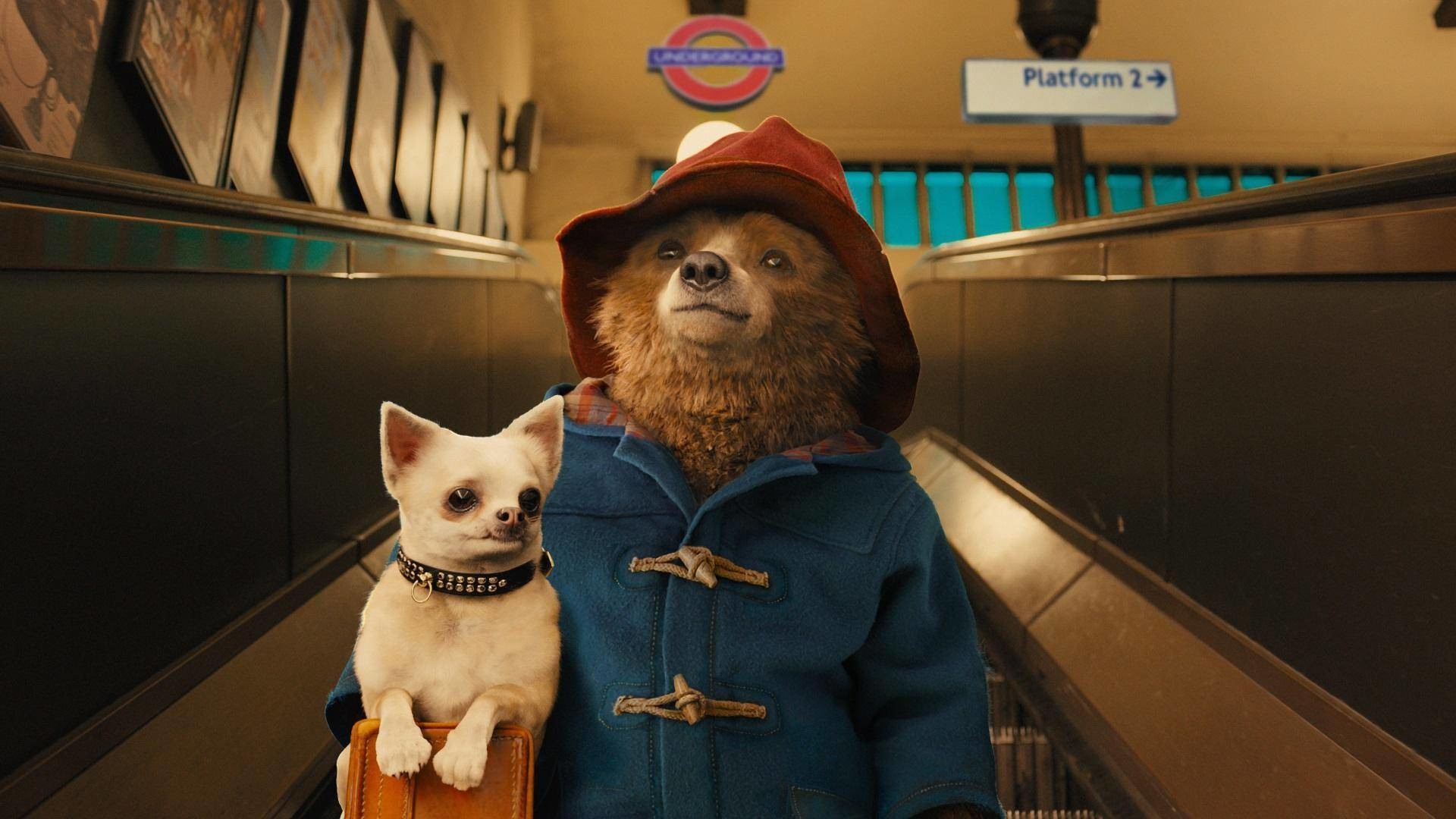 2018 was a hell of a year in cinema. If you've been following me here on ReviewSTL or simply just popped in from time to time, I sincerely appreciate you reading my reviews (52 this year!) and I hope you find the same enjoyment that I found in the list I've made below!
Much like my 2017 Top Ten, you'll find in this list below that these aren't necessarily the critically-acclaimed best films of the year, but merely ones I'd deem as my favorites of the year – ones that stuck with me for days, months, and almost even a year (see #2). You'll find that two of my honorable mentions will likely share Best Picture nominations at the Oscars this year, while another is as art-house as it gets. Of course, this list doesn't come without a toll – I simply haven't seen everything. At this time last year, I still hadn't seen last year's Best Picture winner, The Shape of Water, which would have 100% been on my list.
Find out what I came up with for 2018 below! Agree? Disagree? What are your favorites for the year?
Honorable Mentions:
Love, Simon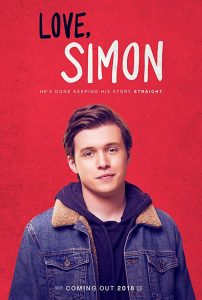 Love Simon was one of a few huge surprises for me this year. I went in expecting just another typical teenage melodrama adapted from just another young adult novel but couldn't have been more wrong. It turned out to have quite a bit of substance to it and felt as if the late John Hughes had risen from the dead to direct another classic coming-of-age tale dealing with the modern social pressures of high school and young adulthood. I couldn't have left the theater any happier that night. (Review)
Isle of Dogs
Wes Anderson's Isle of Dogs was such a treat. After dabbling in stop-motion animation with the 2009 adaptation of Roald Dahl's The Fantastic Mr. Fox, Anderson ventured back into the genre with his very own tale about a dystopian Japan banishing all dogs to their own island after the emergence of the dreaded dog flu threatened its citizens. But such a law wouldn't stop a boy named Atari from orchestrating a rescue mission for his best furry friend. With an all-star cast consisting of Bryan Cranston, Edward Norton, Bill Murray, Jeff Goldblum, (as well as many many others) and combined with Anderson's quirky humor and eccentric style and storytelling – Isle of Dogs is a unique film amongst the animated stylings that dominate the industry today and it shouldn't be overlooked.
A Star is Born
Bradley Cooper, who's already a four-time Oscar nominee in front of the camera, has done something remarkable with A Star is Born. Not only does he deliver one of his finest performances to date as the lead in this film, but he co-wrote, directed, and produced this adaptation as well – and he did so flawlessly, Supplementing his performance is the one Lady Gaga in her very first leading role and she looked like a natural. Jackson and Ally's chemistry felt natural and together they take the viewer on an incredibly emotional journey through their life, career, and music. It's been months since I've seen it, but I still listen to the smash hit 'Shallow' at least once a week and fully expect it to win Original Song come February. In addition, you can't go wrong with Sam Elliott in your film, and I think to this day – 2018's most emotional scene (for me, at least) involves Mr. Elliott in this film. Hoping to see him get a nod at the Oscars as well.
A Quiet Place
Aside from A Quiet Place just simply being a badass movie, John Krasinski may have surprised me more this year than Bradley Cooper did. Although he's known primarily for his portrayal as Jim Halpert from The Office, Krasinski has been dabbling in films for several years, but to me, 2018 will be remembered as the year where he became a high profile star. Also performing the trifecta of writing, directing and leading in this film, Krasinski knocked it out of the park with this one. It was a risky endeavor in tackling a film in which the plot revolves around being as quiet as possible in order to survive, but he, Emily Blunt, and the child actors (one of which was actually deaf in real life) pull it off effortlessly for one thrill ride of a movie. Watch this one with the lights out and in…a quiet place. (Review)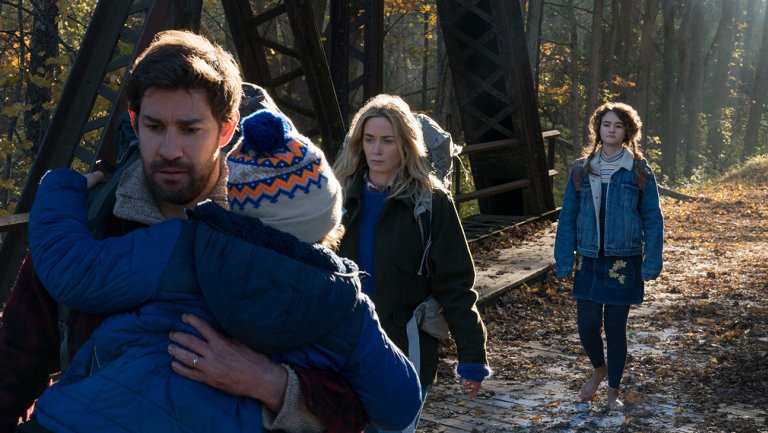 The Favourite
I had no idea I'd be including this movie on my list when going to see it initially. The buzz was good and I've liked Emma Stone in nearly everything I've seen her in, as I have with Rachel Weisz and Olivia Colman, so I figured why the hell not? I wasn't disappointed. The story is rather simple, two women (Stone & Weisz) are competing for the Queen's favor in an early 18th-century rule. It might not sound too compelling when I describe it that way, but combined with director Yorgos Lanthimos' vision and artistic flair, I was fascinated throughout the film's entirety. This was my first Lanthimos film, and I'm certain it won't be my last.
Top 10
Black Panther
There's a reason Black Panther is the highest grossing movie domestically in 2018, even over Infinity War. It's that damn good. After his introduction to the MCU in Captain America: Civil War, fans were clamoring for a full night's stay in the hidden city of Wakanda, and this year we finally got it…and we kept going back for more. Disney/Marvel did everything right with this movie and streamlined an African-American superhero to superstardom. Under the direction of Ryan Coogler, who's yet to disappoint in his three major directorial outings, we get killer performances from Chadwick Boseman & Michael B. Jordan as they fight for the Wakandan throne, and not to mention a trio of badass women portrayed by Lupita Nyong'o, Danai Gurira and Letitia Wright. Did I mention an outstanding soundtrack? Black Panther shook the world and deservingly so. Not only is it in my top 10 for 2018, it's right up there near the top of my MCU films as well. (Review)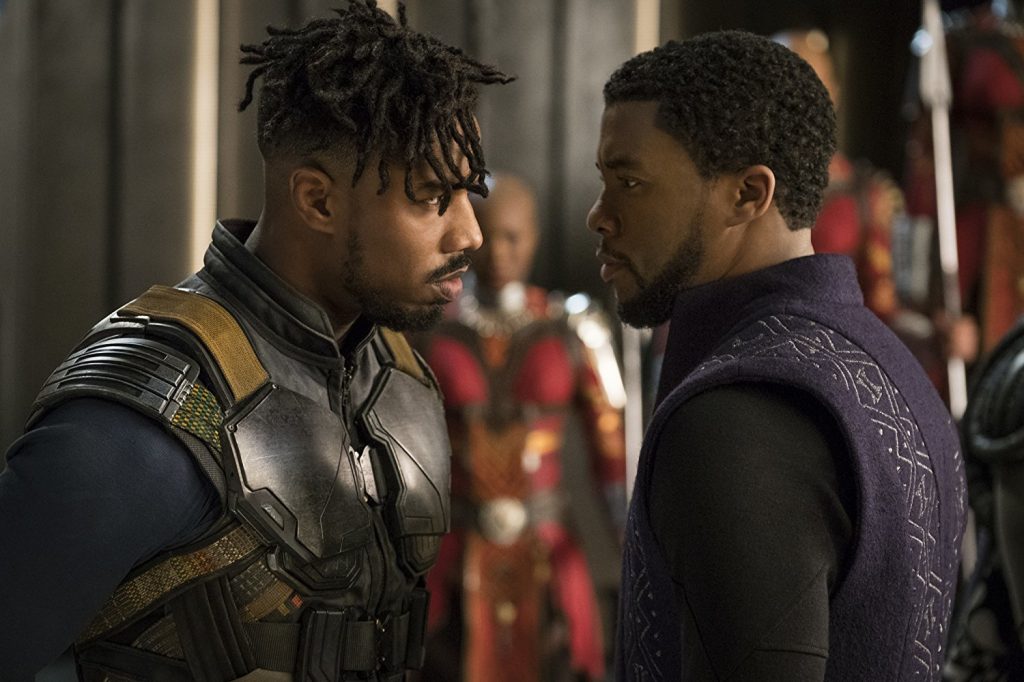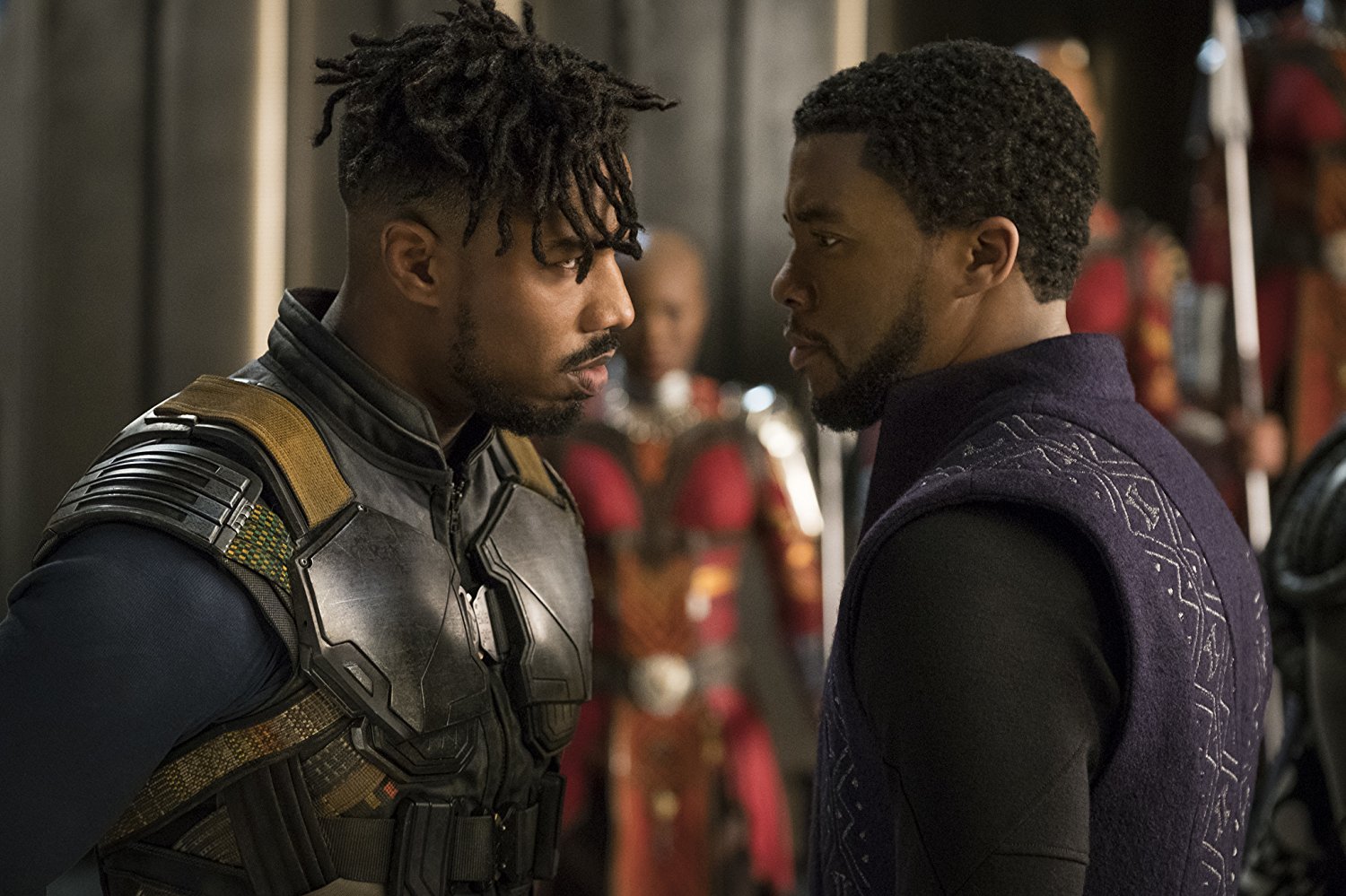 Hereditary
The final scene of this movie still haunts me. The bells. The chanting. I'm not spoiling anything – when you get there, you'll be in such disarray, you won't even think for a second about me having mentioned it. Hereditary is probably my favorite horror movie in a long, long time. While this year's Halloween hit all the nostalgia feels from that slasher genre I grew up watching, Hereditary did something different. It made me feel genuinely spooked. Toni Collette gives a remarkable performance as a mother grieving her own mother's death, but learning more about her in the process as oddities and tragedies start working their way into her and her family's lives. No movie has had me tense up to the point of not being able to move like Hereditary. The imagery is haunting. Sometimes you'll wonder why certain shots are as long as they are – then out of the corner of your eye, you'll see something that's been there the whole time and shivers will run down your spine. It's incredibly haunting and there was no way it wasn't making this list. (Review)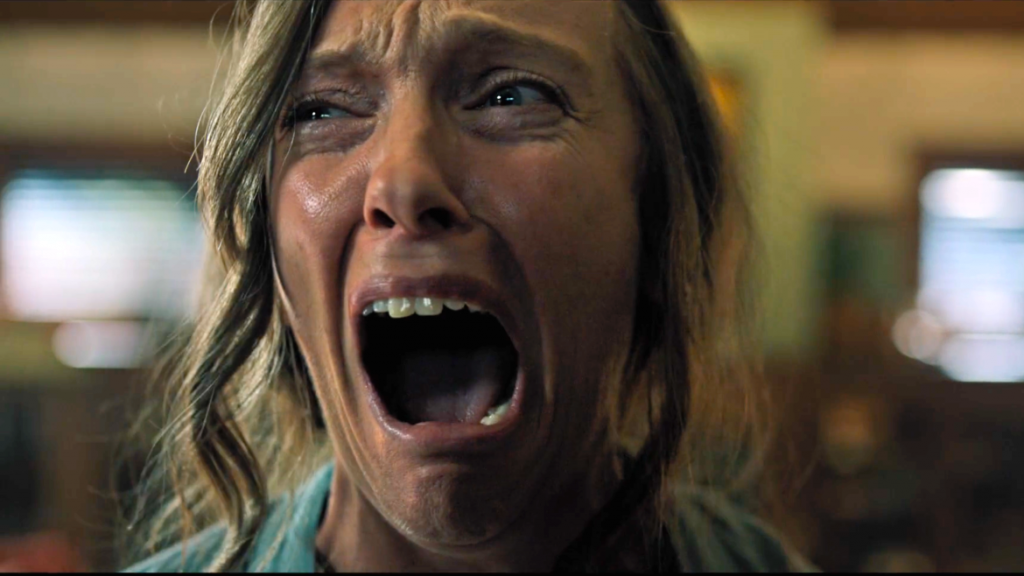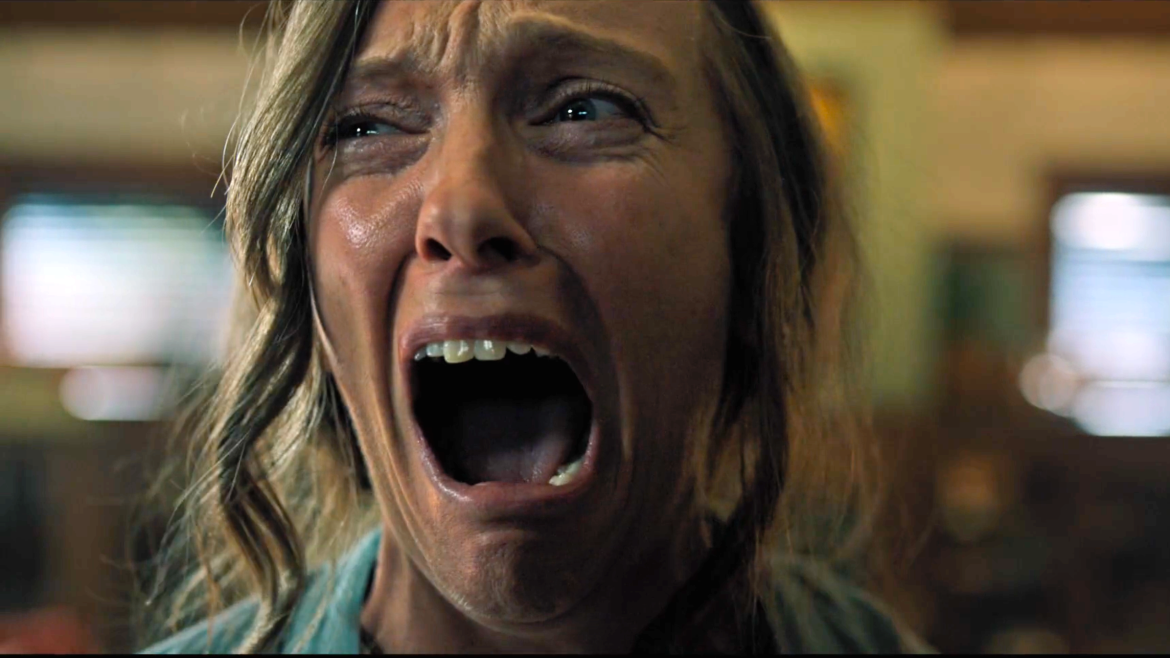 The Incredibles 2
It took fourteen years, but we finally have a sequel to what I consider one of the best superhero movies around, Brad Bird's The Incredibles. While the wait was too long, it didn't stop The Incredibles 2 from being welcomed and being anything short of a worthy follow-up. Brad Bird is fantastic in taking today's issues and incorporating them masterfully into a direct continuation of its predecessor (yes, it literally begins right where the original film left off). From figuring out common-core math, to high school relationships, to stay at home dads, and superhero mothers in power, and even tacking the ongoing issue of media bias and influence – the film felt so incredibly real. Paired with its crisp animation and its remarkable action scenes, The Incredibles 2 was an absolute blast and I couldn't have been more thrilled to finally have it. (Review)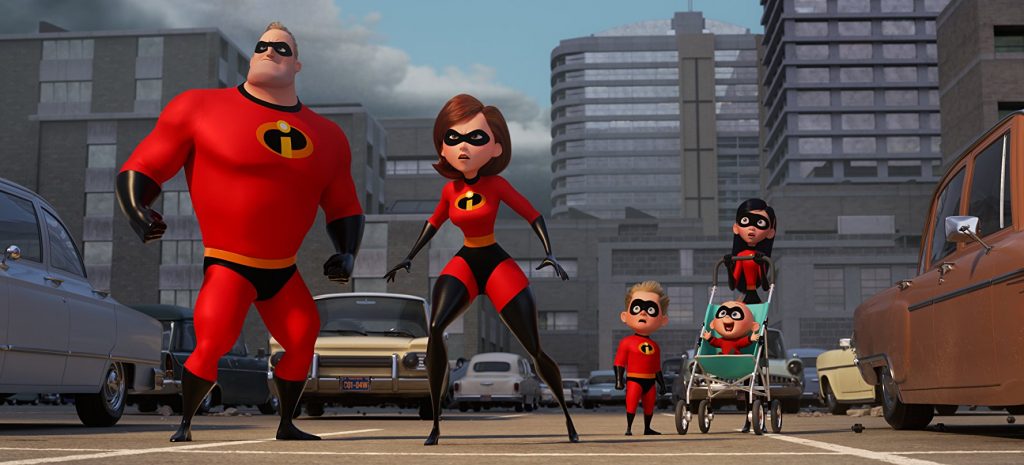 Avengers: Infinity War
Ten years and eighteen films of build up led to this colossal battle to save the universe. Marvel's Avengers and the Guardians of the Galaxy meet up for the very first time to take on the universe's ultimate baddy, Thanos, who's been referenced and made brief appearances throughout the films. Bringing together the Avengers in 2012 was massive at the time. In Infinity War, The Russo Brothers bring together nearly EVERYBODY (miss you, Hawkeye xoxo) and by some miracle, manage to do it cohesively. The entire film is a spectacle, as it should be after 18 films of a build up, and is sure to leave the viewers mouth agape by the time that it ends. It raked in an astounding two billion dollars worldwide. Two. Billion. Dollars. I can't even imagine what next year's follow-up, Avengers: Endgame is going to do, especially with the enormous cliffhanger ending Infinity War left us all with. (Review)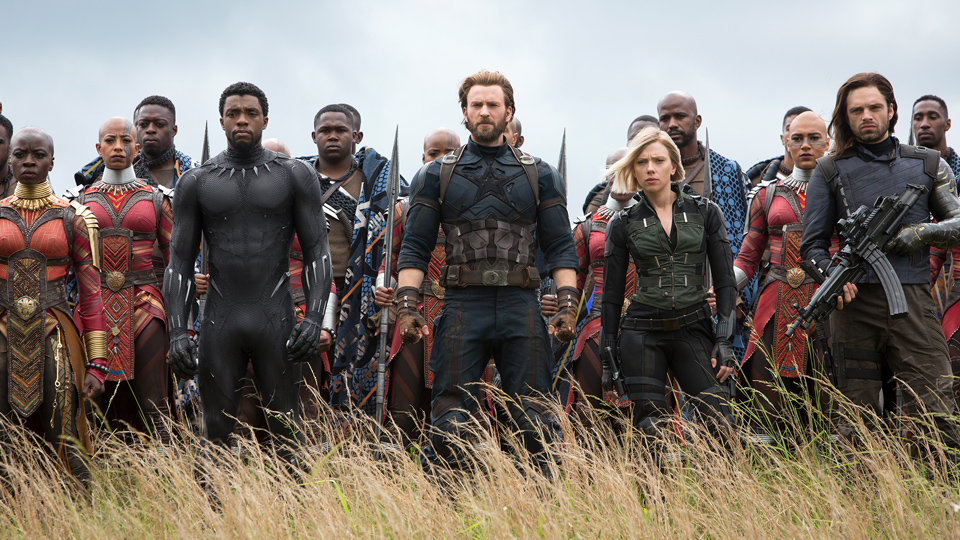 Into The Spiderverse
As I said in my review, the era of Miles Morales is upon us, and what a fantastic film to introduce him to the big screen in with Into the Spiderverse. A vibrant, cross-dimensional film consisting of multiple versions of Spider-Man allows it to have something for everyone. There's a 30-something Peter Parker. There's an older black & white Spider-Man Noir. The immensely adored Spider-Gwen makes her first big screen appearance, as well as a Japanese anime-inspired Peni Parker. Let us not forget Spider-Ham (voiced brilliantly by John Mulaney). But of course the film follows Miles, who's of African-American and Latino descent. Into the Spiderverse is entertaining through and through. As it cements Miles into the role of Spider-Man, it also finds the time to make fun of itself and provide something for everyone. You simply can't watch this movie and not find something entertaining about it. In addition to the stunning visuals and immersive action beats, Spiderverse probably has one of the best soundtracks of the year. After this film, I'm so looking forward to seeing what else Sony has in store with their Spider-Men and Spider-Women.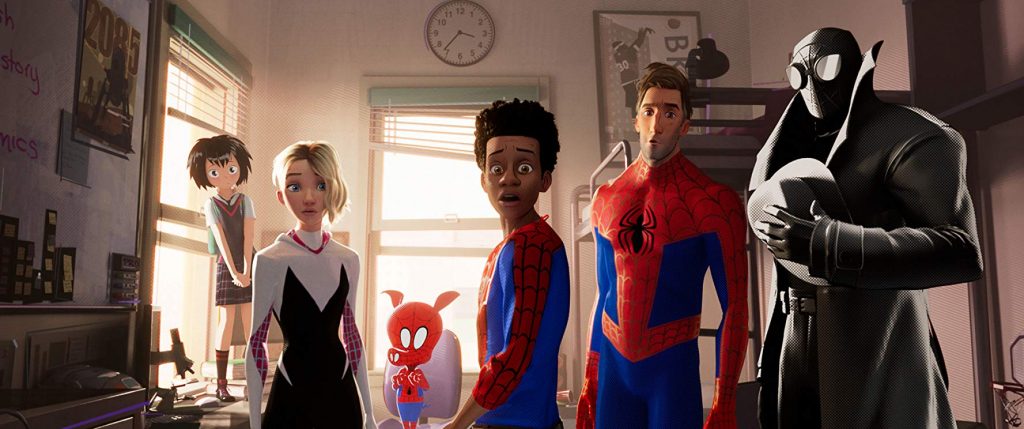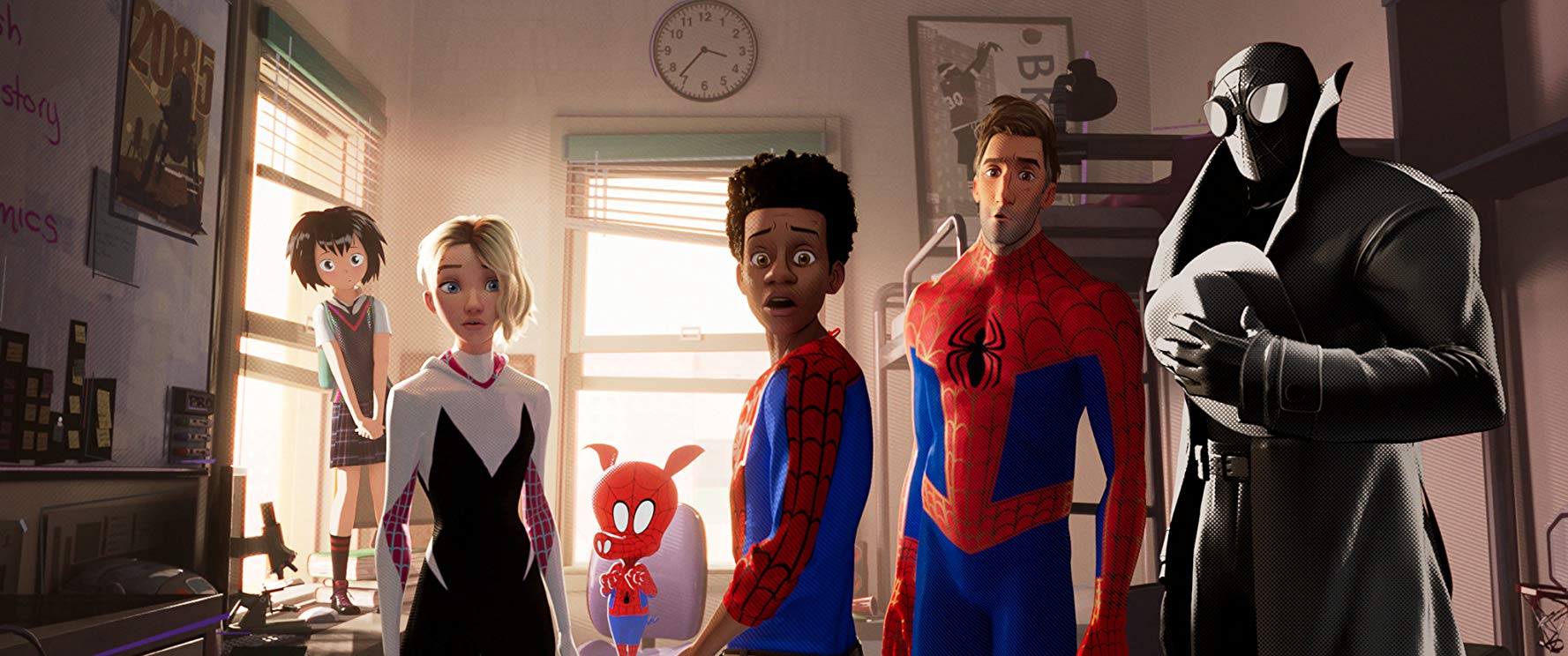 BlacKkKlansman
BlacKkKlansman is a masterful "Spike Lee Joint" in which we follow the true story of Ron Stallworth, the first African-American police officer of Colorado Springs who decides he's going to take it upon himself to infiltrate and expose the Ku Klux Klan. While Ron (John David Washington) initiates and handles the phone communications, Adam Driver's Flip provides the physical undercover presence in the KKK and the viewers are in for a hell of a show. Adam Driver has been nothing short of brilliant in everything I've caught him in and he continues to be as such here. Though the film is set in the 70s, Spike Lee still manages to make it feel contemporary and all too familiar with certain scenes and dialogue chosen. Not to mention the montage of real-life footage from just last year as a visceral reminder that there is still so much hate in this world today. The feeling I had when I left the theater was one in which I will not forget for quite some time.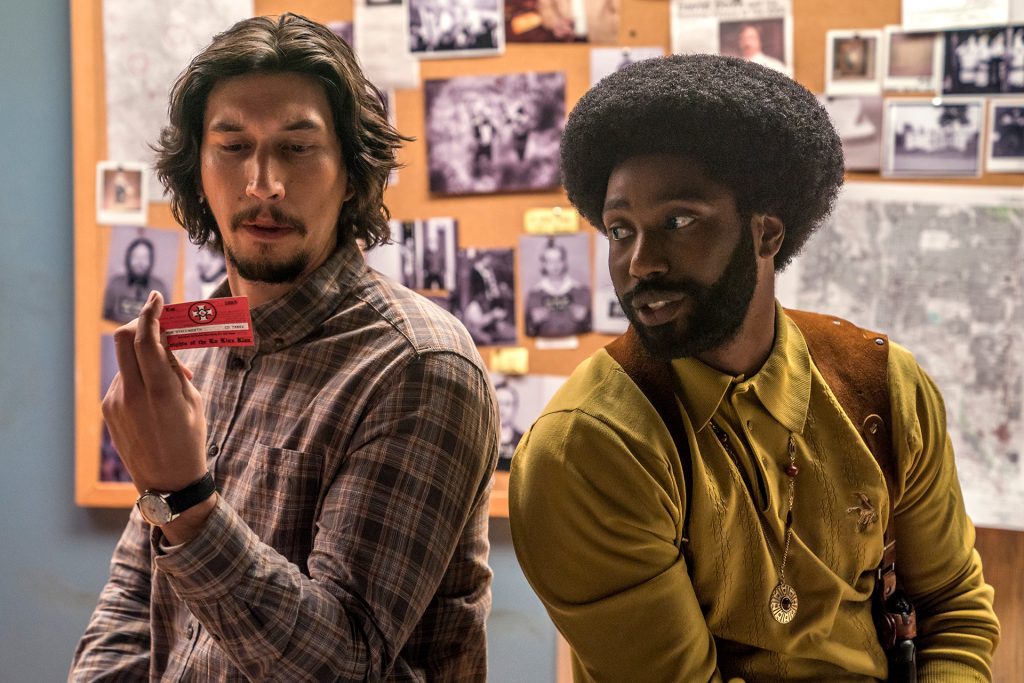 Won't You Be My Neighbor
How incredible of a man was Fred Rogers? Won't You Be My Neighbor? dives deep into the Mister Rogers' life and how his thirty-three years on television influences millions of people. On Mister Rogers' Neighborhood, Mr. Rogers would tackle subject matter that no other children's programming would tackle, and he would do so in such a loving and understandable way. His passion for educating children and spreading genuine love for one another was unwavering. In a time in which toxicity is rampant in a world run by social media, we need more people like Fred Rogers to spread genuine love, and I hope this film finds its place in inspiring others to do so as well. (Review)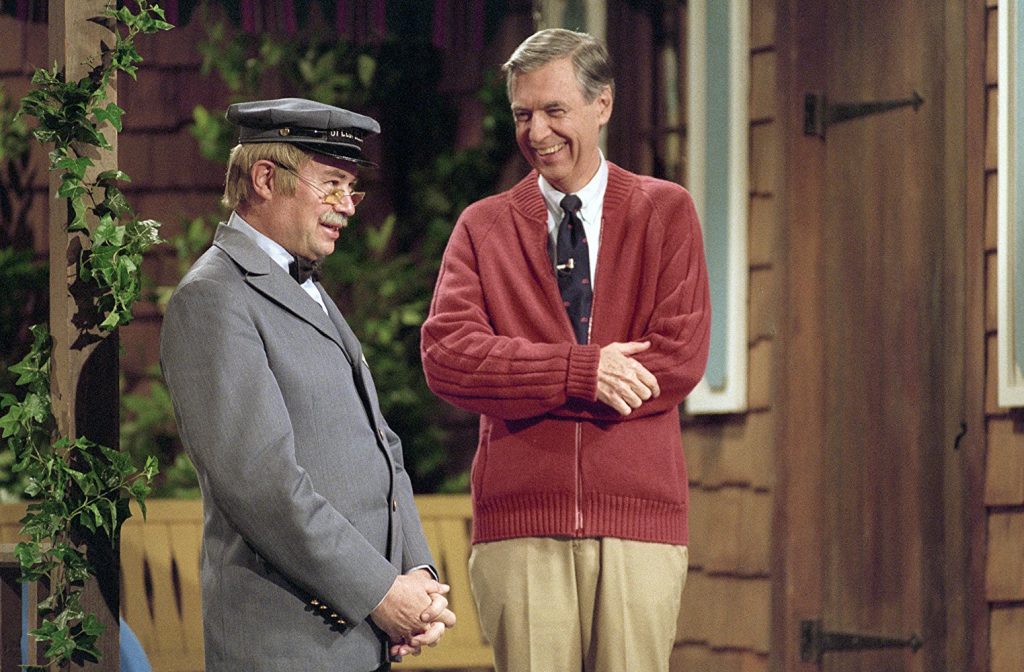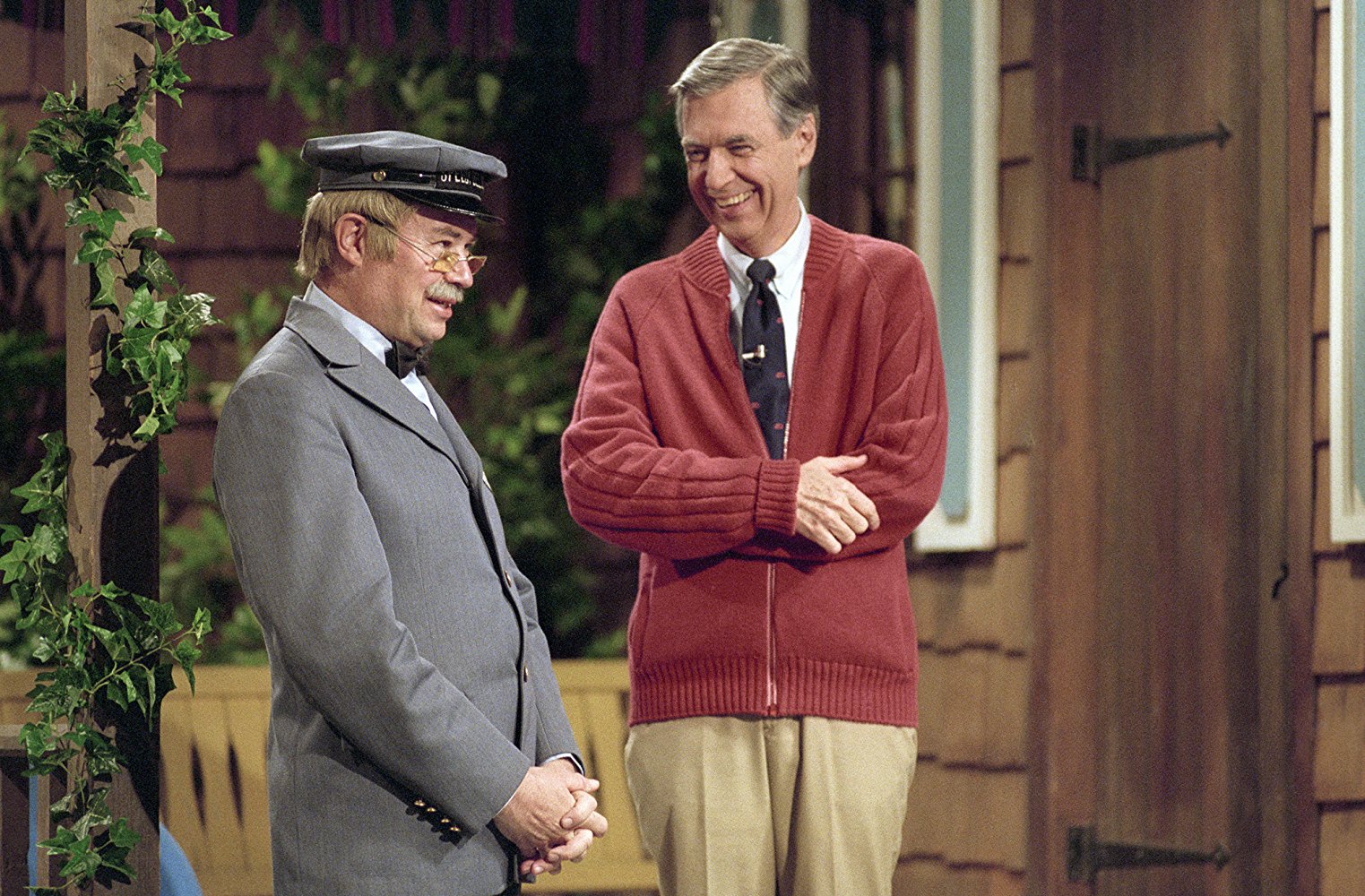 Annihilation
In Alex Garland's Annihilation, Natalie Portman leads an ensemble of female scientists into a giant ever-growing bubble known as "The Shimmer" where things get incredibly unsettling. Many scientists have gone in, but only one has ever returned – Portman's husband (the always great Oscar Isaac). He'd been missing for a year and even assumed dead, but when he returned, he wasn't quite himself. This pushes Portman's character, Lena, to venture into the unknown and figure out what happened and possibly how to restore him. The inside of The Shimmer is eerily beautiful. Something within The Shimmer has mutated the genetic codes of both the creatures and the plant life alike and it creates quite a remarkable canvas for the eyes – some of the best cinematography of the year, despite how unsettling some of it is. I mean, how will I ever forget that scene with the bear? I'm shuttering just thinking about it. (Review)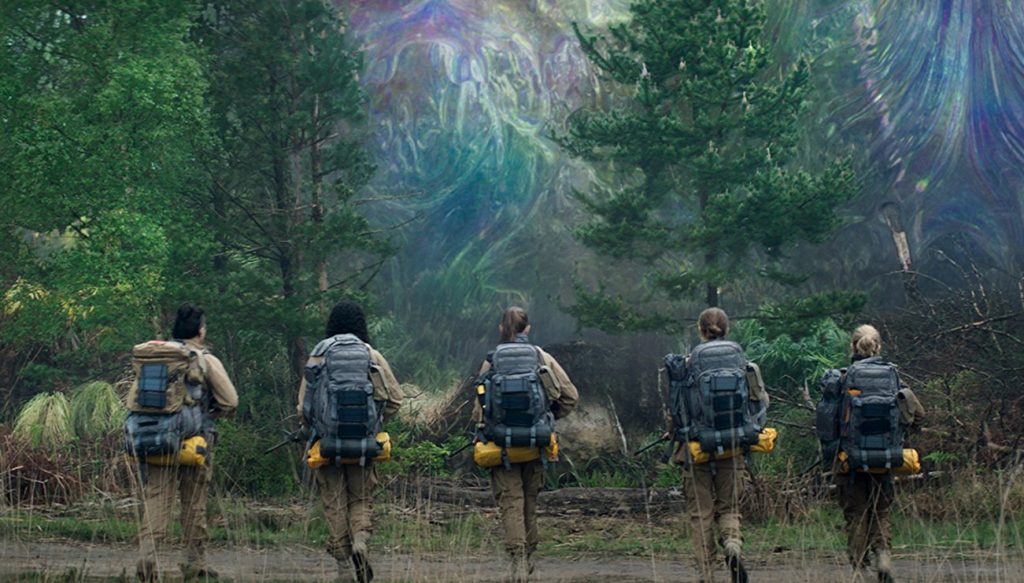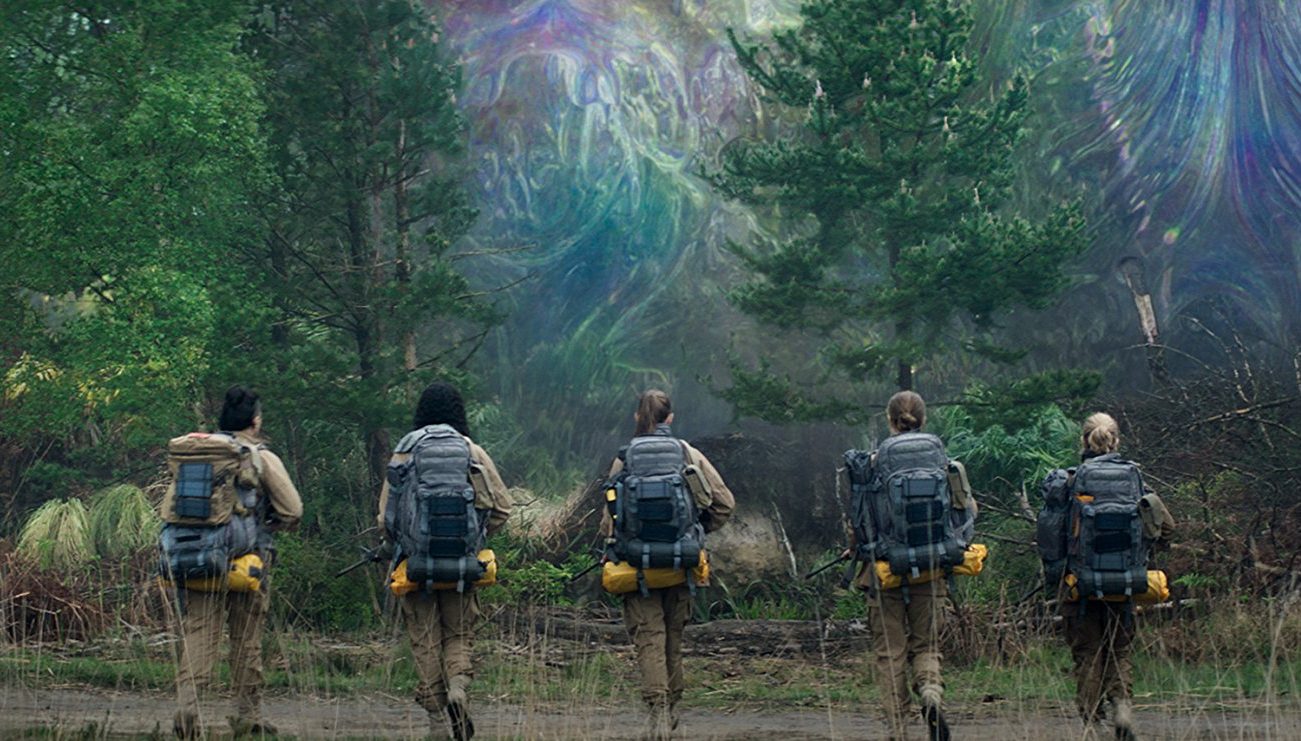 Paddington 2
Never in a million years would I ever have thought I'd have loved the Paddington movies at age 31. They just seemed like something fun for the kids (which, of course, they are), but when I sat down to watch the first film the night or two before my Paddington 2 screening, little did I know I would be incredibly excited for the second. Both films are incredibly delightful, and I would wager it's near impossible to watch either of them without a smile on your face. Paddington 2 takes what's established in the first film and just rolls with another endearing adventure across London with several callbacks to the first film and a remarkable performance by Hugh Grant as the aging actor Phoenix Buchanon who's trying his darndest to stay relevant. After finding himself in a bit of a pickle with the law, Paddington goes to the pokey for the second act of the film where he meets and even more entertaining Brendan Gleeson as the feared head chef. Everything about this film was incredibly charming and that's why it's still rocking 100% on Rotten Tomatoes after over two hundred reviews a year later. One of my favorite quotes from this year in cinema comes from Paddington 2, and it's "If you're kind and polite, the world will be right." Preach, Paddington. Preach. (Review)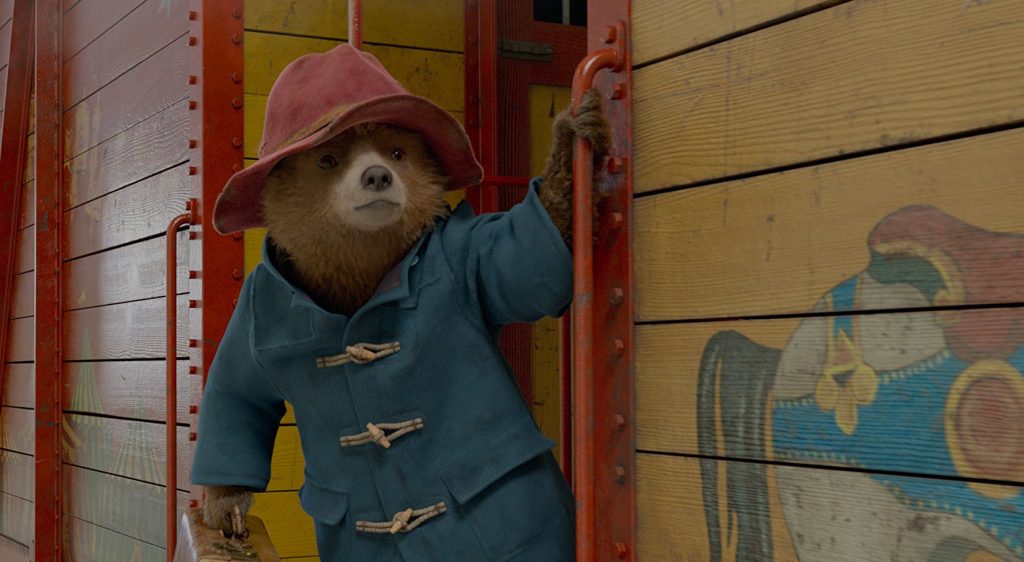 Ready Player One
I saw this Ready Player One three times in theaters. Three times! Why? It's. So. Much. Fun. Adapted from the 2011 Ernest Cline book, legendary director Steven Spielberg gave us something truly remarkable with Ready Player One. From the very first beat of Van Halen's "Jump" during the opening sequence of this movie, I get locked and loaded for a hell of a ride. We follow Wade Watts (Tye Sheridan) who is one of thousands of players who login daily to the virtual reality world known as the Oasis hunting for an easter egg left by its creator before he passed away. Whoever finds this egg inherits billions of dollars and full controlling stake of the Oasis. Within the virtual world, people can be anything they want, which allows the film to throw in hundreds upon hundreds of pop culture references throughout it. One of the biggest complaints about the book was the level of detail in which pop culture was referenced, but you'll find that those cameos and such translate much better on screen when all you have to do is see them. I mean, just off of the top of my head, there's Batman, Overwatch, Halo, Borderlands, Chucky, The Delorean, The Iron Giant, Minecraft, and the list goes on and on. I see something new every time I watch it, and I couldn't be more thrilled. In fact, I think I may even watch it again tonight. (Review)