Movie Review: 'Spider-Man: Into the Spider-Verse' Starring Shameik Moore, Hailee Steinfeld, Jake Johnson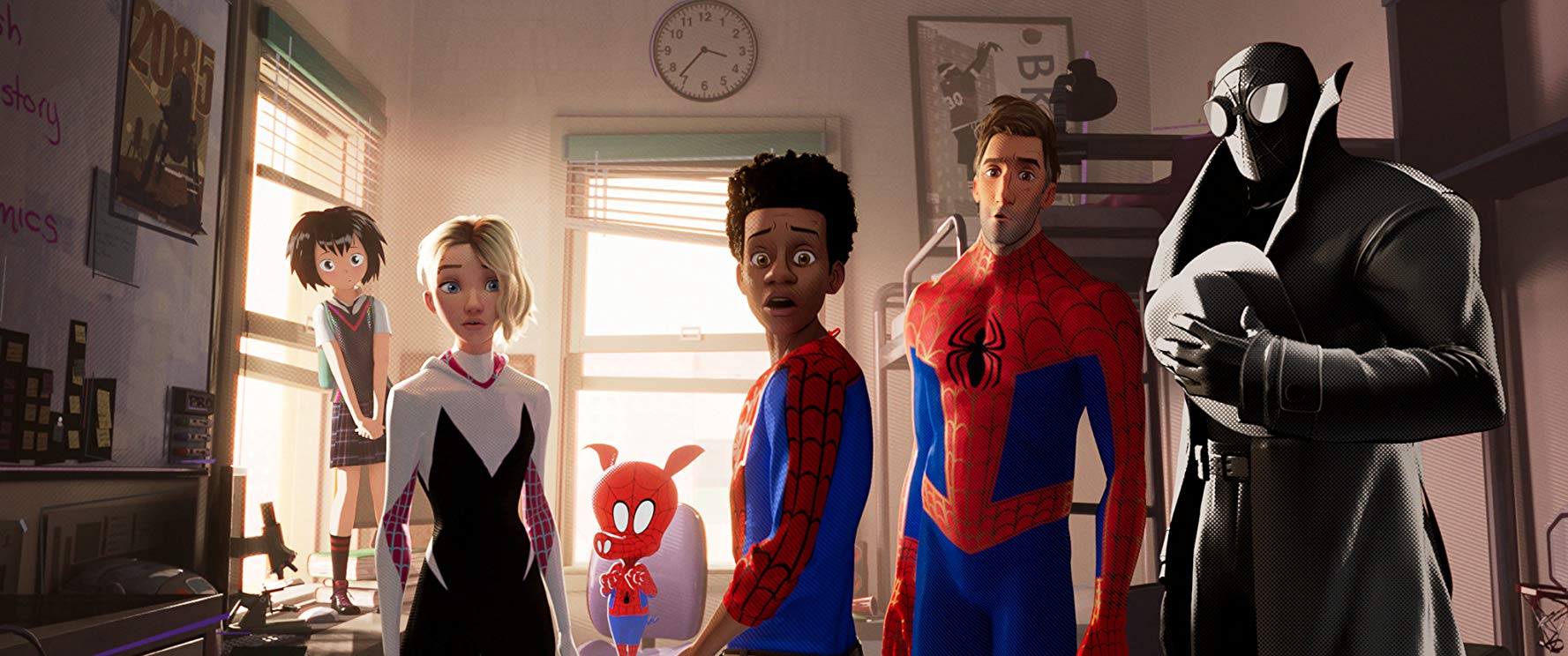 Move over, Peter Parker – with Spider-Man: Into the Spider-Verse, a new era of Miles Morales as Spider-Man has begun.
Miles was introduced to the comic world in 2011 as a young teenager of African-American and Latino descent who takes over as Spider-Man after death befalls Peter. He's become widely appreciated and has since gone from guest starring to leading Disney XD's animated series Ultimate Spider-Man, a major character in Insomniac's Spider-Man for the Playstation 4, and even subtly hinted at as Donald Glover's nephew in last years blockbuster Spider-Man: Homecoming.
Miles is here, and we couldn't be more ready for him.
In Spider-Verse, we follow Miles (voiced by Shameik Moore) on a wild ride through Brooklyn as he adapts to his newfound abilities while trying to maintain a normal teenage life. While it does mirror that of Peter's origin story, the animation style, soundtrack, and supporting characters make it feel incredibly fresh.
After a wormhole is created by an elephant-sized Kingpin (Liev Schreiber), five other Spider based heroes show up from alternate dimensions. The film becomes a race against time to save the world and show Miles the ropes before they and everything they know disappears for good.
There's a new Peter Parker/Spider-Man (Jake Johnson) who's out of shape and not the typical Spidey we're used to seeing. My friend and I had major concerns about this portrayal from the previews, but the doubt was settled near immediately when we were introduced to him. There's Spider-Gwen (Hailee Steinfeld) who's more relatable to Miles in age and having someone to depend on. These two are probably the most fleshed out of the new Spideys, and rightfully so  because the film doesn't hold back in getting the most out of characters such as a 2D pig named Spider-Ham (voiced by John Mulaney), a black & white Spider-Man Noir (Nicolas Cage), and an anime inspired Peni Parker with a mech called SP//dr (Kimiko Glenn).
Directors Bob Persichetti, Peter Ramsey, and Rodney Rothman are very aware of the absurdity of some elements of this film, but they embrace it and make it something truly special. The character model for Kingpin is for all intents and purposes, completely ridiculous, but in the zany multi-dimensional world they create, it works. They even make this movie feel like a comic book on-screen with character panels and constant use of sound effects transcribed as words (see: "thwip"). They even have a brilliant sequence for origin stories for all of our Spider heroes that never gets old. Make sure you stay after the credits for the very best one (with a cameo voice by Oscar Isaac too!)
At two hours in length, it is long for an animated film but it never really feels it. In a world where Pixar animation is the new normal, the change in animation here is so refreshingly alluring and should keep the viewers entertained throughout its entirety. The self awareness that Into the Spider-Verse carries regarding previous films and mediums is uncanny and will provide quite a few smiles and laughs along the way too.
A