Theatre Review: Incredible Production of 'Les Misérables' Wows Fabulous Fox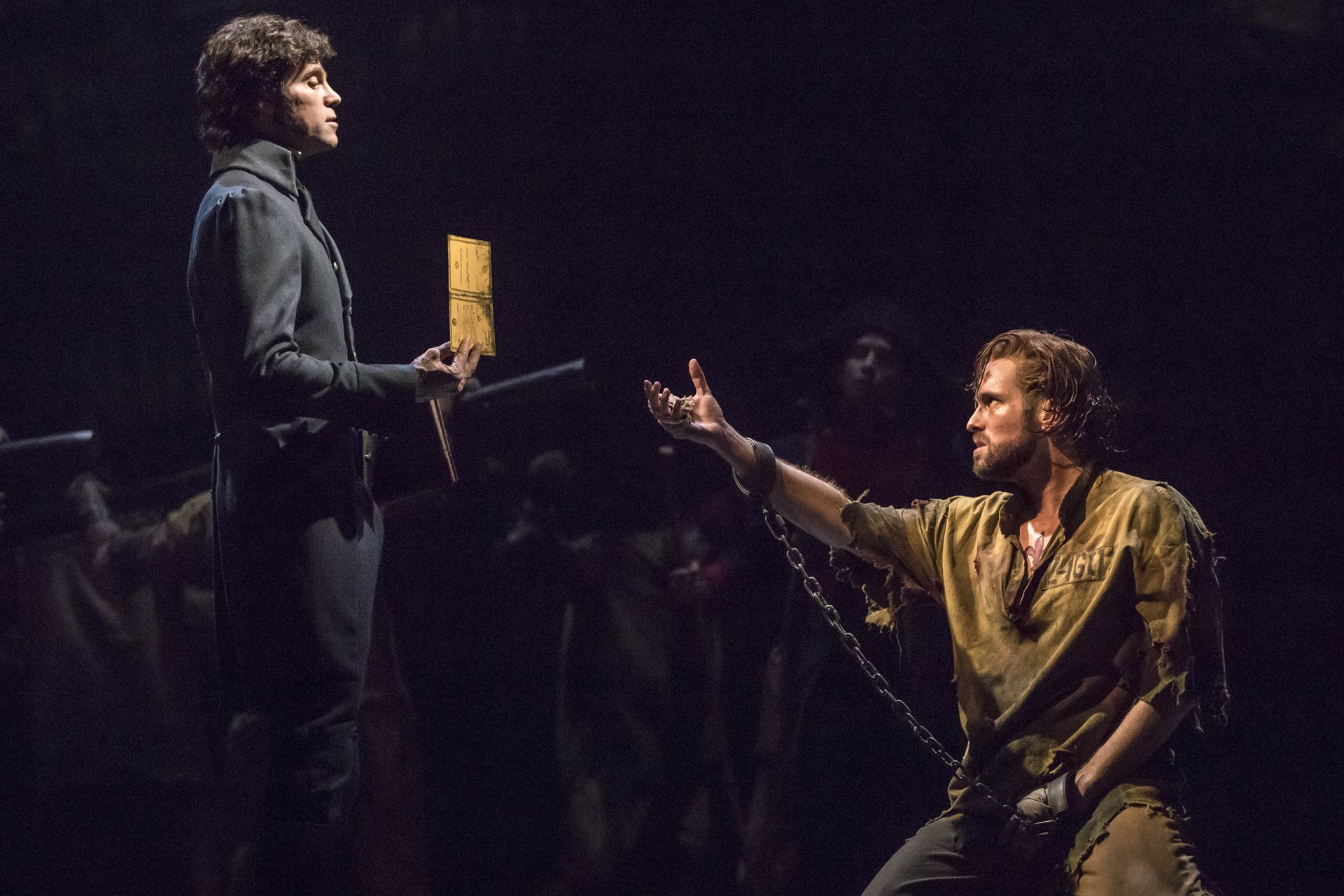 After two-and-a-half-years on Broadway, Cameron Mackintosh's new production of Les Misérables has made its way to The Fabulous Fox Theatre on tour. The Tony Award-winning show has never been better, with a tremendous cast and incredible new staging. You've never seen Les Miz like this, and you won't want to miss it!
The beloved musical, based on Victor Hugo's 1862 novel, tells the story of Jean Valjean's (NICK CARTELL) redemption from prisoner 24601 to the mayor of a town in France. A game of cat-and-mouse ensues between Valjean and police inspector Javert (JOSH DAVIS), who wants nothing more than to uphold the law and track down the former after breaking his parole. Along the way, Valjean meets Fantine (MARY KATE MOORE) – one of his dying factory workers – who he feels he has betrayed. He vows to find her daughter Cosette (JILLIAN BUTLER) and protect her as his own, eventually moving to Paris where the poor are starting a revolution. Valjean struggles with hiding to keep the two of them safe, and doing the right thing while Cosette grows up and tries to find a life of her own.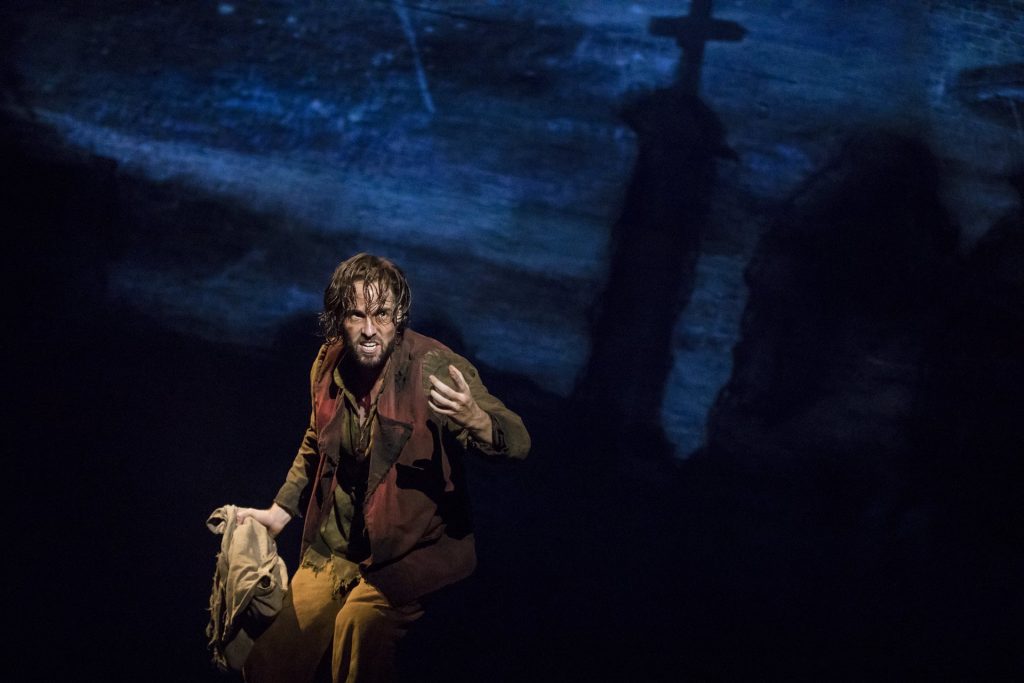 As I mentioned previously, the cast of this tour of Les Miz is phenomenal. Cartell and Davis both give terrific performances as their characters dance their tango throughout the show, with their astonishing, operatic voices. You could sense the energy in the auditorium build as soon as they opened the show with the prologue. Cartell gives an emotional and powerful performance as Valjean, while Davis does a great job playing the stoic lawman. The two are attracted to one another throughout the story like opposite poles of a magnet, and their time together on-stage makes for exhilarating theatre.
Moore gives a breathtaking, while heartbreaking, performance as Fantine. You truly believe that she is the mother who would do anything for her daughter, as the character descends into her eventual downfall during ACT I. The actor's beautiful voice and raw emotions have quite the impact on the audience as Fantine is forced to lose herself more and more.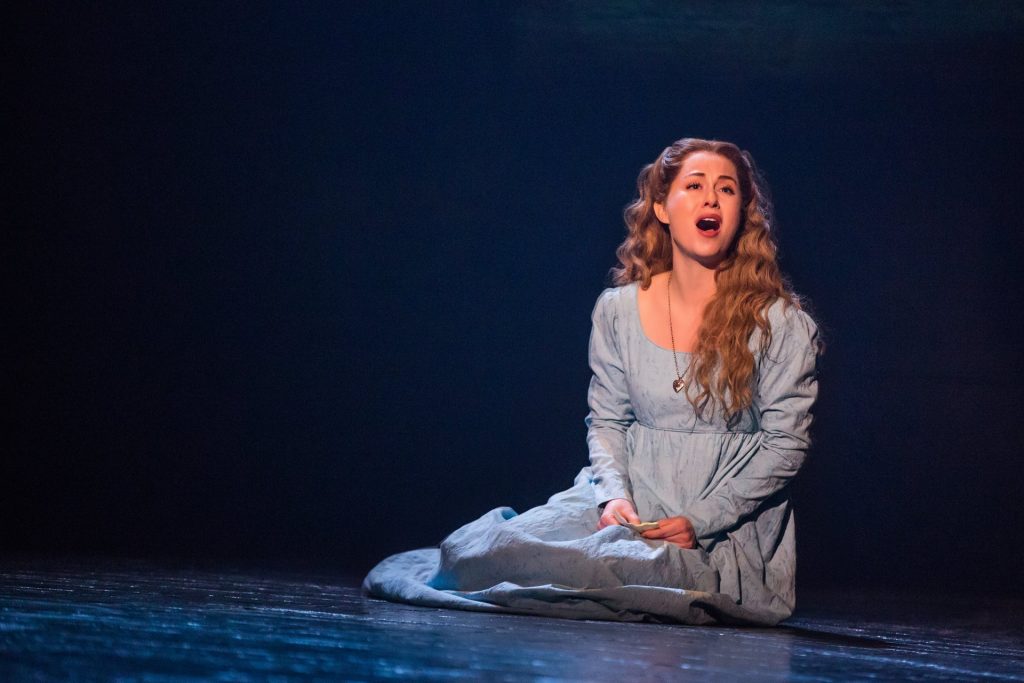 Among the terrific cast are many talented actors, including J. Anthony Crane and Allison Guinn as Monsieur and Madame Thénardier. Providing much of the levity in an otherwise pretty serious show, the two of them are hilarious as the pair of nefarious innkeepers. Crane is sensational as he jumps around his inn, singing during their showstopping number "Master of the House," while Guinn lets on that her character's husband is a buffoon.
Among the revolutionaries are Matt Shingledecker and Joshua Grosso as Enjolras and Marius. Shingledecker plays the leader of the cause with great strength, while Grosso is ever convincing as the young man torn between his duty to his people and his love of Cosette. Their rendition of "The People's Song," one of my favorites in the show, does not disappoint.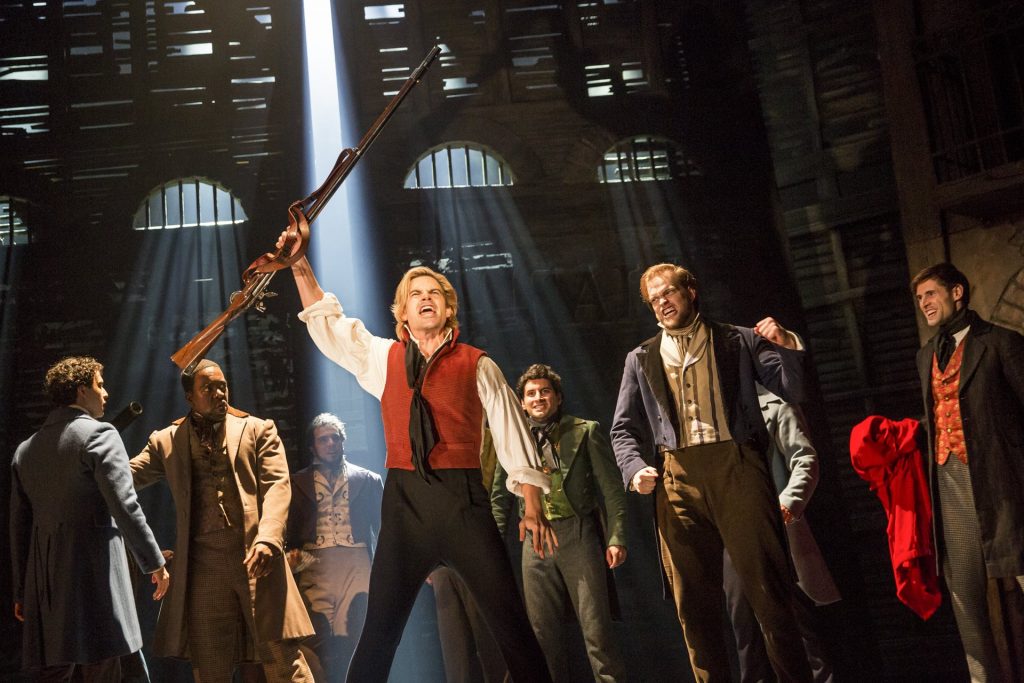 Meanwhile, Paige Smallwood plays adult Éponine – who is in love with the oblivious Marius. Smallwood makes sure the audience understands just how invisible her character feels, as her unrequited love is beautifully described in "On My Own" and felt in "A Little Fall of Rain."
The costumes designed by Andreane Neofitou and Christine Rowland are magnificent, as are the incredible sets designed by Matt Kinley. This production of Les Miz spares no expense, masterfully transporting the audience to 19th century France.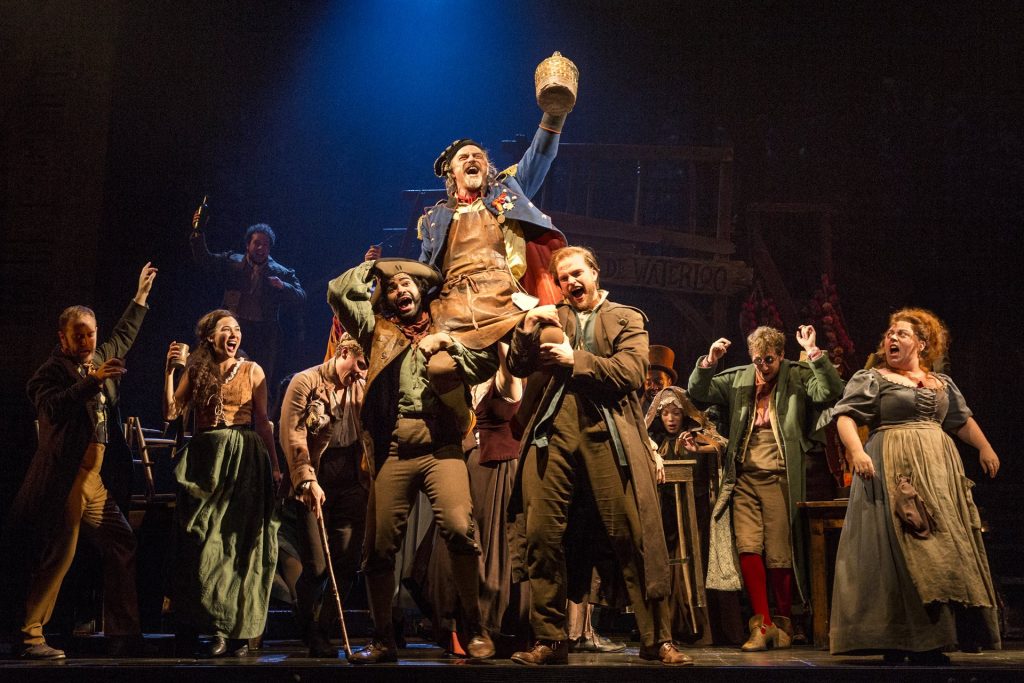 The songs in the show are some of the greatest of all time, and the orchestra on this tour truly does justice to the genius of Claude-Michel Schönberg. Lead by conductor Brian Eads, the music of the evening is endlessly captivating.
Les Misérables is a powerful musical about love, duty, sacrifice, and redemption. This new tour embraces what makes the story so compelling, and packages it into a version which not only entertains but honors the intentions of its creators and the source material. Filled from beginning to end with awe-inspiring performances, fantastic music, and a meticulously crafted world that sucks you into the story, don't miss your chance to see this brilliant production.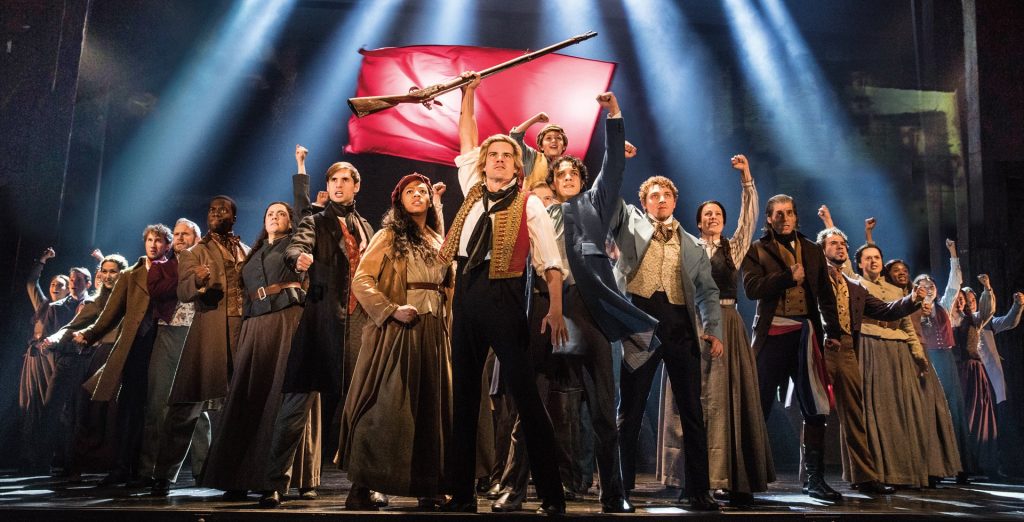 Les Misérables is playing now through Sunday, December 16 at the Fabulous Fox Theatre in St. Louis. Tickets range from $35 – $150 and are available at MetroTix.com. For more information, visit the Fox Theatre website or the official tour site at LesMis.com.
Photos by Matthew Murphy