Interview: Alexandra Kay of 'Westside'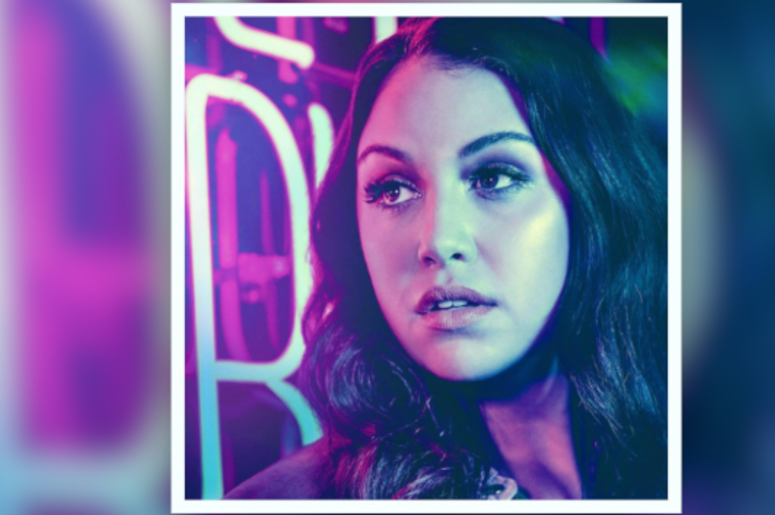 A new Netflix original series called "Westside" began streaming on November 9th of this year, and has captured the hearts of many of its viewers. A reality series taking place in Los Angeles, Sean Patrick Murray, James Byous, Leo Gallo, Arika G., Austin Kolbe, Caitlyn Ary, Taz Zavala, Pia Toscano, and Alexandra Kay appear as nine upcoming music artists hoping to push their careers in the right direction. Starting with an attention-grabbing introduction in their first episode, the series previews some of the obstacles these artists face in the music industry, including personal problems centered around mental health, self image, long distance relationships, family struggles, and more. 
One member of the cast, Alexandra Kay, has caught the attention of a large chunk of "Westside" viewers. The first question you're probably asking is, "Who is she?" Well, I was able to sit down with Alexandra, also called Lexie, and dive into some deep conversation about the show, her music, and how she managed to score a two-single deal with Warner Brothers. 
Alexandra is from the STL area, growing up in Millstadt and Waterloo, Illinois. She attended Waterloo High School and did well in softball, and she was even offered a few scholarships at universities to continue her career in the sport. However, softball wasn't Alexandra's dream. Instead, she grew to love singing. 
"I started writing songs in my early teen years, and then I started sining my songs and posting them on Youtube at fifteen," says the country singer.
Alexandra would acquire a generous amount of views on her Youtube videos, but not enough to catch the attention of any record labels. Living in a small town, there is little to no opportunity for musicians. Sure, there are always the local bands, but Alexandra was a country singer, and in farm towns like Waterloo, there are already well-developed country bands who draw bigger crowds in local bars.
"There's no opportunity here, and everyone here is doing the same thing. I would go to bars and ask them to give me a chance, but because no one really knew who I was, they would always question as to whether or not I would draw a big crowd and allow them to make money," says Alexandra. 
While the local area was not offering much for the young artist, and lacking support from choir teachers, Lexie was able to kick her foot in the door by working with hip-hop and R&B artists at the age of eighteen.
"Hip-hop and R&B was never what I truly wanted to sing, it's always been country. But, it was my initiation into the music industry and allowed me to get my foot in the door. I sang hooks in rappers' songs, and I was even able to work with Nelly." Finally at the age of twenty, Alexandra snatched her first record deal. But, it was not a perfect fairytale. 
"Westside" talks a lot about how Hollywood producers can really manipulate upcoming artists. With every desire to express themselves through their art, it's unfortunate to know a lot of the time, these musicians aren't singing what they actually want. Because these artists are desperate to have their craft be heard, no matter which way it is presented, they are perfect bait for these money-hungry music producers. Alexandra is an example of one of these manipulated artists, except she stood up for herself. With her first record deal, they defined her music as "country-soul," which is a weird combination for one, and second, it's not what Alexandra wanted.
"I told them so many times that these songs were not sounding right, and when I was on my radio tour in Kentucky, someone called in and said my song was one of the worst songs they've ever heard. That's when I lost it, that's what pushed me to walk away from the label." 
Leaving the label called for the talented yet undiscovered singer to take her shot at "The Voice" in the show's thirteenth season. She was unable to grab the attention of the judges, and the chairs stayed put during her audition.
"They didn't even air my audition, and not getting a judge to turn around made me lose a lot of hope. I thought I was done, I thought it was the end for me. If they wouldn't take me, who would?" confesses Lexie.
Just thirty-days after being rejected on "The Voice", Alexandra received a phone call from the producer of "Westside." 
"It was meant to be. My friend living in LA is an Uber driver, and the producer happened to be in the car and was talking to him about the show. He mentioned he needed a country-singer to really complete the cast, and my friend showed him my "Jolene" cover video. They called me and next thing you know I was picking up my life and moving to LA. I truly felt God planned that for me, especially since it was just thirty days after being rejected by The Voice." 
Though I won't reveal much, we see a lot of Alexandra's struggles in the show, particularly about leaving her small town in Illinois, and struggling to keep her relationship with her boyfriend of six years stable. Alexandra is now moving to Nashville, Tennessee to begin working on her two-single deal with Warner Bros. The first single is planned to release in 2020, which will hopefully lead to an EP or album in the future. Alexandra is now singing her original songs with her beloved country melodies, and is slowly but surely climbing her way up the music industry's career latter. Alexandra, at just the age of twenty-seven, has overcome the harsh obstacles that appear in Hollywood, and went against the odds. It's rare for a small-town local country singer to make a name for themselves, and Alexandra has accomplished that and more. Lexie, you make STL proud. 
Follow Alexandra's journey on her Facebook, Instagram, Twitter, or website, and be sure to checkout her latest posts on Youtube.