"Spider-Man" Casting Rumors False, No Logan Lerman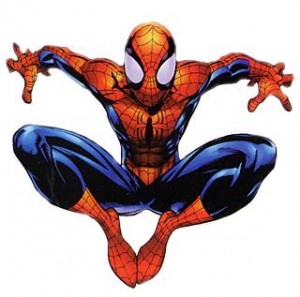 Ever since the announcement back in January that Sam Raimi and star Tobey Maguire would not be back webslinging, the internet has obsessed over who would play the next wisecracking spectacular Spider-man. All kinds of names have been thrown around such as Joseph Gordon-Levitt to Zac Efron. None has gained more traction than Percy Jackon star Logan Lerman, who after giving an interview last month admitted he had talks about the roles. (Read the article and listen to the audio here.) Rumor turned to speculation, speculation turned into fact, and now it seems that all of that we have been hearing is false.
Sony Pictures let a few websites know yesterday that no talks have gone under way, and that all the rumors right now are currently false. The studio has yet to enter negotiations with any actor.
This at the moment seems damage control, they don't want people to tie themselves to an actor who may not be currently in the running. I have no doubts that Logan Lerman may have talked to the studio, but there is a difference between a friendly meeting, and entering negotiations. Lerman is probably one of many people who have met with the studio to discuss the character.
I'm sure when it comes out, everyone will know for sure.  Sony Pictures will most likely be issuing their press releases far and wide, and they would be stupid not to. It is currently their biggest franchise, and any news around it is going to be big business.