More of Live Action "Smurfs" Film Announced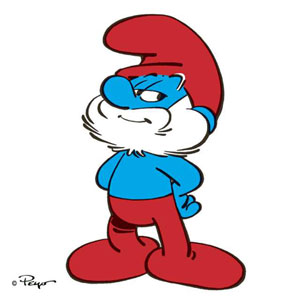 Yesterday we had the news that Neil Patrick Harris would be starring in the live action/animated Smurfs film. (Read our article here.) Now he has some cast mates joining him.
Jonathan Winters, Katy Perry, George Lopez, and Alan Cumming have all be signed onto the Smurfs film. Jonathan Winters who has voiced characters in the original series has been signed on to play the one and only Papa Smurf.  Katy Perry is set to voice Smurfette, George Lopez is coming on as the voice for Grouchy Smurf, and Alan Cumming will be voicing Gutsy Smurf.
The famous Hanna-Barbera cartoon is being developed into a film by Columbia Pictures and Sony Pictures Animation.  Raja Gosnell is directing the film on a script from David N. Weiss & J. David Stem and Jay Sherick & David Ronn.
So, this is the second live action animation hybrid George Lopez has joined in about a week.  (Read about his role in the Speedy Gonzales film here.) I'm not really sure why all these live action animation hybrids are happening all the sudden, but they seem to do good business with the kiddies. Although, over saturation of the market can dry up those profits real quick.
Oh well, I'm all for a Smurfs movie, now if they can only make a Fraggle Rock movie I think my life would be complete.