Neil Patrick Harris Lands Lead Role in Sony's "The Smurfs" Movie, Directed by Raja Gosnell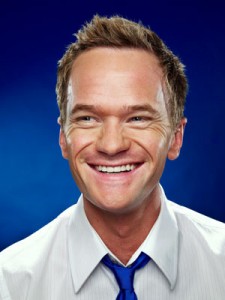 In case you were wondering – yes, you read the title of this article correctly. Neil Patrick Harris, most famous for his television roles as "Doogie Howser, M.D." as a child and currently as Barney Stinson in "How You Met Your Mother," will play the part in the upcoming movie about Smurfs (Deadline).
The film is a combination of animation and live action, and will be directed by Raja Gosnell – who directed such films as "Home Alone 3," "Scooby Doo" and recently "Beverly Hills Chihuahua." The movie is about "the adventures of a mythical race of little blue creatures in medieval times that must deal with each other and humans, particularly an evil wizard obsessed with capturing them for his own sinister purposes (IMDB)".
"The Smurfs" is set for a release date of 2011.