"Percy Jackson" Star Logan Lerman In Talks To Play "Spider-Man" Lead Role, Peter Parker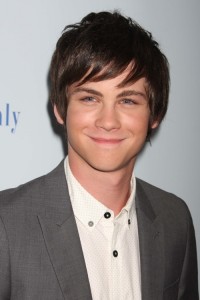 For those of you who don't already know Sony and Marvel are going to be rebooting the successful Spider-Man series, and leave the old series to end at the trilogy mark. The new series is said be based around the popular "Ultimate Spider-Man" series, which is an alternate universe version of the popular Spider-man, who stays in high school throughout the narrative, and switches many things around.
Logan Lerman, the 18 year old actor who will be starring in next week's release of Percy Jackson and the Olympians is in talks to star as the title character in the new Spider-man series. Listen below as he talks about being approached for the role. He is apparently a big fan of the series, and the studio approached him, not the other way around. So, it sounds like we might have our choice.
What are your thoughts on the matter? Is he too much of a pretty boy to play geeky Peter Parker? Is it a mistake to reboot the series so soon? Do you think they will tie this in with the current Marvel movie franchise, and have some crossover?