Win Passes to "Percy Jackson and the Olympians" at the St. Louis Advance Screening
ReviewSTL invites you to enter to win passes to the St. Louis advance screening of "Percy Jackson and the Olympians"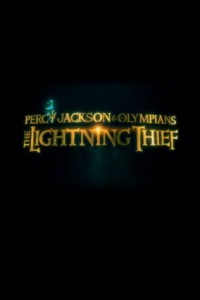 Enter for your chance to win a pass good for two!
Synopsis:
It's the 21st century, but the gods of Mount Olympus and assorted monsters have walked out of the pages of high school student Percy Jackson's Greek mythology texts and into his life. And they're not happy: Zeus' lightning bolt has been stolen, and Percy is the prime suspect. Even more troubling is the sudden disappearance of Percy's mother. As Percy adapts to his newly discovered status as a demi-god (his father is Poseidon), he finds himself caught between the battling titans of Mt. Olympus. He and his friends embark on a cross-country adventure to catch the true lightning thief, save Percy's mom, and unravel a mystery more powerful than the gods themselves.
In order to enter the contest, go to my.reviewstl.com and register for a free account. Leave a comment on the contest page telling us why you want to see this movie. Winners will be chosen at random and notified via e-mail. NO PURCHASE NECESSARY.
Screening is Tuesday, February 9th  (7PM) at Great Escape Gravois Bluffs . Please note that winning passes to "Percy Jackson" does not guarantee admission to the film. You must arrive early as seating is first-come, first-served. It is usually safe to arrive at least 1 hour or more before show time!