Samuel L. Jackson Keeps Busy Schedule With 'Different'
Samuel L. Jackson has to be bringing home the bank, because he seems to be in about 10 movies a year. He has a 9 picture deal with Marvel Entertainment (now an arm of Disney), and he has about another 10 movies in some form of production right now.  Now he has signed on for Same Kind of Different as Me, an adaptation of a popular book about a sharecropper on a Louisiana plantation, who after leaving changes the lives of many. Doesn't sound like Jackson's normal fare. Jackson is a versatile actor who can inhabit just about any role. I'm interested to see how he portrays the role he is stepping into.
From Variety.com:
---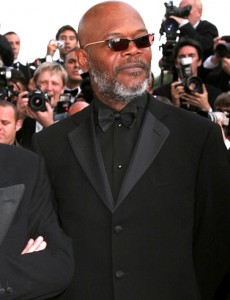 Samuel L. Jackson has signed on to star in "Same Kind of Different as Me," an adaptation of a nonfiction bestseller that has been adapted by screenwriters Roderick and Bruce Taylor ("The Brave One").
Jackson will play Denver Moore, an ex-con drifter who develops an unlikely friendship with a wealthy Dallas art dealer named Ron Hall. The book, written by Hall, Moore and Lynn Vincent, was optioned by Veralux Media in 2008. With Jackson aboard, the script is now being shopped for production financing.
Ralph Winter will produce through his 1019 Entertainment banner, with Veralux's Mark Clayman and Jennifer Gates. Jackson will be exec producer alongside Brad Reeves, Susana Zepeda and Todd Shuster.
Jackson is currently at work in the Adam McKay-directed Columbia Pictures comedy "The Other Guys" and recently wrapped an adaptation of the Cormac McCarthy play "Sunset Limited" for HBO, starring with Michael Sheen.
---
There are many pitfalls to making a story like this. Most of the time adaptations of novels like this come across as too sappy, and the "based on a true story" thing is beginning to be overplayed. You can never really determine how much of what is being displayed is based on truth. Let's hope the story is intriguing enough to not have to warrant much change.