Rumor Mill: Justin Timberlake Starring With Amanda Seyfried in "I'm.mortal"?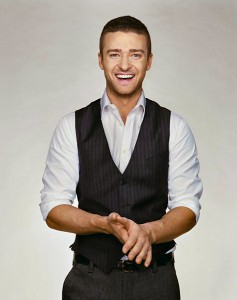 Good news for all you JT lovers out there, you might be seeing him star in an all new science fiction flick with none other than the lovely Amanda Seyfried, if reports from Deadline Hollywood are to believed. (Souce here, you have to read a lot of American Idol news to find the film tidbit.)
Timberlake who is currently filming Friends With Benefits, co-starring Mila Kunis, has apparently been offered the lead role in I'm.mortal the Andrew Niccols directed feature from New Regency and Fox.
I'm.mortal is set in a world where on ages past 25, and that people only stay alive as long as they can pay. Timberlake's character is right up to the point of expiration date, and takes a rich girl, played by Seyfried, hostage. The two characters change their outlooks towards each other while on the run, and eventually take on the system around them.
Sounds like a really great project. I'm a man who loves dystopian futures, and this seems right up my alley. I like Timberlake, but mainly because his SNL appearances have endeared me towards him, so I'm willing to give him a shot in a role like  this. He hasn't accepted the role yet, but some industry trades make it seem pretty likely he will be signing along the dotted line.
Let us know what you think in the comments!