Movie Review: 'Toy Story 4' Starring Tom Hanks, Tim Allen, Annie Potts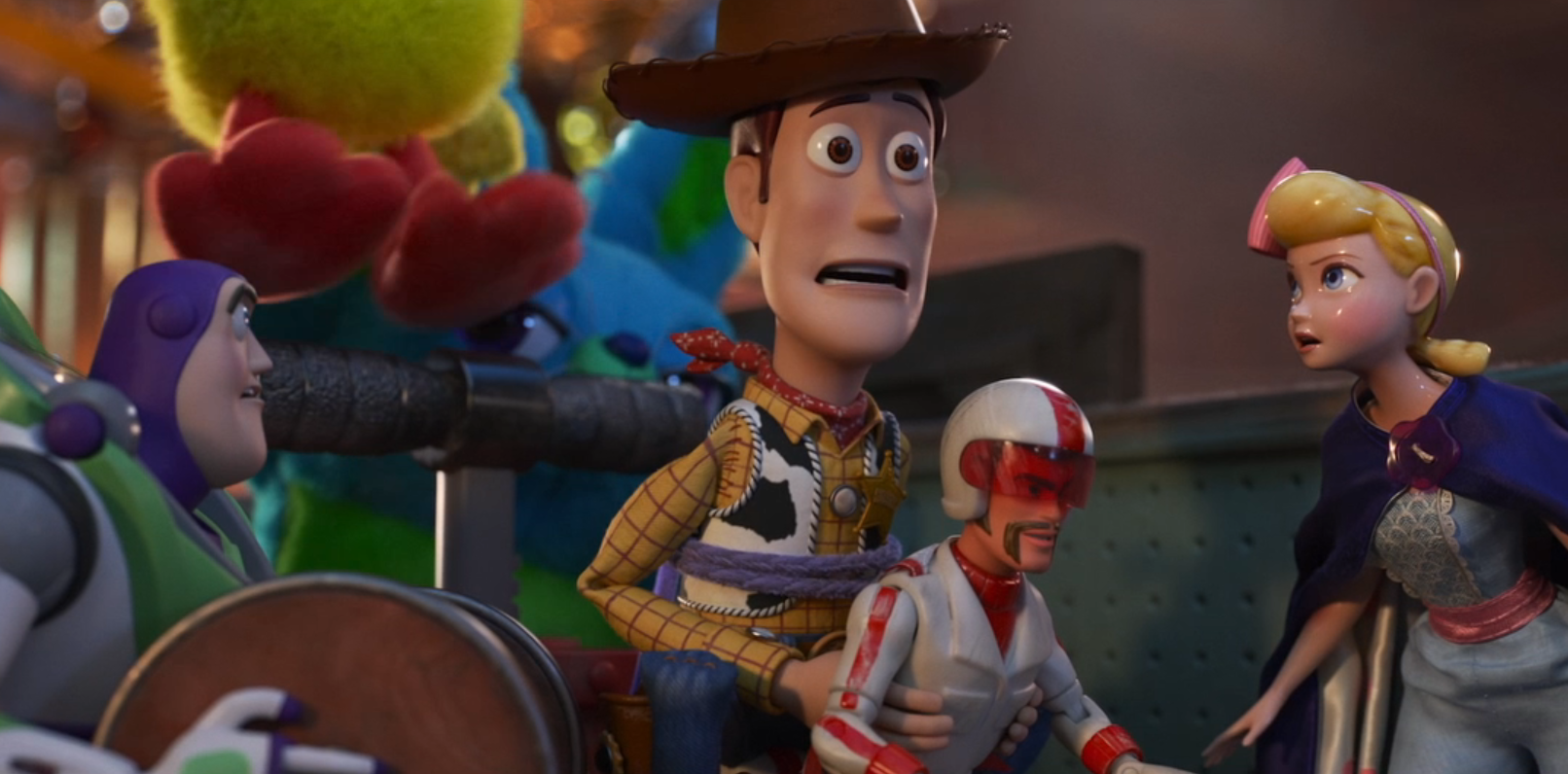 The Toy Story franchise is truly something special.
When Disney/Pixar released the original Toy Story in 1995, filmgoers were introduced to Woody and Buzz and stunned by the truly groundbreaking animation in which their stories were told. In a way, it marked the end of the 2D animation style we'd all grown accustomed to from Disney and paved the way for numerous animated films to follow in the following 24 years.
In true Disney fashion with any hugely successful IP, a sequel was inevitable and we got (in my personal opinion, an even better Toy Story 2 four years later. The toys were put away for just over ten years before we finally got the incredibly emotional and what we believed to be the closing chapter for the toys that is Toy Story 3.
But Disney had other plans. The toys lived on through mini-adventures in short film and I was content with that, but to the dismay of myself and many fans, however, Toy Story 4 was eventually announced and had the film world scratching their heads. What story could possibly be worthy of being told after the beautiful and satisfying ending to Toy Story 3? Was this just going to be a cash grab for a proven extremely profitable franchise?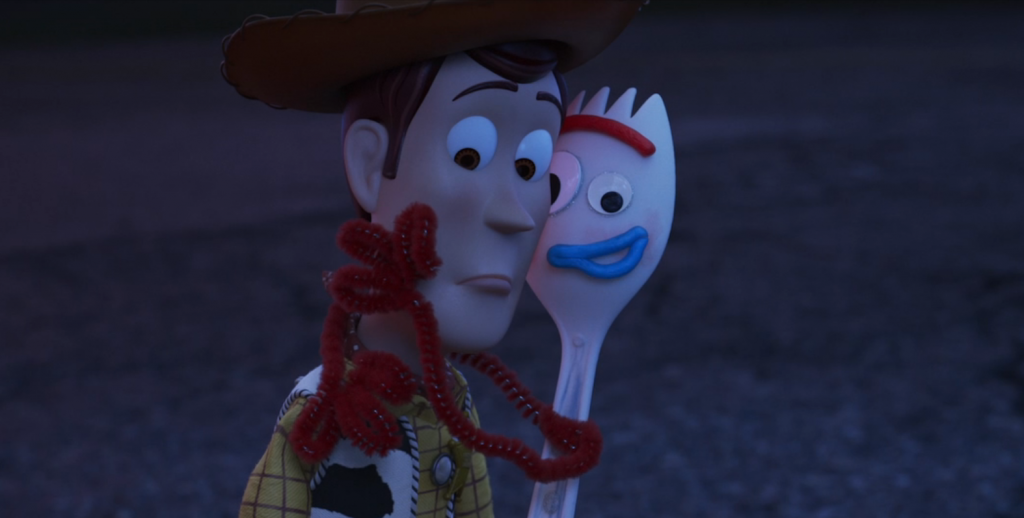 I'm incredibly relieved and excited to say Toy Story 4 is every bit of worth it, and the film's inclusion into the franchise is absolutely welcomed.
This time around almost exclusively revolves around Woody (Tom Hanks). Since he and his companions were handed over from a grown-up Andy to a young and absolutely adorable Bonnie in the previous chapter, Woody has been dealing with neglect and being left in the closet during playtime. When Bonnie comes home from her first day of Kindergarten with a new toy she created named Forky (Tony Hale), Woody takes it upon himself to ensure Forky does his duty in fulfilling his loving role to Bonnie.
Poor Forky has a little trouble adjusting to his new role at the beginning and the film becomes a road movie with him and Woody while Bonnie and her family are going on vacation with the rest of her toys. Along the way, Woody happens to run into an old fling in Bo Peep (Annie Potts) who happens to be enjoying her new lifestyle and opens Woody's mind up into a possibility for his future. Meanwhile, Forky gets stuck with a seemingly wicked baby doll named Gabby Gabby (Christina Hendricks), who has an agenda of her own and not to mention is being protected by a crew of hilarious, yet unsettling dummies.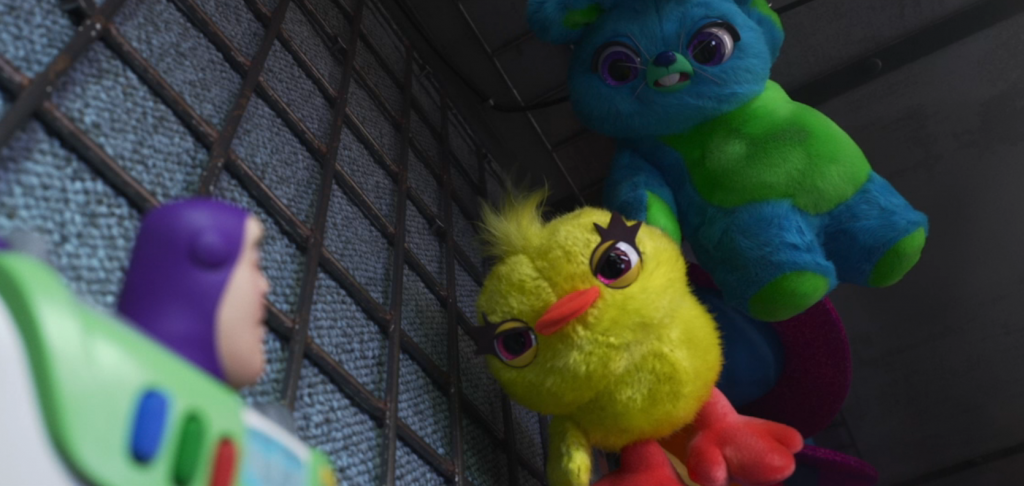 In traditional Toy Story fashion, there's a lot of hijinks and absolute fun along the way. With the aforementioned Forky leading the way, there are a number of other new characters including a Canadian daredevil motorcyclist named Duke Caboom (Keanu Reeves, who's absolutely destroying 2019, by the way) and the ambitious plushie twosome, Ducky & Bunnie (Keegan Michael Key & Jordan Peele). All four new additions to the cast waste no time charming the audience with their lovable personalities and hilarious quirks throughout the film. The latter will have you remembering the term "PLUSH RUSH" for quite a while.
Per usual, the animation is picture perfect and at times, as incredibly photorealistic as I've ever seen in a feature-length Pixar film. Director Josh Cooley does an exceptional job framing some of the most gorgeous cinematography the Toy Story films have ever seen with Toy Story 4. The voice acting is as great as ever as our characters venture through the wonderfully written script by Andrew Stanton and Stephany Folsom and the film hits just the right beats to tug at the viewers' heartstrings just like it did with the previous entry.
Woody has come full circle since being introduced to us in 1995. The self-evaluation and self-discovery theme was really something that hit close to home for me right now, and I'm sure it will for others as well. One can only hold on to something for so long before it's time to let it go, and through one more emotional journey with our favorite toys, the time to let go is now.
A+