Theatre Review: Muny Takes Pride in Dazzling 'Kinky Boots' Production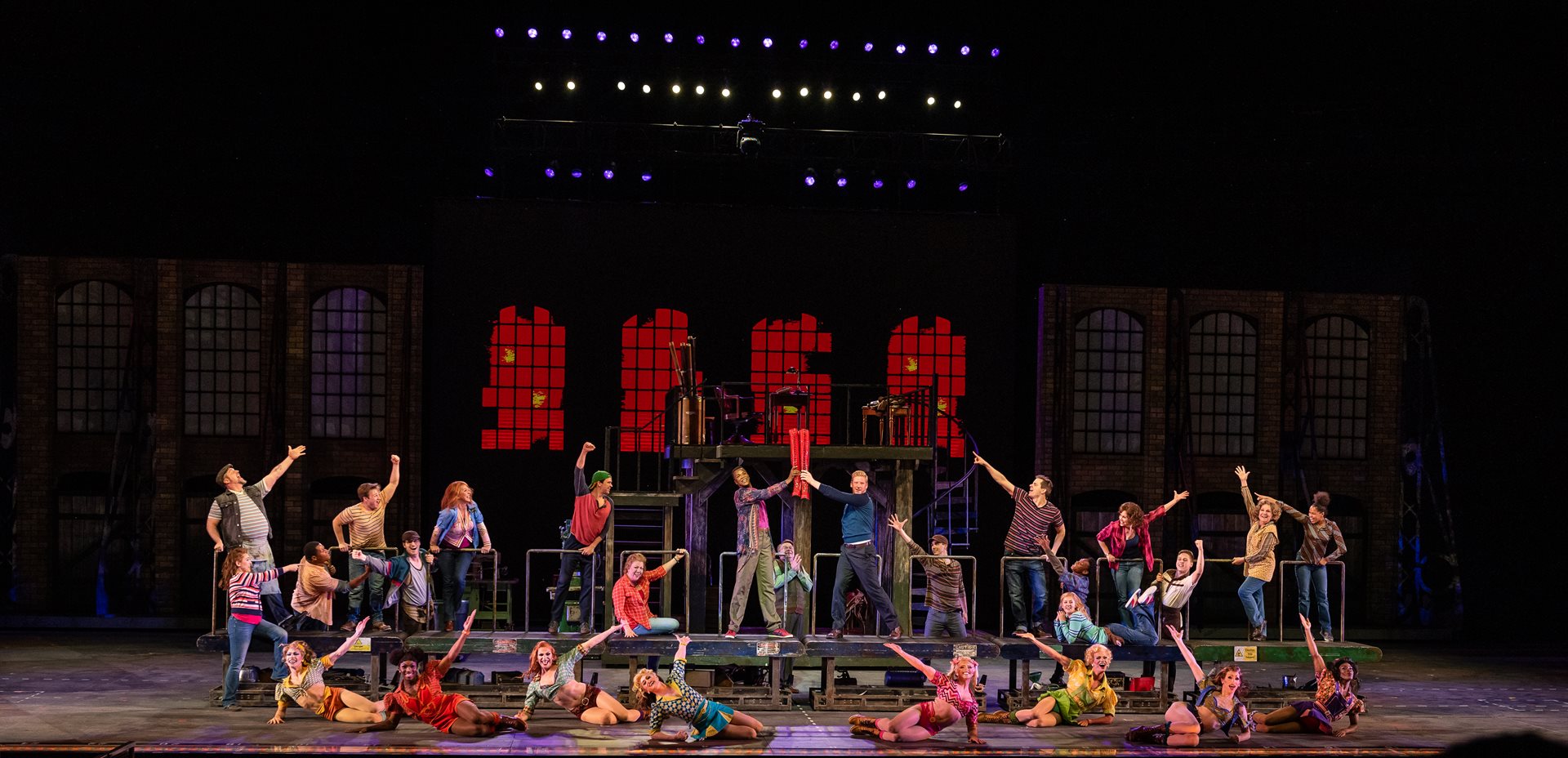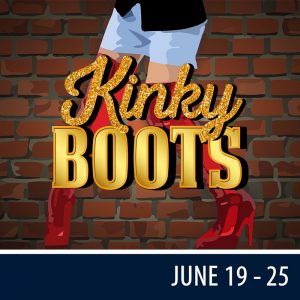 With all the hate that exists in the world today, there's never been a better time for a feel-good show about being yourself and accepting others for who they are. Perfectly coinciding with Pride Month, Kinky Boots at The Muny is exactly that show.
St. Louis is fortunate to have the regional premiere of the musical, which won six Tony awards including Best Musical.
Charlie Price (Graham Scott Fleming) grew up the son of a shoemaker, whose father decided he would take over the family business. Simon (J. Harrison Ghee) was born the son of a boxer, whose father also decided that he would follow in his footsteps. However, both of them decide to forge their own paths ("Not My Father's Son") rather than live the life that was planned for them. Although they wander through familial territory, they do so by choice – and learn to embrace themselves and one another.
Luckily for both of the main characters, they don't have to go it alone. Charlie takes leave of London and his fiance Nicola (Caroline Bowman) to tend to the family factory, where he is given the idea to serve a niche market by one of his employees – Lauren (Taylor Louderman). After a run-in with some thugs who were trying to assault Lola (Ghee) – the drag identity which Simon has embraced – Charlie sees she is wearing shoes that were not built to support a man's weight. After a fantastic performance of "Land of Lola," he realizes that his factory can make shoes for Lola and her dancers – as well as others all over the world.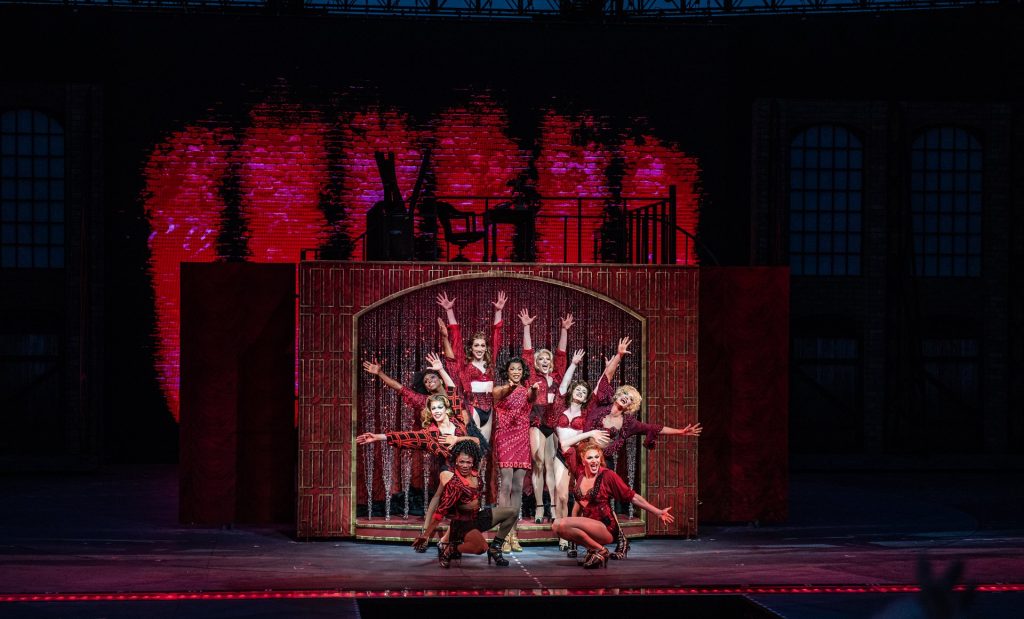 Ghee absolutely owns the stage every time Lola appears. The actor's charisma and sheer talent are undeniable as he delights with every number. If the audience wasn't already won over by Lola's first number with the girls, there's no doubt that their dazzling rendition of "Sex Is in the Heel" will do the trick. Ghee has such command over the giant, beautiful new stage at The Muny, that it's impossible to take your eyes off of Lola. Matched with the gorgeous costumes (including those colorful boots, of course) by Gregg Barnes and Lindsay Mcwilliams, as well as the mesmerizing choreography of Rusty Mowery, Ghee makes sure you won't forget this performance.
Fleming meticulously walks the line between good guy and jerk as Charlie, who tries to navigate uncharted territory for the factory and himself. Although his character's intentions start out well, he loses sight of why he kept the business alive in the first place. The actor does a fantastic job of showcasing this struggle and terrifically highlights it with "Charlie's Soliloquy" and "Soul of a Man."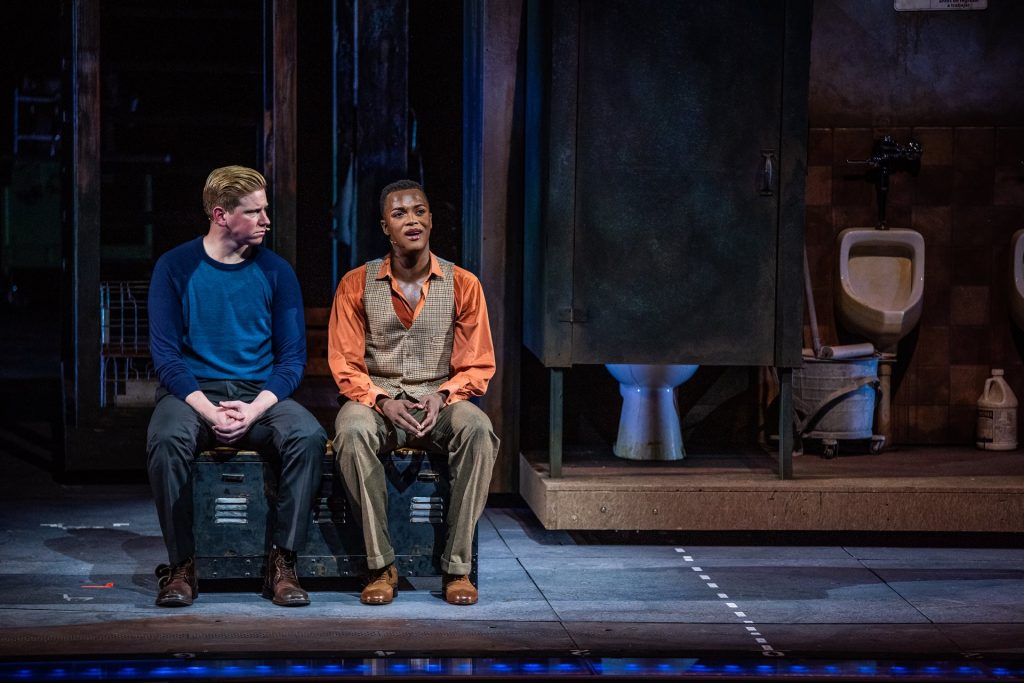 One of the best songs in the show is a quieter, more intimate one. "Not My Father's Son" is a heartbreaking number featuring both Ghee and Fleming, as their characters truly understand one another for the first time – and how similar they are.
It was a delight to see Taylor Louderman as Lauren, taking a week off from her current Broadway run in Mean Girls. Her version of "The History of Wrong Guys" was hysterical, causing the thousands in attendance to all burst out laughing at her pitch-perfect delivery and comedic gyrations. The talented actor and Muny veteran was a joy throughout the entire show, and will hopefully return to St. Louis again before too long.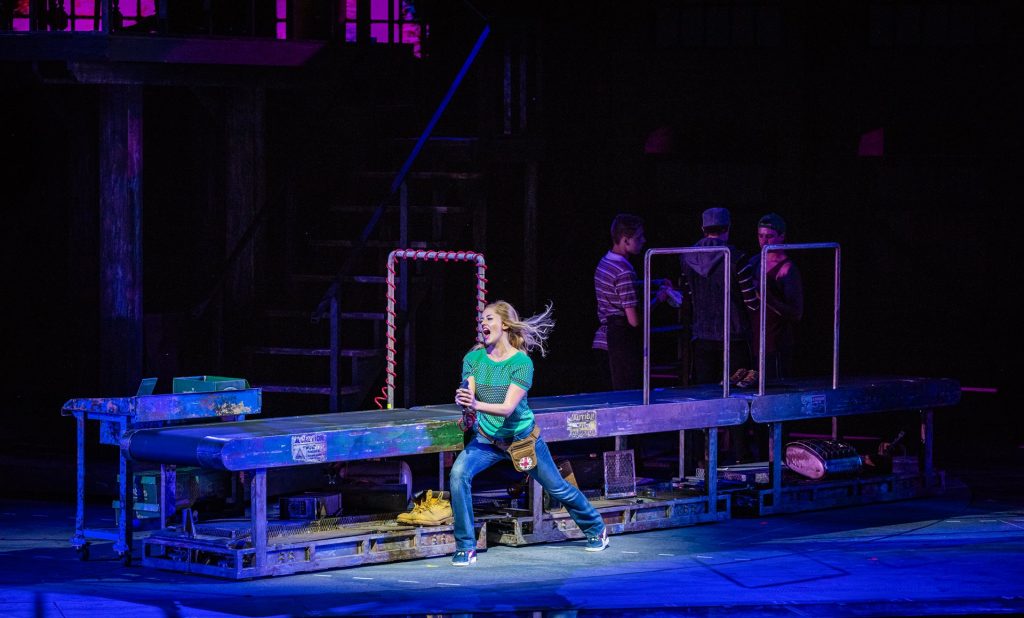 Kinky Boots also features a great supporting cast including John Scherer as George (who helps run the factory) and Paul Whitty as Don – the "manly" man who learns a thing or two about what being a man really means.
I can't give enough credit to the entire ensemble – especially the drag queens who brightened up the stage with their colorful costumes and unabated dance moves. The audience cheered every time they appeared, and rightfully so.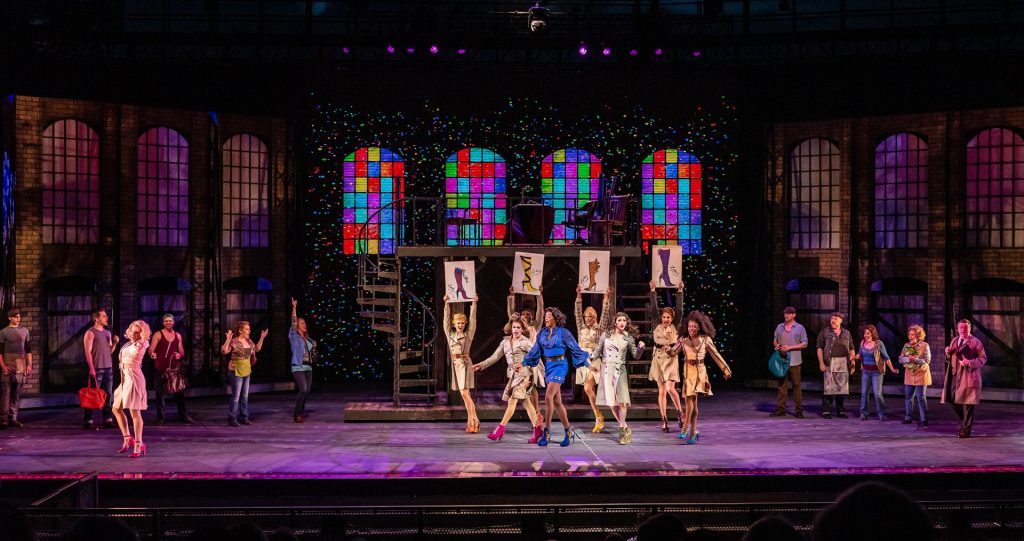 The musical features wonderful scenic design by Michael Schweikardt, bringing the Price and Son shoe factory to life along with Lola's nightclub and the runways of Milan.  Paired with the clever video design of Shawn Duan, the scenery feels alive and creates the perfect atmosphere for the story.
Director DB Bonds is able to beautifully capture the spirit of the show, creating a wonderful evening full of love and acceptance. With the help of conductor Ryan Fielding Garrett and his terrific band, along with the marvelous cast, Kinky Boots not only makes for a great night of theatre – it's the right show for here and now. And we can all learn a lesson or two from Lola.
See Kinky Boots through June 25 at The Muny. Tickets are available at MetroTix. For more information, visit muny.org.