Jason Segel's "The Muppets" Gets More Star Studded With Additions of Jack Black, Zach Galifianakis and more!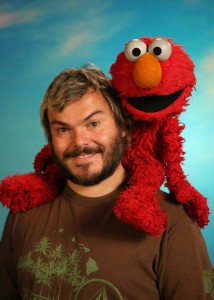 Jason Segal's new Muppet movie sure is becoming quite the Hollywood affair.  The film, which hits theaters Christmas 2011, has just added the all star caliber silver screen comedians, Jack Black and Zach Galifianakis. This is an addition to the recent news that Alan Arkin, Jean-Claude Van Damme, and Billy Crystal will be appearing in the film as well.
The film which has already cast Community star Donald Glover, Machete star Danny Trejo, Chris Cooper, Amy Adams, and Rashida Jones sure is shaping up to be an impressive cast list.  The film which stars Segal as a man who helps the Muppets reunite to save a movie studio is sure to bring a lot of cameos, not only because the film is based around Hollywood, but because of the history of Jim Henson's creations.
Muppet films and TV shows have always drawn a decent amount of celebrity around them, and why would it be any different in their latest incarnation? Let's just hope the film doesn't get too bogged down with cameos, and lose focus on the humor and story presented by Segel.
What do you think? Let us know in the comments!