James Cameron's Hiroshima Film Falls Through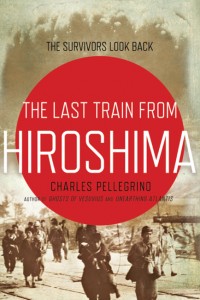 This has to sting a little bit. In January we reported that James Cameron had optioned the book, "The Last Train From Hiroshima" (read the article here) a book about the WWII bombings of Hiroshima and Nagasaki. The book had been receiving rave reviews, and was optioned by Cameron before the book was even to be released. Well, now it is likely that Cameron won't be making a film about the book, since the book is being recalled over some questions about its factual integrity.
Publisher of Charles Pellegrino's "The Last Train From Hiroshima", Henry Holt and Company, have concerns over interviews with men who may not have existed.
"It is with deep regret that Henry Holt and Company announces that we will not print, correct or ship copies of Charles Pellegrino's `The Last Train from Hiroshima,'" the publisher said in a statement issued to the AP.
"It is easy to understand how even the most diligent author could be duped by a source, but we also understand that opens that book to very detailed scrutiny," according to the statement from Holt.
"The author of any work of nonfiction must stand behind its content. We must rely on our authors to answer questions that may arise as to the accuracy of their work and reliability of their sources. Unfortunately, Mr. Pellegrino was not able to answer the additional questions that have arisen about his book to our satisfaction."
Also called into question is Pellegrino's past as well. His website lists him as having obtained a Ph.D from Victoria University in New Zealand in 1982. The school states that it has no record of Pellegrino receiving such a degree.
All in all, over 7000 copies have been sold, and many more are in book stores. Stores and consumers alike will be able to return the books for full refund.